EIGHTY PER CENT OF PEOPLE IN THE NORTH WEST SUFFER PMT - PAYDAY MONTHLY TENSION
Photographs by Patrick Trollope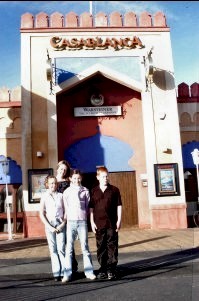 WELL the heat is being turned up at the competition as the contestants get better and better with each act. The competition started on the 8 of November and we took a look at the second days acts on the 15 November and what a very pleasing experience it was. Well done to all the contestants, even if you did not get through to the grand final on the 6 December. If you missed the last 2 heats then go to the next heat that starts at 4:00pm at Casablanca in Southport on the 22 November and also the last heat to be held on the 29 November.