LIVERPOOL'S BIG SWITCH ON

Photographs by Patrick Trollope and report by L Trollope. Page 1 of 7.

LIVERPOOL'S Christmas lights were switched on, and November 16 gave rise to a rousing ceremony in William Brown Street as Mel C arrived for a short performance to bring in the Christmas cheer.



Local Radio's Tony Snell introduced the famous guests. Mel C returned to her roots to perform the switch on and then entertained her fans with a selection of their songs. She still has a calliper on her injured knee, but says she is improving and getting back into the swing of things. She was delighted to be in Liverpool again, because she feels so at home here, but admits to feeling more nervous on her own ground.

Mel plans to have Christmas with her family. She will be at Liverpool Academy on December 21 and will hopefully have a new record in the New Year.

Alongside Mel C were the boy band, "D Side" and the girl band, the "True T's" who also brought their own admirers in the crowds.

In contrast, the feature "Men in Tights", had a dancer from the current Empire ballet production, who caused great amusement when he drew several male volunteer, from the watching crowd to perform various ballet routines, on the Museum steps! Suffice it to say these folk probably didn't list "Ballet" on their CV's before - but it was fun! The Christmas mood was enhanced by carols sung by the Cathedral choir. Fireworks from the steps added some extra sparkle.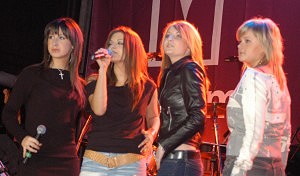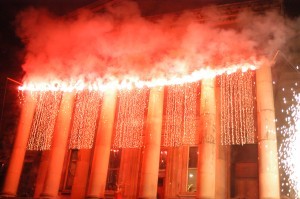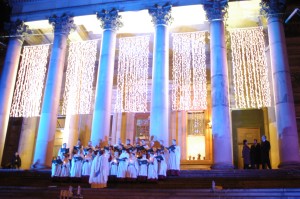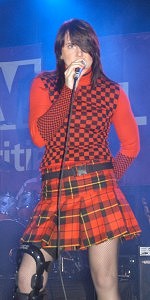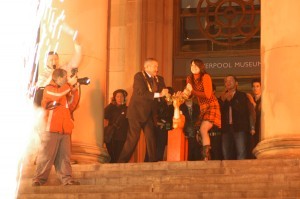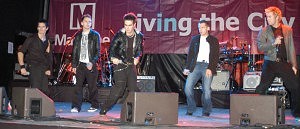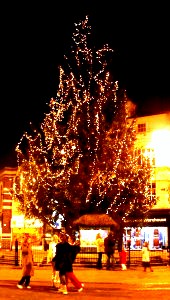 Page 1 of 7.