Trust passes major incident drill with flying colours
Report Nicky William of Health Start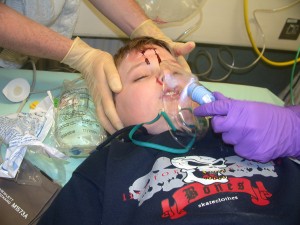 A MOCK civilian disaster was set-up at Southport & Formby District General Hospital to test the Trust's major incident contingency plans - and staff passed the drill with flying colours.

Staff from a number of the Trust's departments, together with members from St John Ambulance, recently worked together to deal with a 'realistic' train crash.

Participants were made-up with fake injuries and the Trust had to deal with the anticipated number of casualties expected in a civilian disaster.

The purpose of the live exercise was to put into practice the Trust's plans to deal with major incidents and to ensure that it meets the Government's guidelines.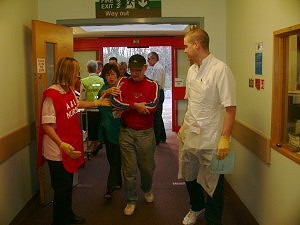 Jan Beck, Acting Director of Medicine and Nursing, said:- "We decided to carry out the live exercise to implement our plans to deal with a civilian disaster. It was a very realistic set-up and enabled us to test our plan. We were able to establish a response team very quickly and handled the incident professionally and with the highest quality of care. We are confident that if a major incident occurred, we have excellent contingency plans in place to deal with the situation efficiently."

She added:- "I would like to take this opportunity to thank all the members of staff who took part, the Trust's departments for their input and also St John Ambulance for their time and efforts to make it a very worthwhile training exercise."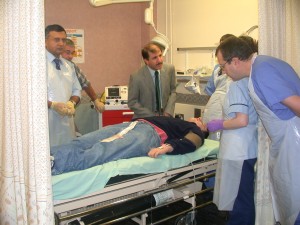 IT iS Now OPEN....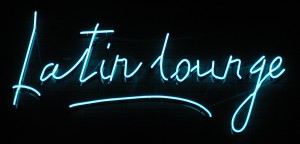 Photographs by Patrick Trollope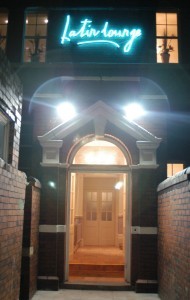 THE Latin Lounge on Post Office Ave, Southport... next door to our offices, is now open! With full 3 course meals and bars, the restaurant serves every think from the grill. Call in and experience the Latin Taste at 8 Post Office Ave, PR9 0US. Phone to book your table o 01704 536 700 TODAY!