| | |
| --- | --- |
| | Camelot Readers 2 for 1 Offer... Click on here to find out more!!! |
Mathew Street 2012 - Part 1
Photograph on this page is by Patrick Trollope - Vamphire.com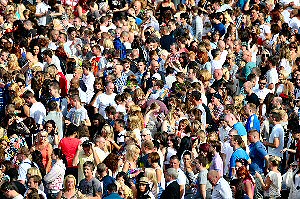 THE biggest free music event, described in national and international press as:- "an orgy of free, live rock and pop music" was once again taking place in and around Mathew Street, in Liverpool's City Centre. The event was of course the world famous Mathew Street Festival. It has taken place nearly every summer now since its birth 1992. Back then it was just a few bands playing in the small venues in Mathew Street, and was fully set up by Cavern Club. This small event got so much attention the following year (1993) the first outdoor stage was introduced. The vibrant tradition had begun. Only in 2008, due to outside influences, did the massive outdoor event not run on either of the 2 days, but the original small venues still managed to put on what was a fantastic show. The event now is the largest free music festival in Europe, with outdoor stages and countless venues taking part. This massive event is currently organised by Liverpool City Council, but Cavern Club directors Mr Jones and Bill Heckle still remain in charge of the artistic content. With musicians, from all around the world, taking part and tourists coming from every corner of the globe, it is a seen as a beacon of for Liverpool and Merseyside as a whole. This year's event celebrated the 50th anniversary of The Beatles, and many acts tried to incorporate an element of Beatles within their sets. With thousands of extra people attending, alongside the normal thousands, because of the cancellation of Cream Fields, in Chester, things for Monday looked set to become even bigger still! Sadly, after an amazing first day, the British weather had other ideas and Liverpool City Council had to make a very difficult judgement call. They opted to cancel the Main Stages on Bank Holiday Monday half of the two day event. One of the stars of the show, on the main stage was Paula Delaney, aka Amy Housewine Paula Delaney told us:- "I loved it. Yes, I was sad about Monday, but happy that I got to do Sunday though. Let's hope we get Mathew Street 2013 sorted..." On the Monday, Liverpool City Council told us:- "Due to the predicted high winds, we had to think of the safety of everyone involved in the Mathew Street Music Festival. As a result we had to cancel the performances taking place on the 5 outdoor stages. Unfortunately there is no other option we could take. However, the city's huge number of visitor attractions and many pubs and clubs still had live music performances in them. We hope visitors and residents still enjoyed those events and made the most of the bank holiday Monday. We are hugely disappointed, but we've had to make this difficult decision following advice from Merseyside Police and our Health and Safety advisors." But what was even more shocking was the rumours circulating that 2013 might not be a lucky year, as we might lose this prestigious event due to lack of funds! Liverpool Council's Press Office has told us that:- "No decision has been made as to the future of the Mathew Street Music Festival. The Mayor will make a decision in the near future." If you like the event and are on Facebook, click the like comment on this section of our Facebook page post. Let us see how many think like us that this valued event should be kept. If the partnership between Liverpool City Council and the Cavern Club ends, due to the effects of cuts to the Council's budget, it will lose its title as the largest free music festival in Europe and with it the "great partnership" that draws much money into the local economy each year. Let us pray that the Council can keep this event running and that it is not a casualty of the £50m cut in its budget and the further £21.6m to be cut in 2013-2014. If this event is lost it will certainly be a massive blow for the City's pride and musical history, not forgetting its economy. Also, should it fail, let us hope the Beatles Week will continue as strong as it has in over the last few years, along with the other events that take place in the clubs as part of this festival...! Click on here to see Part 1 of our photograpic coverage of this amazing event. If you attended, let us know what you thought of the event and do you have any views on it's future? Please email our newsroom today with your comments!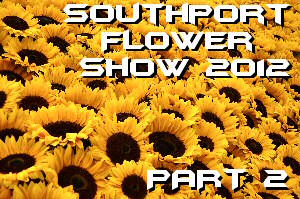 | | | |
| --- | --- | --- |
| | Click on to read on! | Click on to read on! |

KeeP up-2-date
with our free daily news emails. Are you subscribed? Si

g

n

u

p

today

to

our daily email news service via... Formb

y

-

Re

p

orter

.com

.

If you subscribed you can keep in up-to-date with what's going on in and around Merseyside. It is free and we do not send out massive amounts of emails. Also your email is kept under the UK's Data Protection Act, so you can be sure that you will not have problems.