Liverpool Fashion Week 2012 - Part 2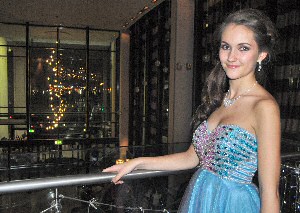 WHAT a fantastic end to what was an amazing week of Fashion Shows! Liverpool Fashion Week 2012 celebrated its 4th year, organized, by Lifestyle magazine owner, Amanda Moss. The event has changed dramatically over the last few years and this year was a statistic success. Stunning models and fantastic locations. We where surprised to find that media had travelled from Canada, Italy, South Africa and even a documentary maker based in France come over to film a segment on Liverpool fashion. It is now build as the biggest fashion event for the North of England, featured 50 catwalk shows, over 6 nights across 4 of the City's best known locations. But it is not just fashion on offer for those who attended, as each night also had a variety live entertainment from the up and coming acts! The highlight of these events is always the last night and this years Liverpool Fashion Week was no exception to that rule. With a sell out show in the iconic Liverpool 1, Hilton Hotel the atmosphere was electric. With Abby Clancy and mum Karen watch younger sister Elle (aged 13) take to the catwalk with cousin Chloe Cummings, along with an amazing acrobatic display. That's not forgetting the many stunning models and the nights musical acts, this was a night to remember! Amanda Moss said:- "Liverpool Fashion Week has finally proved to the rest of the country and indeed the world, that we are a city to be looked upon with fashionable pride. I am especially proud to have championed recycling and designers using ethically sourced clothing, I am humbled to have showcased designers with disabilities and their show stopping collections. I am delighted to thrust up and coming boutiques and independent stores into the spotlight and most of all, so excited that 2 haute couture houses chose Liverpool over London to launch their Spring / Summer 2013 collections. Liverpool is the biggest fashion event for the north west of the UK and we strive to make it bigger and better every year. Liverpool, put quite simply, is the no 1 destination for fashion." We would like to say well done to all the designers and models who took part. For more images of this amazing event, please click on here now! As we are splitting the coverage into 3 parts, with the last part in next weeks edition, if you are 1 of the designers, models or even part of the audience and you would like to comment on the event, please do let us know. We will add your comments to next part of our coverage of the Liverpool Fashion Week. Email us via:- news24@southportreporter.com and let us know!
The Annual Friends of St George's Hall Christmas Event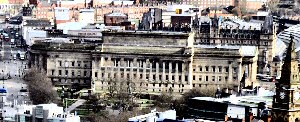 WHY not celebrate Christmas with a Buffet Tea and Dancing, to a live band, within the magnificent venue of the Great Hall, St George's Hall, Liverpool. This dance will be held on Sunday, 2 December 2012, from 12:30pm. Tickets will cost £15. send your request for tickets with payment, stamped addressed envelope and your tel. no. to:- May Robinson, 52 The Vineries, Woolton, L25 6EX. Tel:- 0151 428 2631. All ticket request must be in by 24 November 2012. Please do not send cash and make any cheques payable to 'Friends of St George's Hall', also tables for up to 10 can be reserved. Please enclose list of those who wish to sit together, should you wish to do that...

KEEP up-2-date
with our free daily news emails.

Are you subscribed? Si

g

n

u

p

today

to

our daily email news service via... Formb

y

-

Re

p

orter

.com

.

If you subscribed you can keep in up-to-date with what's going on in and around Merseyside. It is free and we do not send out massive amounts of emails. Also your email is kept under the UK's Data Protection Act, so you can be sure that you will not have problems.
Manx Direct

08447 402 038

2 Years Parts & Labour Worranty