Shared something you shouldn't?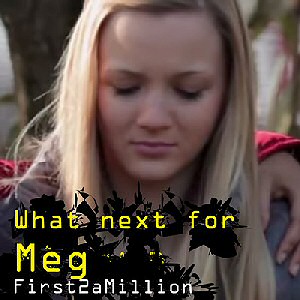 THE Child Exploitation and Online Protection (CEOP) Centre has created a new interactive film, First to a Million, which focuses on young people who post video content to sites like YouTube, highlighting how quickly things can spiral out of control and where they can get help if it does.

Research shows that 88% of self-generated, sexually explicit online images and videos of young people are taken from their original location and uploaded onto other websites. It also highlights that one in four children, when upset by online risk, choose to ignore the problem and hope that it will go away. The study showed that only 15% reported problems when it related to sexual imagery and only 9% reported when it related to bullying.

Since inception, CEOP has seen an increase in young people sharing sexual pictures and video content of themselves amongst their peer group. More than 1 in 5 (22%) of reports received by CEOP from industry in 2011/12 related to the distribution of self-generated indecent images. There are very real risks with this activity by young people, from bullying to the sharing of these images among sex offenders.

CEOP are launching this resource at Hillside Hight School in Bootle, Merseyside, on 1 November 2012 alongside local CEOP Ambassadors and Merseyside Police. They will be blogging and tweeting to highlight young people's experiences and stories. You can follow their activities on the Thinkuknow blog, via @CEOPUK and #first2amilion on Twitter and the ClickCEOP Facebook fan page.

First to a Million follows a group of teens in their battle to reach a million views online through their increasingly outrageous films. At each step the viewer gets to choose what the characters do next, teaching teenagers how easy it is to make the wrong choices.

This interactive film features popular teenage pranks going wrong and includes scenes that highlight the trend of uploading sexual content to social networking sites or sending via text messages.

Aimed at 13 to 18 year olds, it shows what young people can do and where they can go for help if they've shared something they shouldn't have.

Jonathan Baggaley, Head of Education at CEOP said:- "Pictures and videos can now be shared online in an instant and even on the move by young people. It's very easy to upload something you'll regret later without thinking and run into all sorts of problems. We know that young people in these situations often don't know where to turn for help when things have gone wrong. It's important they don't feel isolated or alone when this happens. This film shows young people how easy it is to share something you shouldn't, how to make the right choices and where to go for help if you run into problem."

CEOP have published the film, produced by Wilder Films, on to their YouTube channel and have worked with Microsoft to create an app for the new Windows 8 store. Accompanying resources for practitioners working with young people can also be found on the Thinkuknow website.

Detective Superintendent Tim Keelan, who oversees Merseyside Police's public protection unit, said:- "I am delighted that First to a Million is being shown to young people here on Merseyside as the messages it carries are really important. Photos and other personal information about you are so easy to share now at the touch of a button that people don't always think of the consequences first. What you might think is just a flirty picture to your boyfriend or girlfriend, can easily end up being seen by lots of other people including your family, someone at school or a complete stranger. Once you hit 'send' you can't get that photo or video back and if it goes to the wrong person it could lead to you not only being very embarrassed but also becoming the target of bullying, intimidation or, in the hands of a stranger, pressure to share even more personal information and images of yourself. It is important that young people not only know how to avoid getting into this situation in the first place but also who to turn to for help if they do. By taking to the road with this video and visiting schools across the country publicising it, CEOP are not only educating young people but also people like the police, the schools and children's parents about tackling this new online risk."

If your child is being bullied they can seek peer support from CyberMentors.org.uk. Also If a child has sent or received a picture or video of this nature, they can get help. They can talk to a trusted adult, Childline on:- 0800 1111 and childline.org.uk or report to CEOP at:- clickceop.net.

KEEP up-2-date
with our free daily news emails.

Are you subscribed? Si

g

n

u

p

today

to

our daily email news service via... Formb

y

-

Re

p

orter

.com

.

If you subscribed you can keep in up-to-date with what's going on in and around Merseyside. It is free and we do not send out massive amounts of emails. Also your email is kept under the UK's Data Protection Act, so you can be sure that you will not have problems.
Manx Direct

08447 402 038

2 Years Parts & Labour Worranty