Seismic Upheavals in the 2014 Local and European Elections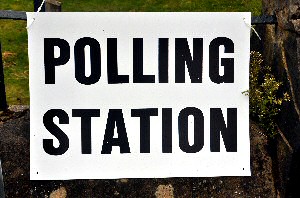 DID you vote? This is one of the questions being asked following the massive political shake up that has happened throughout the UK in both the Local and European elections this year. Another is what is this telling us about the political climate across the EU. The big news nationally and internationally is that after the years of financial crisis, the biggest danger to the European project is now the Citizens within its member state who, as PM David Cameron is quoted as saying, are "disillusioned" with the EU. PM David Cameron also said their message was "received and understood". For many establishment parties in Britain and across the EU; they are facing an unprecedented challenge after this years elections results. In the UK, it was not just the European Parliament Elections that shook the political landscape, but also the Local Council Elections that have sent shockwaves though the foundations of UK power. Both the local and European Elections took place on Thursday, 22 May 2014, but the results were staggered with the local results mainly all being released on 23 May throughout the UK, and the EU results released on night of Sunday, 25 May 2014 and into the following day. Surprisingly though, many people eligible to vote, who we have spoken to did not vote, so this result could have been even worse if they had. At the heart of the matter seems to be a distrust and resentment of the EU, that has appeared not just in the UK, but throughout the 28 member states. This distrust in the UK appears to have been shown in the local elections as well. Nationally, the Lib Dems have been All but obliterated of the political landscape, with UKIP storming ahead, raising worrying questions for Lib Dem's about The

United Kingdom General Election that will be held in 2015. With the latest figures from polls suggesting that 50% of UKIP voters will stick with party in 2015, enough to profoundly alter electoral arithmetic across UK and might make a remarkable change for the 56th Parliament. It is not thought by many that the UK's continued inclusion in the EU could be at stake. But will the EU dominate the National General Election, or will other topics alter it again? The European Elections are often seen as protest votes, as often are at local elections. With local elections, they can also reflect local feelings though, so they are harder to use as a guide to any backlash. One thing is for certain, the 2015 will be much focused on anti-immigration, but mainstream political parties will find it hard now, not to reduce it simply to economic and social insecurity.
So what are your views as to what has happened in the elections this year? Please do let us know if you voted, and if not why not? Do you think that the number of protest votes made in the past to the Liberal Democrats have now been made to the likes of UKIP? Did the high number of protest parties and independents who have stood this time affect the results for the Lid Dems and the other main parties? Lastly, do you think Labour will get in with the European Election after looking at these results? Also let us know your views about the EU and what you think the EU has done or has not done for us by emailing us to:- news24@southportreporter.com.
In the local elections, Merseyside has been painted red, by Labour wins.
Results are as follows:-

► In Sefton the Metropolitan District Council is a Labour hold. It had a ⅓ of the seats up for election, 22 seats in total. the results are as follows for Sefton:- Labour have 40 Seats - up +4, Liberal Democrat have - 17 Seats, down -3, Conservative have 7, down -2, Independent have 2, up +1

► St Helens Metropolitan District Council ⅓ of the council's 48 up for election (16 in total) and again Labour held it. The results are now that:- Labour have 43 seats, up by +3, Conservative have 3 seats, with no gains or falls. The Liberal Democrat now have 2 seats, down by -3.
► Wirral Metropolitan District Council held as Labour after a ⅓ of its seats also went up for election, in total 23 seats. The results:- Labour now have 38 seats, Conservatives have 21 seats. The Liberal Democrats have lost 1 and now have 6 seats. The Green Party now have 1 seat.
► Knowsley Metropolitan District Council had 21 seats up for election, a ⅓ of the seats. It was also a Labour hold, with no changes.
► Liverpool Metropolitan District Council also had a ⅓ of the Council up for election, with 20 seats up for grabs. The results:- are that the Labour Party have 21, the Green Party have 1 seat, Liberal Party have 1 seat.
► Halton Council's local elections have resulted in a Labour hold. In total 17 seats, a ⅓ of the Councils seats had been up for election. It now stands that Labour have 51 seats, a gain of 1, Liberal Democrat now have 3 having lost 1, and the Conservative hold 2 seats.
► Warrington Council, a Unitary Authority, had a ⅓ of its seats open to election, a total of 19 seats. It was also a Labour hold!
B.O.A. 70th Anniversary DVD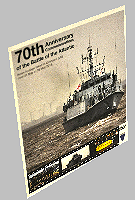 THE video footage we have taken at the 70th BOA events this year in Liverpool has now been fully edited is available to buy, on a DVD, from our Online Shop, on Mersey Reporter very soon. For each DVD sold, £3.00 will go to the Liverpool's Lord Mayor's Charity Appeal. (Registered Charity No. 229539) At this stage we can only do UK postage options, but if you are outside the UK, you can still order copies, but only via emailing us:- news24@merseyreporter.com with your FULL address and we will get back to you with a postage cost and a payment link, should you wish to continue.

KEEP up-2-d

ate




with our free daily news emails.



Are you subscribed? Si

g

n

u

p

today

to

our daily email news service via... Formb

y

-

Re

p

orter

.com



If you subscribed you can keep in up-to-date with what's going on in and around Merseyside. It is free and we do not send out massive amounts of emails. Your email is kept under the UK's Data Protection Act, so you can be sure that you will not have problems.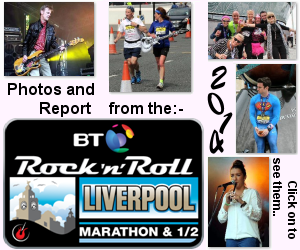 Arthur Smith brings the house down at The Atkinson in aid of local charity
Chester Racecourse set to bring Roman history alive this May
Best Brazilian Act 2013 Award winners Da Lata to headline UK's biggest Brazilian carnival event
High Sherriff gives high praise to Stick 'n' Step at Hidden Gems awards
Practice Makes Perfect Update
AN innovative technique that could prevent the misdiagnosis of Alzheimer's disease is being performed at
Keen runner makes MBNA Chester Marathon her centenary event
"Fracking industry must prove current access system doesn't work." says CLA
North West businesses, schools and colleges urged to sign up to free 'Future of Manufacturing' event
Record Attendance Figures for Free Half Term Science Festival
Liverpool Arab Arts Festival announces partnership with Radio Beirut
2 TT racers are continued to be supported by Steam Packet Company
Tribunal tears up Next's tax relief claim
Greens celebrate local elections success across the region
THE OPEN 'PUTS' LOCALLY SOURCED FOOD TO THE 'FORE'
The line up revealed for Live on the Waterfront 2014
NSPCC fundraising head challenges trekkers in Southport to take on Hadrian's Wall
Could 2015 see the rise of 'Buy to Let' Pensioners in the UK?
New look for CityLink buses ready for summer tourism
Hidden Views on Merseyside. Can you work out this location?
LIVERPOOL is the top performing city in helping troubled
"It's Blooming brilliant" says Northern Rail
IDAHO Day 2014
LIPA students invite audiences into the creative mind of Doors frontman Jim Morrison
BT Rock 'n' Roll Liverpool 2014
Letters to the Editor:- "We did it! Community Action not Party Politics!"
Warning to those Dog owner who leave Poop on our pavements
Lesley Williams author of 'The Adventures of Hercubear' Interview
WorldHost Training gets Airport staff ready for an international welcome


Canada Post remembers the tragedy of the RMS Empress of Ireland with 2 stamps

THE Canada Post have issued 2stamps to mark the centennial of the sinking of RMS Empress of Ireland on May 29, 1914, in the St. Lawrence River, near Rimouski, Quebec. The tragedy recorded the highest death toll for a peacetime Canadian maritime accident with 1,012 of the 1,477 passengers and crew losing their lives when the Empress collided with a Norwegian collier, the SS Storstad.

The Empress of Ireland was a Canadian Pacific Railway (CPR) ocean liner, built for its Canadian Pacific Steamship Company subsidiary, that made 95 successful return voyages between ports like Liverpool in England to and from Canada, from 1906 to 1914. In her 8 years sailing the ocean, she shuttled more than 100,000 people across the Atlantic, many of whom had chosen Canada as their new home.

"The Empress played an important role in populating our new and vast nation. By transporting mail and passengers between Europe and Canada, it opened the doors for thousands of immigrants to find a new life in Canada. Remembering the tragedy of the RMS Empress of Ireland also allows us to think back to our history and how transformative these links were at the time." says the Honourable Lisa Raitt, Minister of Transport and responsible for Canada Post.

"Telling stories such as the tragedy of the RMS Empress of Ireland enables us to better understand the efforts required to build this great country. We want to honour those who lost their lives to this tragedy and recognize those who helped build our country." says Deepak Chopra, President and CEO, Canada Post.

Recognizing the international scope of the Empress of Ireland, Canada Post is issuing domestic and international stamps. The domestic Permanent™ stamp features the ship prominently. The international denomination stamp was designed from an oil on canvas painting by Greek artist Aristides Balanos, who lived and worked in Montréal for several years. A first for Canada Post, the uncut press sheet respectfully lists the 1,012 lives lost in the tragedy. The names are printed in hidden ink and visible under black light.

In addition to the stamps being on sale at post offices across Canada, the stamps and related collectibles, including the Empress of Ireland 100th Anniversary Collection with a richly detailed 36 page colour book, may be ordered online.

| | | |
| --- | --- | --- |
| | Click on to read on! | Click on to read on! |
...HAPPY BIRTHDAY...
If you have someone you want to say happy birthday to, for free, then use the email address below to send us the names you want us say happy birthday to, and/or a photograph. Email us today!