International Mersey River Festival and the Music on the Waterfront 2014...
Photograph by Patrick Trollope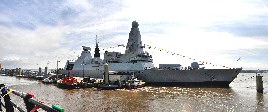 THIS year's International Mersey River Festival and the Music on the Waterfront Festival took place in Liverpool, on the same weekend, starting on Friday, 13 June and running on until the early evening on Sunday, 15 June 2014. This amazing double event had many activities for all ages, from food stands selling everything from Scouse to Pancakes, to opportunities to look around some Tall Ships at the Albert Dock, or a brand new Royal Navy Ship – Type 45 Destroyer, at the Cruise Liner Terminal. With the sun shining down throughout the event, people packed out the area, from the Liverpool Arena right up to the end of Princes Parade. The atmosphere was very relaxed and sociable throughout, and with many families picnicking on the green areas and by the canal, there was a lovely holiday feel to the weekend. The Tall Ships that attended included the Stavros Niarchos, Prolific, Mercedes and Golden Vanity. Other vessel taking part, were the Merchant Navy Ship Galatea, along with a flotilla of around 12 to 15 barges. Plus, as this year marks the 350th anniversary of the Royal Marines, the Royal Navy's Marines and Sea Cadet conducted displays on both Saturday and Sunday, to the backdrop of the music emanating from the Waterfront stage and a Sea Cadet band played well outside the museum, where later there were musical offerings of a more classical nature. Bands and musicians also featured at Mann Island stage through the event, including Formby Brass Band, and intermittently amusingly costumed street artists interacted with the crowds. Across the whole area there were so many other interesting shows and happenings, it was too difficult to see them all. The Uniformed Services were well represented and had various displays and activities on the go. Children could be seen busily drawing a sea creature on the pavement outside the museum. The Edmund Gardner had had a transformation to become a Dazzle boat and there were many stalls and information events including the Canal and River Trust who would like more people to 'get involved'. Activities on the big stage started on the Friday night with a show for BBC Radio 6 Music, host The Craig Charles Funk and Soul Homecoming, ending with fireworks lighting up the river... They were also joined by BBC Radio Merseyside. Sadly, a small shower did dampen the event on the Friday night, but the party did continue and the rain was short lived. Then on the Saturday, Smooth Radio took over the stage, with artists like double platinum selling Rhydian, along with the likes of The Christians, Honey Ryder, The Shires, and Kristyna Myles taking to the stage. Between some of the acts, the sky was the home for aerial displays by The Yakovlevs. Also on the Saturday, as well as Sunday, Liverpool International Canoe Polo Tournament, Zap Cat racing, Model boat exhibition, Wake boarding at Salthouse Dock, International Mersey River Festival Raft Race, Street theatre and Street Art took place. For the Waterfront stage though, Sunday was less energetic, but it still had The Yakovlevs, but this time some more relaxed music with gigs preformed by the Bollywood Brass Band, Royal Marine Band of Scotland and Rat Pack tribute band. and also on here, but for now please do check out our photograpic coverage of this event by clicking on here.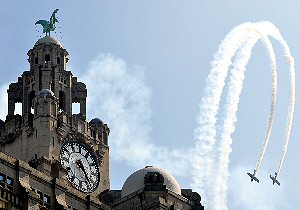 | | | |
| --- | --- | --- |
| | Click on to read on! | Click on to read on! |
B.O.A. 70th Anniversary DVD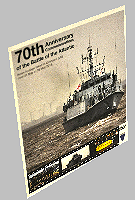 THE video footage we have taken at the 70th BOA events this year in Liverpool has now been fully edited is available to buy, on a DVD, from our Online Shop, on Mersey Reporter very soon. For each DVD sold, £3.00 will go to the Liverpool's Lord Mayor's Charity Appeal. (Registered Charity No. 229539) At this stage we can only do UK postage options, but if you are outside the UK, you can still order copies, but only via emailing us:- news24@merseyreporter.com with your FULL address and we will get back to you with a postage cost and a payment link, should you wish to continue.

KEEP up-2-d

ate




with our free daily news emails.



Are you subscribed? Si

g

n

u

p

today

to

our daily email news service via... Formb

y

-

Re

p

orter

.com



If you subscribed you can keep in up-to-date with what's going on in and around Merseyside. It is free and we do not send out massive amounts of emails. Your email is kept under the UK's Data Protection Act, so you can be sure that you will not have problems.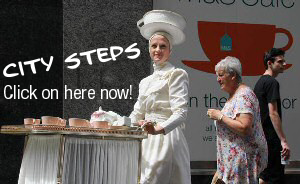 3rd location revealed on our 'Hidden Views on Merseyside' series...
The Official Story Of LFC
SOUTHPORT POST OFFICE PITCHES IN ON WORLD CUP FESTIVITIES
Liverpool welcomes energy saving LED street lights
Scrum on down for new event!
Tax credits claimants warned over scam emails
GEARING UP FOR A GREAT SHOW
Sickness rates in North West highest in the UK
Trade Directors urge Businesses not to miss out on help at the HUB
Pupils bring splash of colour to new Royal hoardings
Choices club hosted at spinal injuries unit
Rhyme for a Reason
Giant images mark Chinatown history
Something Old, Something New at Prescot Festival
Calling all outpatients! Tell us your views on our service
Woodvale Rally issue a plea for help following a theft ahead of this weekends show!
Fictional Storytelling Through Photography With Cristina de Middel
£3000 donated to local children's charity
Put in your Diary now - Byng House, Southport's Summer Fair
Time to ditch 'urban myth' that Britain manufactured more in the 80's than it does today
Homeless Merseyside runners join the race to end homelessness
HOPKINS HAILS AFFORDABLE HOUSING SUCCESS STORY
Waterfront and Mersey River Festival 2014 - Photograpic Coverage
Council takes the plunge and saves £60k on energy costs with ABB drives
Southport Access For Everyone (SAFE) Update
City Steps
SINGALONGALIVERPOOL - A walking tour with a big difference!
A day of learning
An anticipated action packed Isle Of Man Steam Packet Company Southern 100 International Road Race is nearly here
Lots of love for Lodge Lane
Liverpool ringleader jailed for 'fake kids' fraud
North West schools to benefit from new food standards
Police cadets showcase their work as Minister visits Lancashire
Blundell 'Bake Off'
Why wait? - Men are more decisive than women, it has emerged!
Global City Leaders Summit - Liverpool highlights the benefits of devolution
The Search for Annie and her orphan friends is on as auditions are announced
Switched-on Liverpool youngsters pioneer online safety scheme
Tate Liverpool presents young people's free festival
Trust Board on the road in Ormskirk
A man who was seriously assaulted at Parklife has sadly died
Festival at Newsham Park
Lollipop lady gears up for 10th annual charity walk
The Rock Choir Summer Ball took place at the Liverpool Yacht Club and raised £800 for Marie Curie
Young people help clean up local youth centre

MERSEYSIDE Fire Service and The Prince's Trust Team Programme have held a special event at The Dove Youth Centre, in Formby, for a group of young people, who have been developing skills, to strengthen their job prospects, whilst helping the local community in Sefton. The Bootle and Netherton Prince's Trust Team had picked the centre as their main task for work, as part of their course work. The 16 to 25 year olds then set about assessing the venue to see what had to be decorated. They then proceeded to get the materials and set about re-painting and decorating the interior and exterior of the building. This also included planting flowers outside. "We are very pleased that you had opted to support our youth centre. The work you have completed is of a very high standard and a credit to you all. We would like to say a very big thank you, to you all." said Trustee of The Dove Youth Centre, Angela Mockler. Full story in next weeks issue.
...HAPPY BIRTHDAY...
If you have someone you want to say happy birthday to, for free, then use the email address below to send us the names you want us say happy birthday to, and/or a photograph. Email us today!