PRESCOTT:- IF I WAS AN FBU MEMBER I'D REJECT IT TOO!!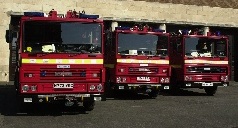 AN amazing turnabout from Deputy John Prescott witnessed further irony in the fire dispute as he told a Hull firefighter he would reject the latest offer to the union if he was still by a union shop steward.

The admission came during Wednesday's lobby of Parliament, during a meeting lasting an hour and 20 minutes.

Ian Murray, a Hull Firefighter repeatedly asked Mr. Prescott if he would recommend the deal if he was still a union shop steward, "I kept pushing him to answer and eventually he said: 'Of course I wouldn't have.' I said to him: 'So why do you expect us to recommend it?'

"He said the biggest mistake was asking for such a 40% pay rise from the outset. He said no workers would get that without giving up anything in return."
Merseyside Police Forum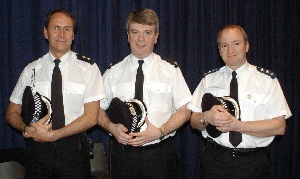 A SMALL turn out to the latest forum, this time held in Formby at Rang High School on Tuesday Night. The forum focused around tackling the trend of burglaries last year and preventing them from happening this year. Opportunist crime was up, but over all crime figures for Formby were lower than national averages last year, the audience was told. The local police officers have now devised strategies to take this incr
eases and they have devised ways to tackle the slight increase in youth disorder. "We need your in put to help us succeed. If you see some thing that looks wrong, ring us and we will check it out." Last year Formby and other places across the north west were hit be "professional" car crime gangs that used hooks and telescopic poles to get car keys out of peoples houses at night. "The solution to this problem is simple, it is down to the public to be more concuss about where they place their keys at night. The safest place is in a locked cupboards, away from doors and windows. Also get a tracker fixed to your car, so if it is stolen we can locate it quickly. After stealing a car some criminals leave the cars parked in residential areas to see if a tracker has been activated or not. If it hasn't they come and collect it. So if you see a car parked that does not belong in your road and it is left for a few days, ring us and give us it's registration number. If it is stolen we will sit on it to catch the criminals when they return."
Next week we will give you some crime fighting tips and also tell you how to set up your streets home watch.