Food Allergy & Intolerance week 21st - 27 Jan 2002!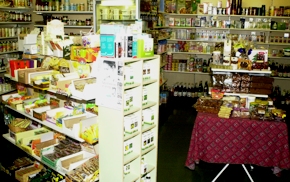 With an increasing amount of people becoming allergic to foods, the British Allergy Foundation announced the special week in order to raise awareness and provide much needed information. Most people think food allergies only affect children and are from things like peanuts. There is a great ignorance within the public as to the effects of some foods and their implications. Allergies can start at any point in a person's life. Sometimes you become more tolerant to the food in question, other times the symptoms stay the same. The worst case scenario is that the symptoms get worse! Food allergies can caused by all types of foods, like peanuts, E-Numbers (Artificial colouring), wheat and milk. The foundation estimates that up to 45% of the UK population suffers from illnesses related to food intolerance at some time in their lives and the picture is similar in other Western countries. Only 1% suffer an allergic response that is life threatening. The rest are afflicted by irritation and/or mood swings and can affect everyday lives. Minor changes to diets can have marked improvements. Symptoms can vary from chronic to slight and people can suffer from one or more conditions. Symptoms like Arthritis, IBS, Sinusits, Constipation, Unexplained Rashes, Itching, Skin Problems, Stomach Cramps, Fatigue, Glue Ear, Diarrhoea, Fluid Retention, Nausea, Hyperactivity, Eczema, Psoriasis, Bloating, Headaches, Wheezing, Aches and Pains can result from food allergies and sometimes GP's can not isolate the problem.
As it is the week of awareness, we have been offered by the Health Screening Ltd. a chance to allow one of you readers to get a free test. The only condition is that you give us your opinion on how the test went and what you thought of the experience and the test. We will not publish your name, but will publish your views under an alias. Send an email with your name and phone number to us at Food-Allergy-test@pcbtphotography.co.uk and we (PCBT Photography) will pick the winner. Names will be chosen out at random. Competition ends 7th Feb 2002.
Health Screening Ltd, is based in Somerset and over 200,000 have used the service. The test are done in 500 different locations each month with 50 testers/Dietary Counsellors.
For more information about the service call them on 01823 3250022/3