Shorrocks Hill gets a VIP!
Shorrocks Hill Night Club, Formby, had a very famous face partying at the club at the weekend. Impact PR's Gill Fell takes up the story for us.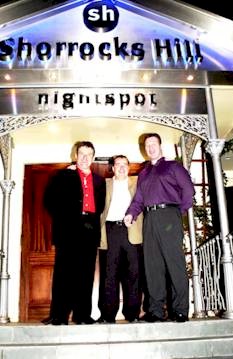 A Surprise Appearance as Snooker Ace Hits Formby.
Snooker ace Jimmy White appeared at Shorrocks Hill Night Club on Saturday night after a gruelling leg of a Match Room league at the Floral Hall in Southport. The competition includes stars Steve Davis, Stephen Hendry, John Higgins and Ronnie O'Sullivan. These tournaments are continued throughout the snooker season and players accrue points, 3 points for a win, 1 for a draw. There is a prize at stake of over £1000,000. Jimmy is also entered for the Benson Hedges and Embassy World championships this year.
He declared that he is "On form, fit and looking forward to winning several tournaments this season!"
When asked why he chose Shorrocks Hill for an evening out he replied "I just think it's the best, a great club with plenty of atmosphere. The music's good and the Formby people are so friendly. I always go to Shorrocks when I'm in this area."
High praise indeed for out local club when Jimmy has been spotted socializing in top London clubs with Lily Savage and friends!