BIG IS IN...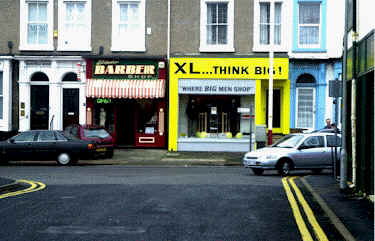 Now in Southport and Formby there is no need to diet to get a top name to fit, as a new store has opened and we went along to the opening!
XL ... Think Big is on 13 Hill Street, in Southport, just by Sainsbury's Car Park, but you cannot miss it as it is bright YELLOW!
Owners of XL' Craig Atkinson and Sharon McTenna have been a couple for 10 years now and have been living in San Leis. Craig said "After moving away 10 years ago, we had to move back to Southport as we missed the friendly folk and the sea!" Deciding to move back they then decided to open up a big and tall man's clothes shop, because the owner felt that most shops that sell clothes don't cater for bigger men. "The ones that do don't have a modern outlook for the younger customers, which is what we are hoping to project." It is a welcome sight to see new businesses moving into Southport and Southport.gb.com and PCBT Photography wish you all the best and hope you do well!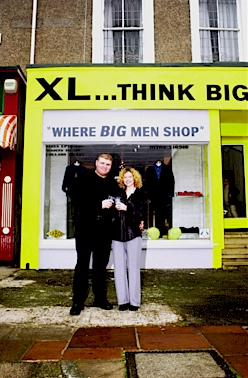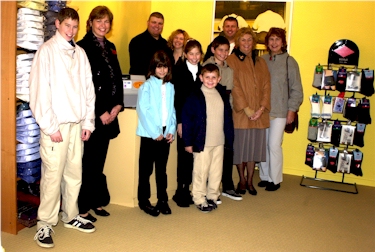 Family and friends mix with customers on the opening day. (Above)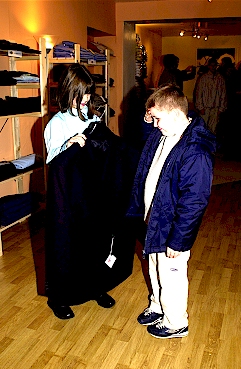 "I think is a bit big, but we could cut it down a bit and put in some tucks. It is you Sir!"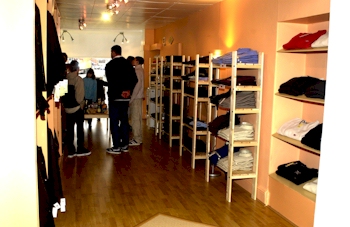 Customers in shop. (Above)