Port Sunlight Village blooms with return of road race event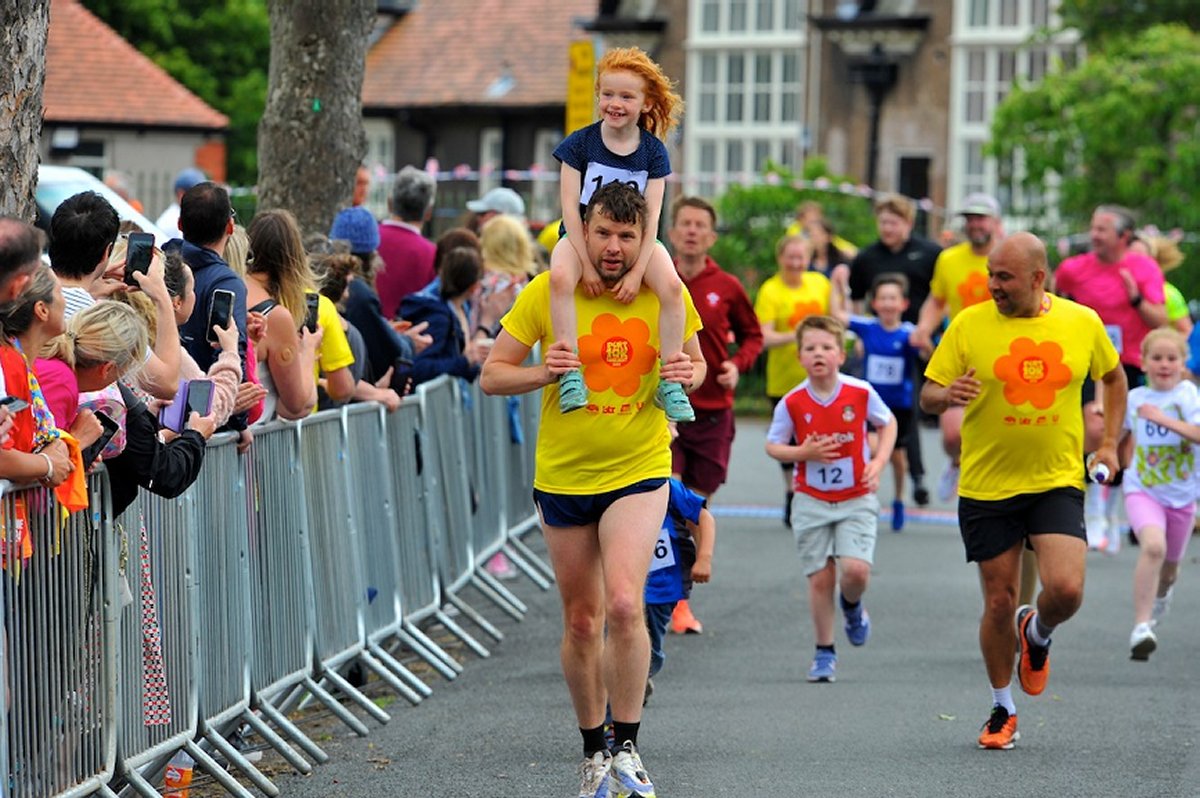 MORE than 1,300 keen runners pulled on their trainers to take part in Port Sunlight Road Race last weekend after a 3 year break. The hotly anticipated event returned on Sunday, 12 June 2022, with runners taking part in 3 events on the day covering 5K, 10K, and 1K Fun Run for youngsters aged 12 and under.

The event was organised and delivered by independent race organiser BTR Liverpool in conjunction with Port Sunlight Village Trust (PSVT). Unilever was once again on board to support the event as headline sponsor for the seventh consecutive year.

First staged in 2012, this was the ninth Port Sunlight Road Race and is well established in the Region's race calendar. It is also the most significant event in the Port Sunlight calendar, attracting thousands of runners and spectators to the stunning setting.

The event was last staged in 2019 due to the Covid19 Pandemic. Organisers were so delighted to see the event back in Port Sunlight that plans are already underway for next year's event. More details will be announced shortly.

Runners and spectators were welcomed on the day by Maggie Sparks, Honorary President of Port Sunlight Village Trust, and Rob Young, Chair of Port Sunlight Village Trust.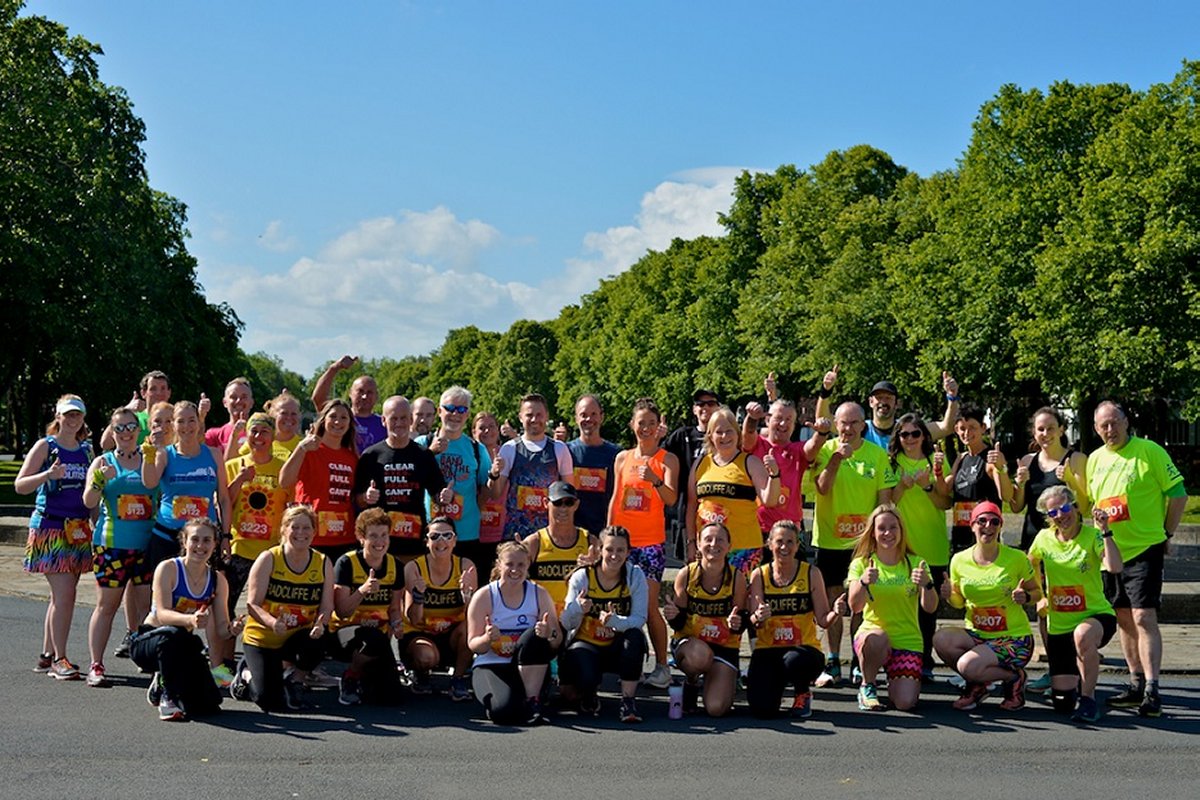 The 5K took runners along the tree lined boulevards and perfectly manicured gardens of the historic village. The 10K followed 2 laps of the 5K route. The races started and finished at the village green next to Port Sunlight Museum.

The field of participants also included a group of over 220 runners who took part in the dual race challenge. They completed the 5K race, closely followed by the 10K, collecting a third medal to mark their achievement.

A group of 55 runners from Unilever also took part in the day's races.

The organising team extended thanks to the volunteer teams who helped on the day from Everton in the Community, Liverpool Running Bugs, Port Sunlight Village Trust, and members from the Merseyside running community.

Runners who took part in the 5K or 10K are invited to return to the village and visit the Port Sunlight Experience and explore the Museum, Edwardian Worker's Cottage, and SoapWorks. They can enjoy free entry by showing their race number. The offer runs until 1 December 2022.

Rob Pearse from Wallasey AC won the 5K in 16 minutes 26 seconds. When the race was last staged in 2019, Rob took third place in the 10K race.

It was a close finish for second and third position between Ryan Greenwood and Wallasey AC's Christopher Jones, both in 16 minutes 31 seconds.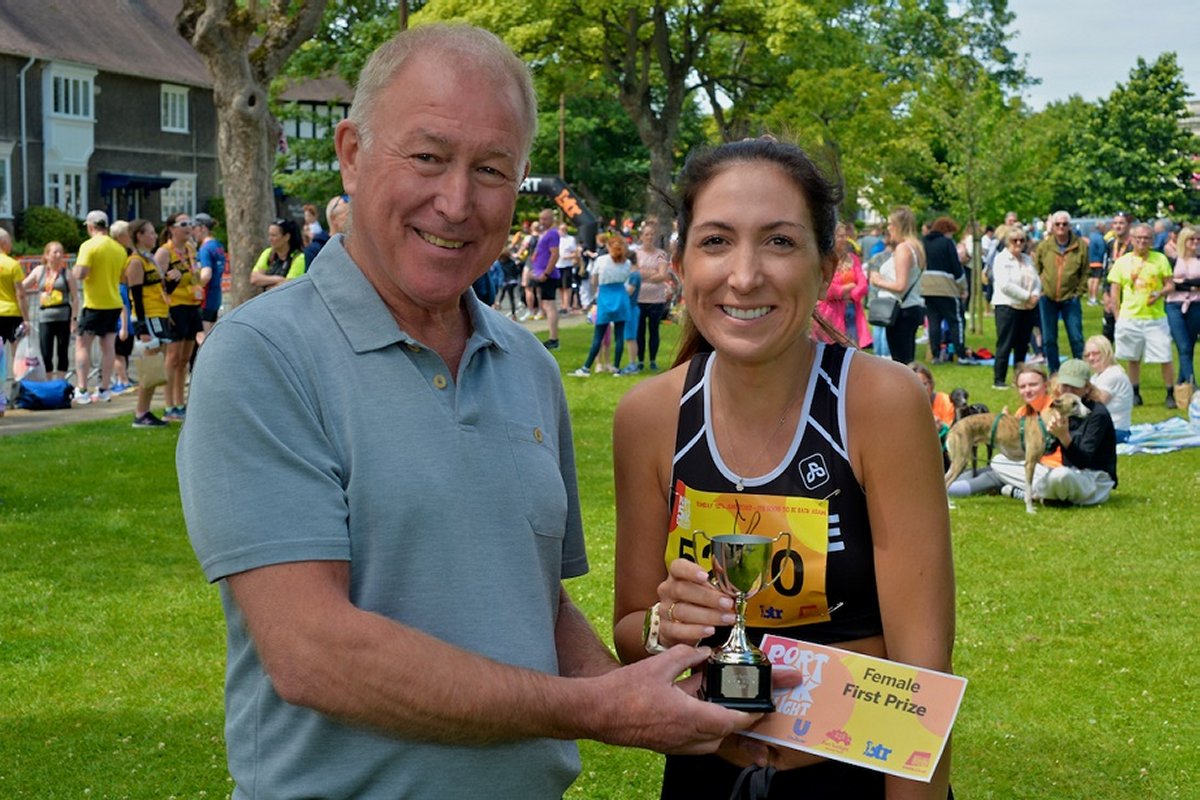 1st place female in the 5K was Claire Wyn Jones from Deeside AAC in a time of 19 minutes 41 seconds.

2nd place was Alison Reid from Northern Masters Athletic Club in 19 minutes 48 seconds, with Charlotte Emily Corrigan from Hyndburn AC in third place with 20 minutes 16 seconds.

Ben Taylor from Pensby Runners won the 10K in 32 minutes 39 seconds.

2nd place was Dejene Gezimu from Liverpool Harriers in 32 minutes 58 seconds, with Jack Poland from Wallasey AC in 3rd place with a time of 33 minutes 5 seconds.

1st 10K female finisher was Fay Hughes from UTS Run Club in 38 minutes 57 seconds. Fay also took top honours as 1st female in the BTR Liverpool Skyline Half Marathon and BTR Mersey Tunnel 10K, both in September 2021.

2nd place was Eleanor Connell Fielding from Mossley Hill AC in 40 minutes 45 seconds, with 3rd place for Alison Reid from Northern Masters Athletic Club in 42 minutes 41 seconds - shortly after she also finished second female in the 5K race.

It is thought that Alison's achievement of podium places in both races is the 1st time at the Port Sunlight Road Race.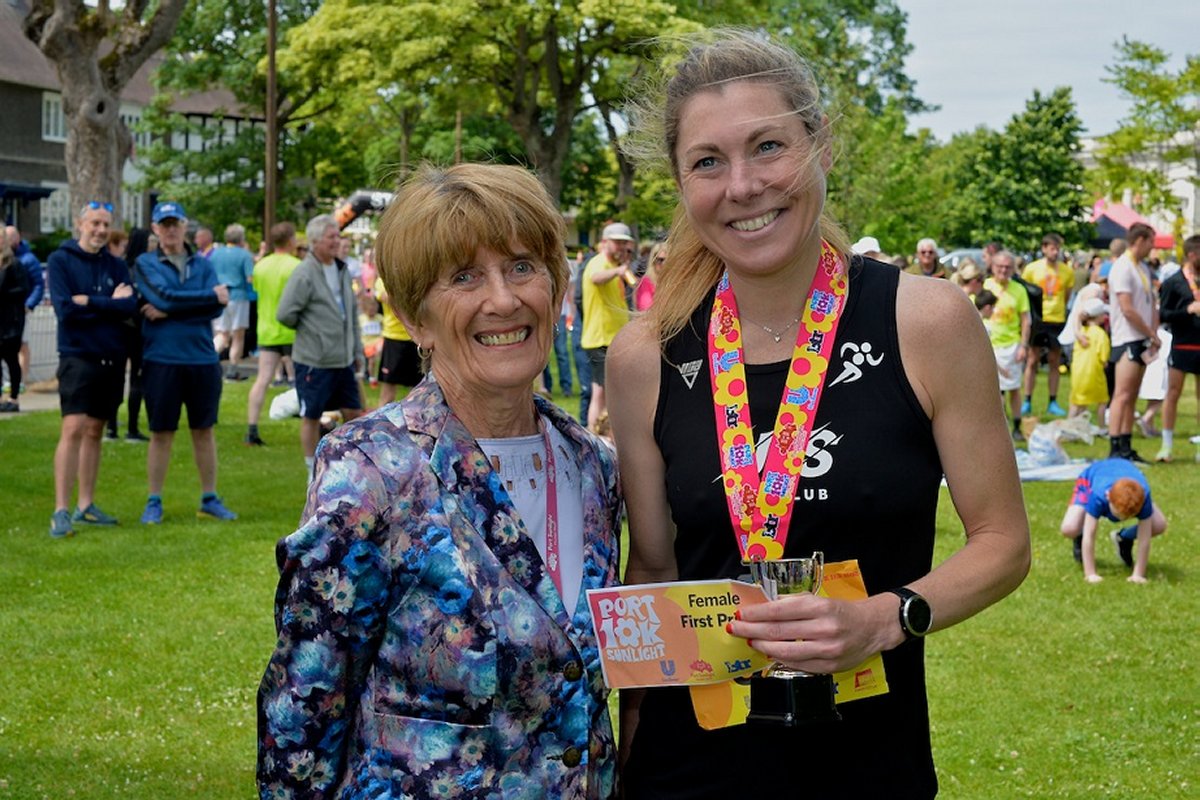 Port Sunlight Road Race records for the 5K and 10K remain as before.

The current 5K record was set by Joseph Boden from Wallasey AC in 2019 when the race was last staged, he clocked a time of 15 minutes 28 seconds. The female 5K record was set by Helen Sahgal from Liverpool Pembroke and Sefton Harriers in 2018 with 18 minutes 13 seconds.

The 10K record is 30 minutes 19 seconds, set by Dejene Gezimu from Liverpool Harriers in 2016. The female 10K record was set in 2016 by Sophie Whiteside, also from Liverpool Harriers, with a time of 36 minutes 42 seconds.

Port Sunlight Village Trust (PSVT) is an independent charity and custodian of Port Sunlight, an exemplar worker village created to support the wellbeing and productivity of the Lever Brothers soap works employees and their families.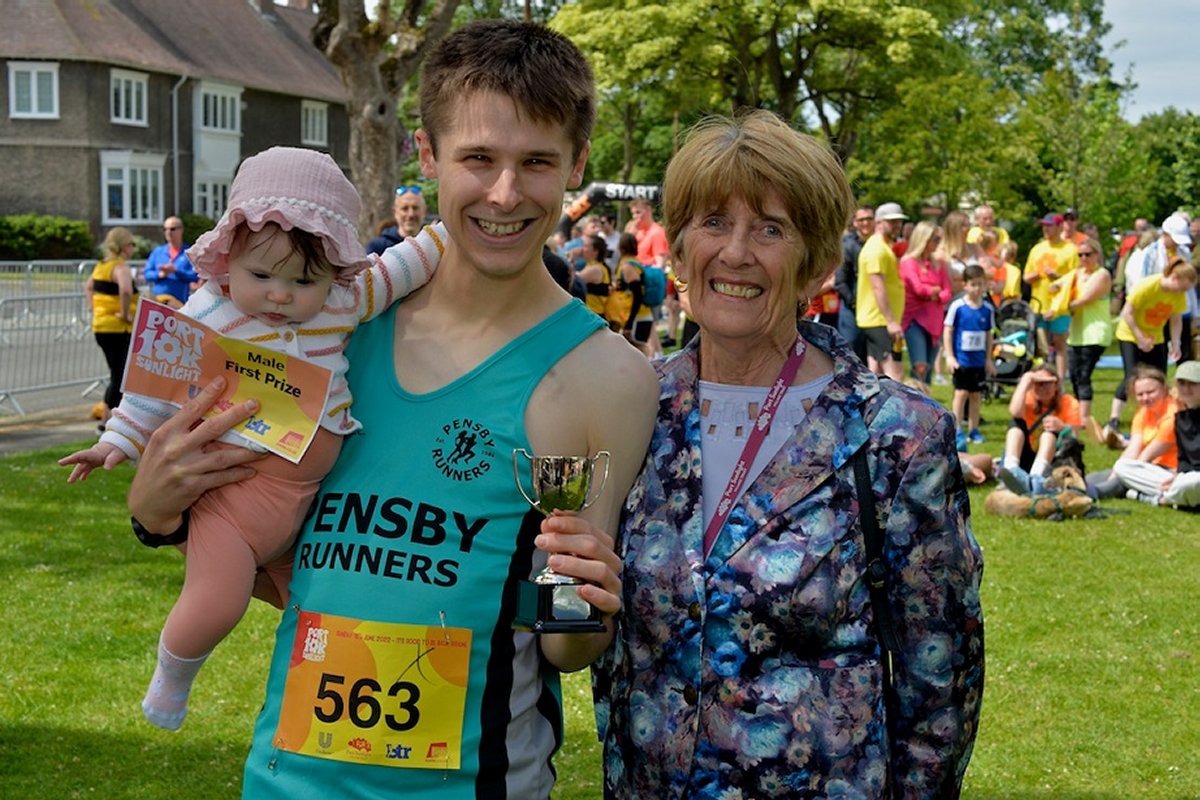 As custodian, PSVT works with important stakeholders to protect the heritage, ensure a great quality of life for people, and promote understanding of Port Sunlight's global value and relevance.

Paul Harris, Chief Executive of Port Sunlight Village Trust (PSVT), commented:- "How wonderful to see so many runners back in Port Sunlight, proudly wearing their medals after the 3 year break. Congratulations everyone. The race comes after a fantastic Platinum Jubilee event in the village, everyone really got into the party spirit, so it was great to see the Museum Green filled with families once again. A massive thank you to all the residents who help make the event go without a hitch. As well as our staff, volunteers, and race stewards; without them it really couldn't be possible. We look forward to welcoming runners and spectators back to the village next year."

Developed between 1888 and 1938, Port Sunlight represents a unique and innovative response to the industrial paternalism traditions that emerged in Europe and the Americas in the 18th Century.

Unilever continues to have world class manufacturing, R&D and IT facilities based in:- Port Sunlight. Unilever's brands; including:- Persil, Dove, Tresemme, Radox, Comfort and Surf; can be found in 98% of households in the UK.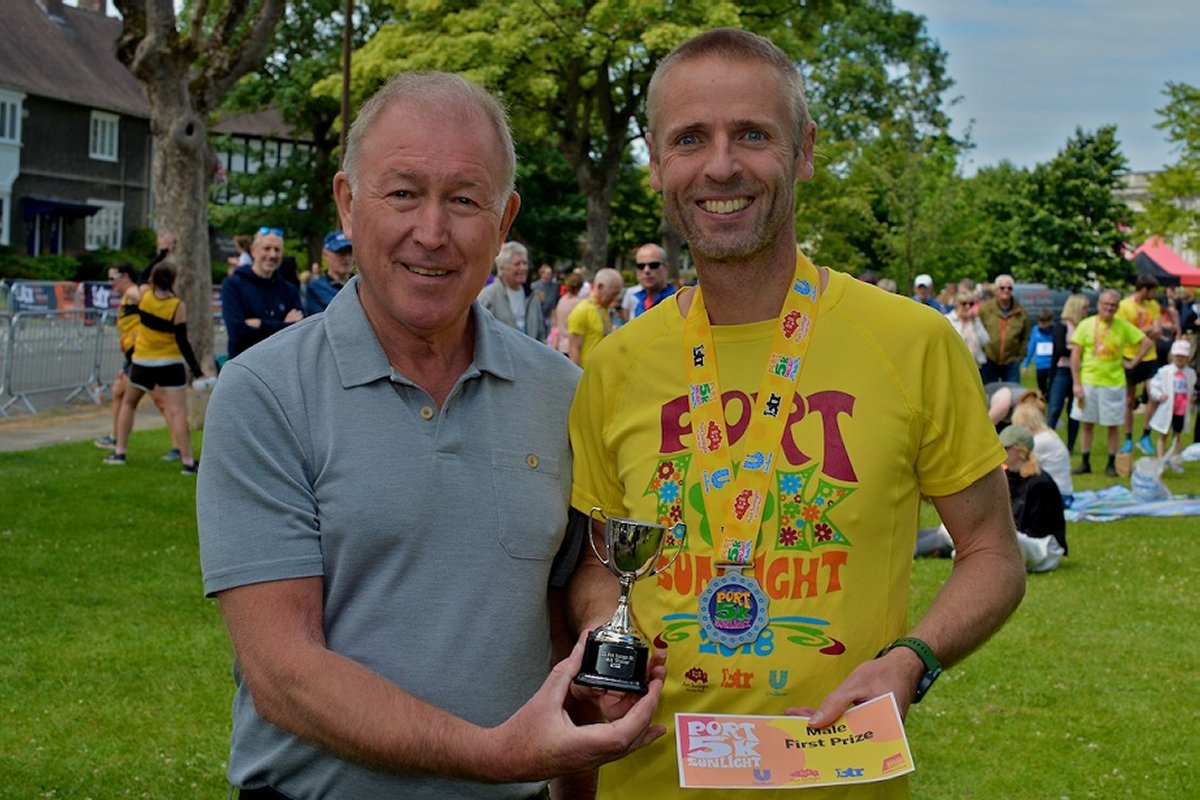 Cameron Jones, Head of Unilever Port Sunlight, added:- "We were thrilled to once again welcome runners and spectators back to Port Sunlight for this brilliant event. Unilever is delighted to work in partnership with Port Sunlight Village Trust and BTR Liverpool to promote health and well being, encouraging people to get there and be active. Well done to all our Unilever runners who did themselves and Unilever very proud."

BTR Liverpool is the leading independent organisation for creating, managing, and delivering headline running events across Liverpool City Region. Its extensive portfolio covers various distances across different terrains, all with an ongoing commitment to sustainability. The BTR event calendar also includes:- the BTR Tour Of Merseyside, BTR Liverpool Skyline Half Marathon, BTR Mersey Tunnel 10K, and BTR Liverpool Santa Dash.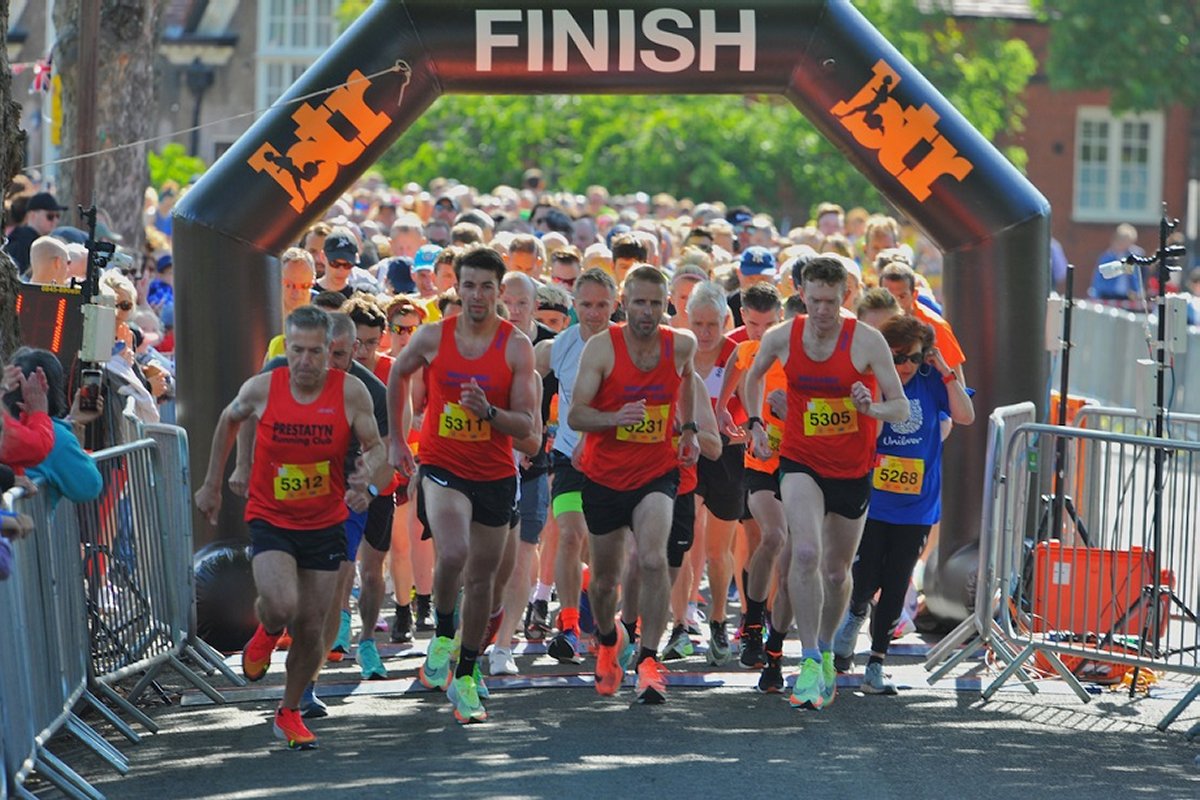 BTR Liverpool Race Director Alan Rothwell said:- "Port Sunlight is a really special setting to stage a race event. A lot of work goes on behind the scenes, and we are very grateful for the support of the Port Sunlight community. Seeing the boulevards and village green full of runners, all wearing big smiles and plenty of medals, was just fantastic. We've already started planning for next year and will announce details shortly."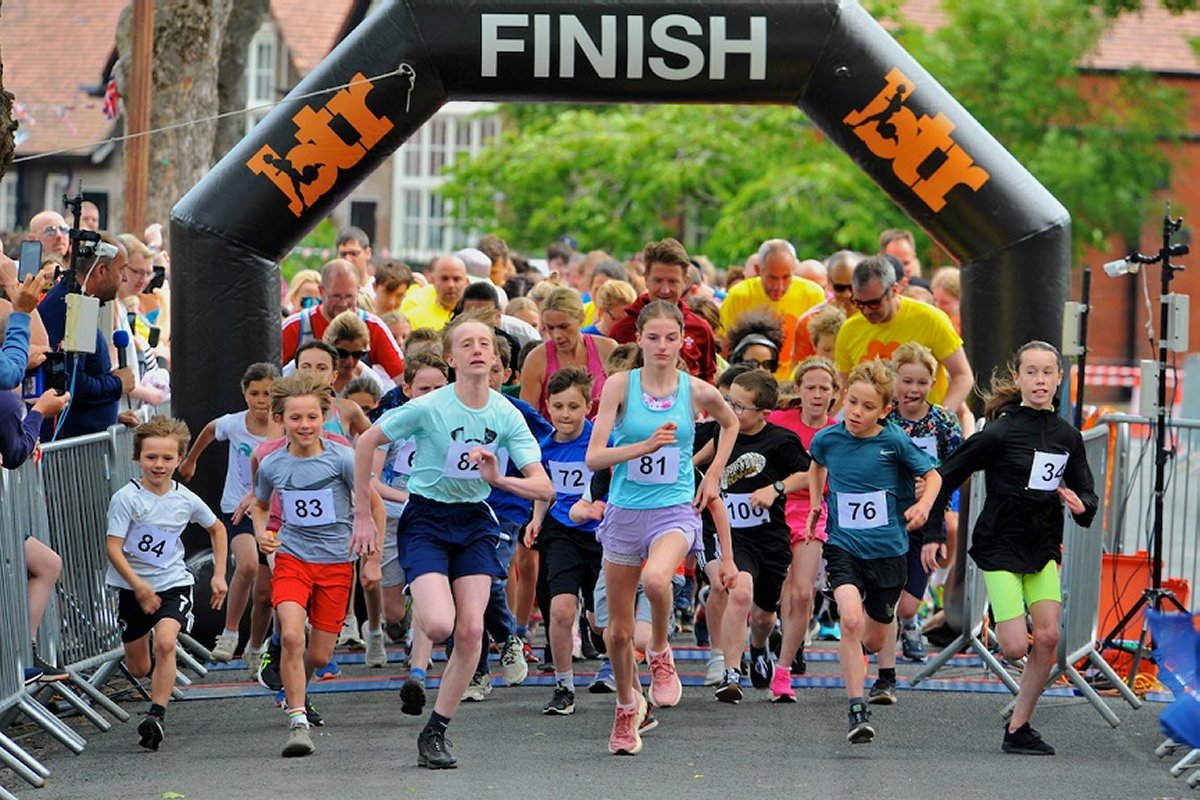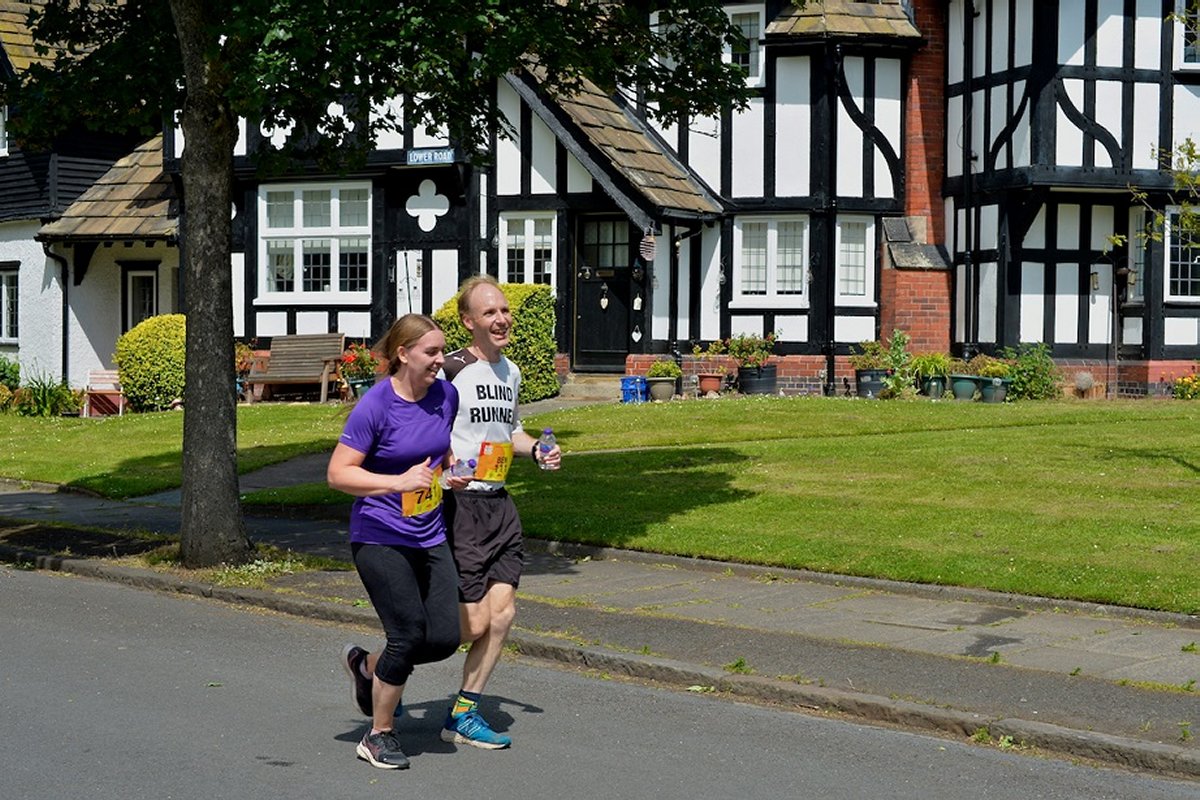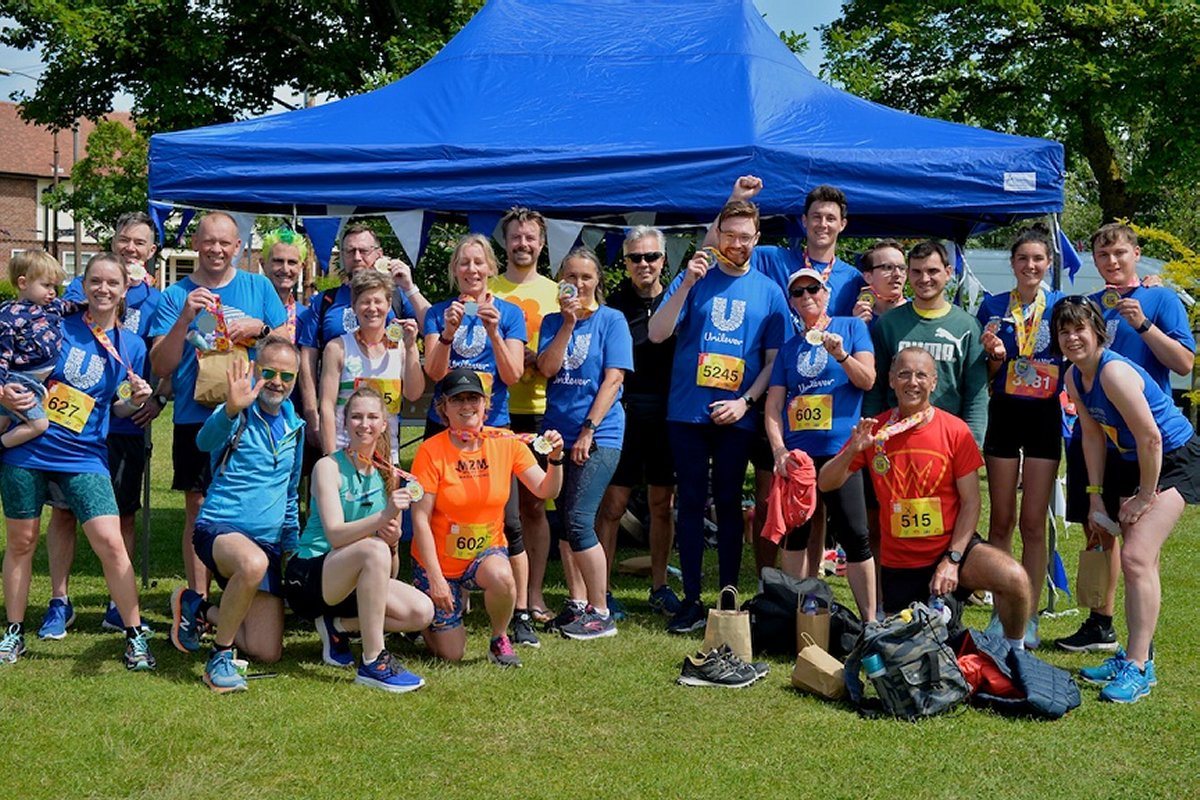 ---
Morrisons employs tree advisors to help UK farmers meet planting targets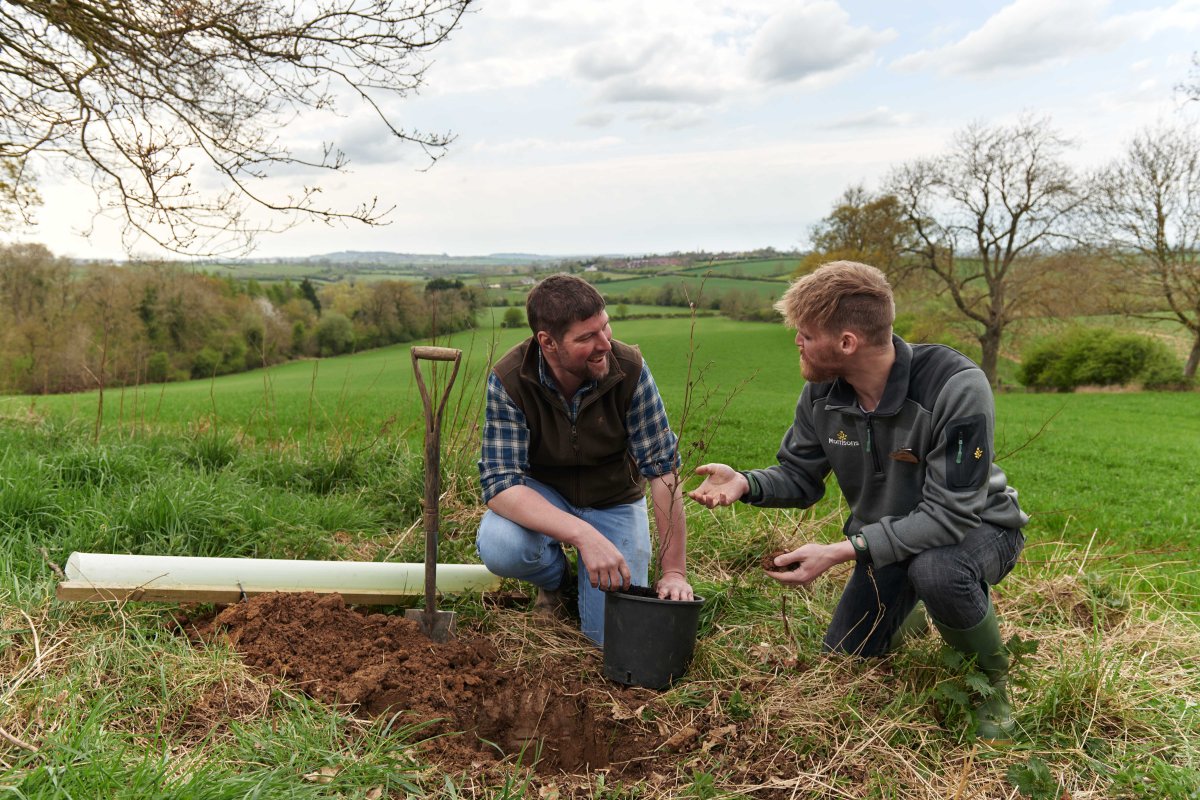 MORRISONS has employed a team of:- 'Tree Advisors' who will give specialist advice to UK farmers on the best species of trees to plant, where to plant them and how to manage their woodland; to have the best environmental effect without impacting upon their farm business.

The Tree Advisors will work with Morrisons network of 3,000 farmers to plant the right tree species in the right place for the right reasons, to gain Government and grant funding to cover their costs, and to bring in additional income from their woodland projects.

The initiative, in partnership with Natural England and the Forestry Commission, forms part of Morrisons plan to become directly supplied by net zero British farms by 2030 and net zero for emissions by 2040. Farmers at Morrisons 50 net zero blueprint farms will be the 1st to be offered access to the scheme, which will be rolled out more widely in the coming months.

UK agriculture currently accounts for 10% of all UK greenhouse gas emissions. Trees and woodlands are a key part of farming sustainably as they can store carbon, limit soil erosion, prevent flooding, control erosion on watercourses and help provide habitats for wildlife. New Government targets have outlined that approximately 7,000 hectares of woodlands should be planted by 2024.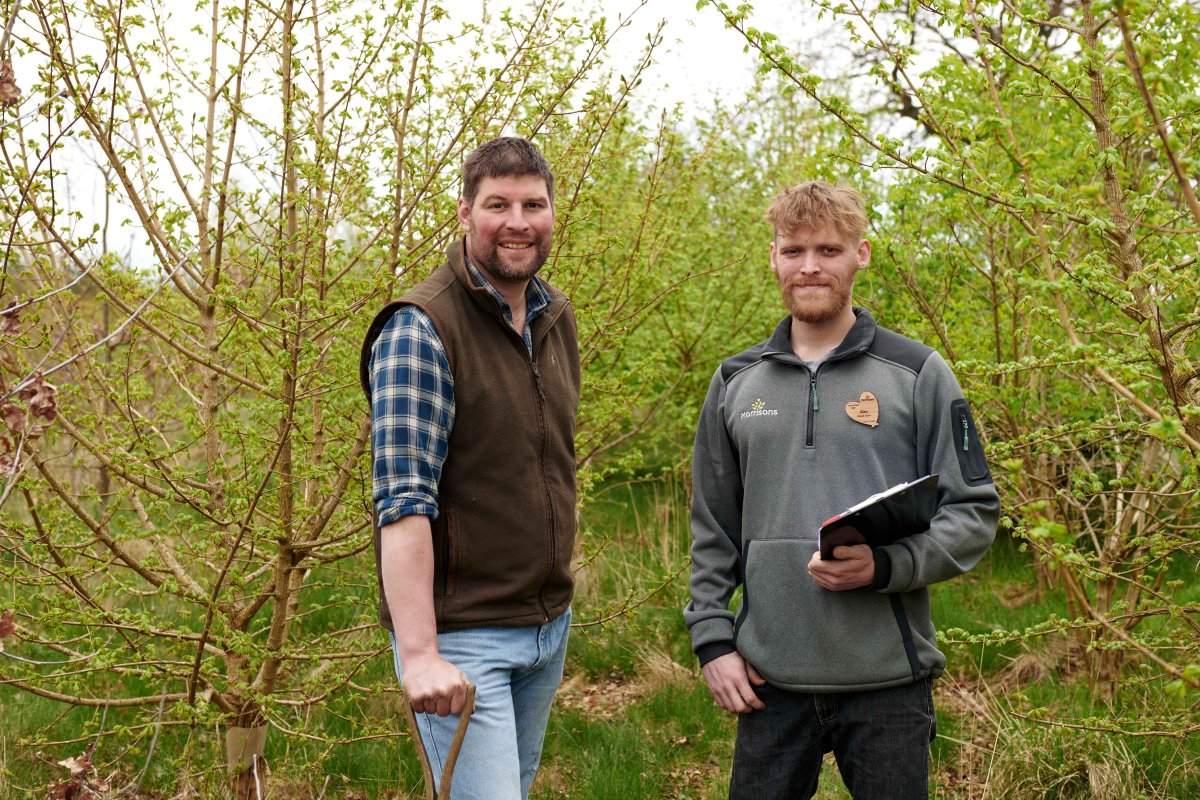 Winter storms across the UK have contributed to the felling of millions of trees. It is anticipated that Storm Arwen in November 2021 led to the loss of 8 million trees over 4,000 hectares.

In 2019, the Government launched the Woodland Carbon Guarantee to boost tree-planting rates and create new woodland in return for payment. The scheme offered £50 million to land managers who planted trees to sequester carbon and who could sell:- 'woodland carbon units' back to the Government. Government support has also been offered by the England Woodland Creation Offer, along with grants from the Countryside Stewardship and the Woodland Trust.

This funding has been welcomed by farmers, who whilst understanding the need for tree planting, have also raised concerns about the investment needed to fund saplings and that planting could encroach on land set aside for food production.

Sophie Throup, Head of Agriculture at Morrisons, said:- "As British farming's biggest customer, we have a responsibility to help our farmers overcome the challenges of working more sustainably. Many farmers, while recognising the value of trees in their landscape, are worried that tree planting initiatives will mean that valuable land is taken from food production - even when funded by the Government. We want to take this worry away and help farmers identify what trees work for them on their farm, in the right places and for the right reasons."

Morrisons Tree Advisors will offer expert advice to farmers on a case by case basis and will work with farmers to create individual woodland planting and management plans. They will identify which trees are best in which place, how tree planting can complement farming business activity and what environmental benefit they will bring. They will also advise how to unlock Government and grant funding to finance the planting of trees, as well as how to secure income from their projects.