More acts and events added to LIMF line up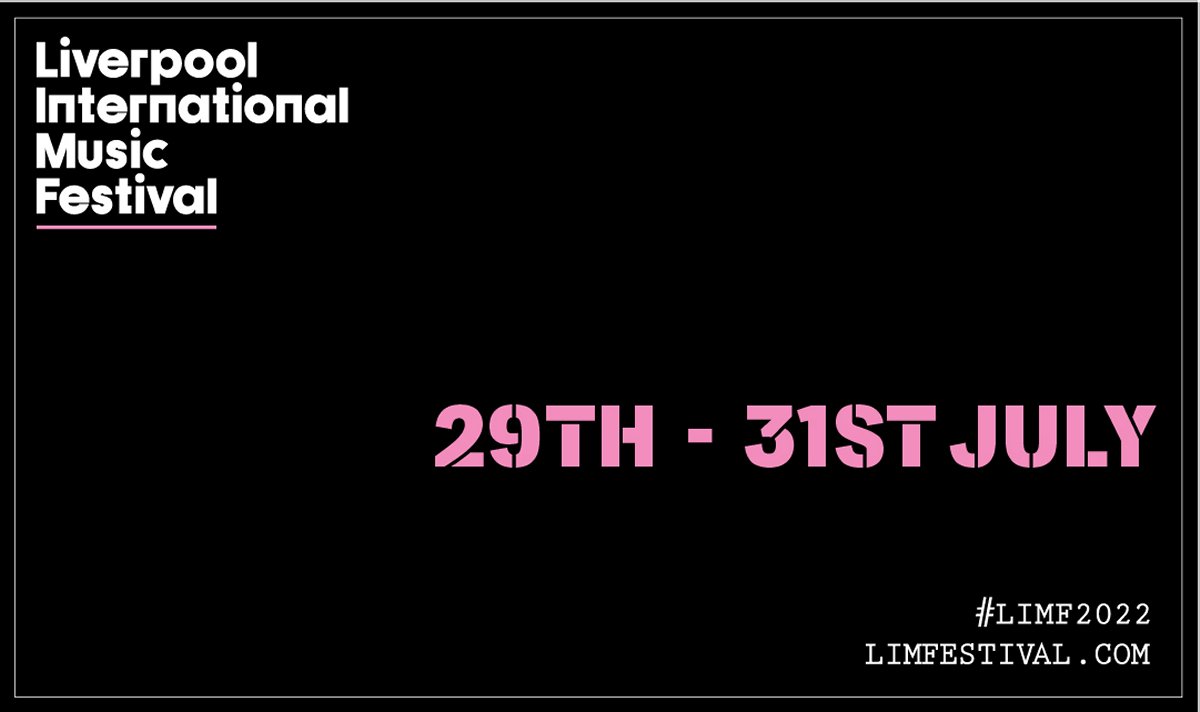 THE already packed Liverpool International Music Festival (LIMF) programme has expanded with more than 60 acts added to the line up. Taking place from Friday, 29 July to Sunday, 31 July 2022, the festival has a new look for 2022 as it becomes a multi venue, City Centre event with the aim of boosting Liverpool's music sector which has suffered as a result of the Covid19 Pandemic.

Tickets are already on sale for artists such as UB40 ft Ali Campbell, De La Soul and Heather Small, with 2 of the gigs; The Zutons and Girls Don't Sync; already sold out.

Organisers have now announced there is even more to enjoy including:- a Return to the Timepiece event which is a celebration of the legendary 70s Liverpool soul and R&B nightclub by equally as legendary DJ Les Spaine, and American rock band We Are Scientists will perform at Arts Club Liverpool.

With an emphasis on making music as accessible as possible, many of the new LIMF additions are completely FREE. These include:-

A set at The Merchant with DJ Greg Wilson who is regarded as1 of the most important figures on the UK dance scene.

A special nod to the impact of the festival's very own talent development programme with LIMF Academy Presents… which will see the Academy talent showcased at the Kazimier Stockroom across the weekend. Expect performances from the current cohort and some alumni making special appearances including:- Jalen Ngonda, IAmKyami, Amber Jay, Ni Maxine and many more...

Still Do The Right Thing - LIMF partners with BOLD and Liverpool John Moores University to delve into the relationship between music, art, fashion and activism using Spike Lee's Do The Right Thing as the stimulus. Creative responses will be exhibited and panel discussions will take place on the Saturday. The Sunday will see the live element of the programme with performances at District by hip-hop duo Children of Zeus, Grammy-winning jazz duo Blue Lab Beats and emerging reggae soul artist, Aleighcia Scott among others.

Black Nights Trail - A tour around Liverpool 8 to explore and discover why most locals from the African Diaspora chose to party closer to home on their weekends back in the day, and the role these clubs had on the local community and the wider Liverpool music scene. It is led by poet, author, musician and presenter Curtis Watt.

DJ sets at the Bombed Out Church in the afternoon and early evening on Sunday offer up diverse music genres for all tastes. It's hosted by Sisu which is dedicated to showcasing women and non-binary DJs and Keep It Cryptic who are the masters of secret dance parties. The musical programme with feature DJs from both crews.

Venues include:- the M&S Bank Arena, Liverpool Philharmonic Hall, the Bombed Out Church (St Luke's), Invisible Wind Factory, 24 Kitchen Street, District, Arts Club Liverpool, Camp and Furnace, The Merchant, Kazimier Stockroom, LJMU John Lennon Art and Design Building, Ettie's and Chapters of Us.

As well as programming gigs in venues, the LIMF team has also supported a number of promoters across the City to enable them to stage their own events as part of LIMF 2022, adding more to the offer for music lovers over the weekend. Some of these shows including:- EVOL presents…We Are Scientists plus support at Arts Club Liverpool, and A Jazz Happening courtesy of The Wombat at Etties.

For full details of the line up to date, and to benefit from Early Bird tickets, head to:- LIMFestival.com. Ticket prices will vary per venue, with prices starting from just £5 to £35 plus booking fee. Some events will be free but tickets are still required for many of them.

Liverpool's Cabinet Member for Culture and Visitor Economy, Councillor Harry Doyle, said:- "Music lovers are really spoilt for choice with the LIMF line-up! There is so much going on across1 weekend and I'm delighted to see that there are so many free events. The ethos of LIMF has always been to make live music as accessible as possible and ticket prices are always kept low as a result. Despite being a venue based event this year, we are sticking to that ethos and at the same time we are making sure that we are driving much needed footfall to the music venues; large and small; which have been hit so hard by the Pandemic. It's going to be a great weekend and with 2 of the events already a sell out, I urge people to get their tickets as soon as possible."

LIMF Curator, Yaw Owusu, said:- "Programming LIMF has been really rewarding this year and we've had great support from our music venues who welcome the economic boost they will receive as a result of being part of team LIMF. It's also been great to support music promoters in the City with a dedicated fund to help them stage events under the LIMF banner; it feels like we are making a conscious and concerted effort to pump some renewed energy back into our music eco-system. As always, it's a diverse LIMF line up with so many music genres spotlighted across the 3 days, so there really is something for everyone. I'm really proud of how this year has shaped up and it's great to be bringing live music back to the City again on such an impressive scale."

Ni Maxine, from The Wombat which is partnering with LIMF to deliver the A Jazz Happening event, said:- "For so long, we have wanted to create a space in Liverpool for artists in the jazz space to gather and collaborate and be paid fairly for their contributions and this wouldn't be possible without the generous support of Liverpool International Music Festival. We are looking forward to being able to contribute to the wonderful offer of LIMF 2022!"

To see the full LIMF line up and for ticket information please visit:- LIMFestival.Com.
---
People share memories of The Grand in Southport as historic venue prepares to reopen

THE Grand in Southport is opening its doors this summer after a stunning £3million transformation; and people have been sharing their memories about this landmark building.

The beautiful early 20th Century Listed venue is looking forward to celebrating its 100th Anniversary next year as builders put the finishing touches to its new look.

The redevelopment is being led by Mikhail Hotel and Leisure Group (MHALG), 1 of Southport's most significant investors.

The site will consist of 4 high end bars and a brasserie restaurant.1 of the bars will be set in an exquisite 250-seater function / wedding suite that will attract weddings and conferences. 2 of the bars will be stylish rooftop terrace bars.

Around 60 new jobs will be created, with people invited to apply via the Indeed.com website.

Mikhail Hotel and Leisure Group has already transformed the successful Bold Hotel, the Lord Street Hotel, the Lord Street Sports Bar and Punch Tarmey's Irish themed bar on Lord Street, while also operating the feature bar in the centre of Southport Market.

The firm is eager for people to share their memories of times spent either working in or enjoying days out in the building, which has served as a car showroom, as a cinema, and a casino.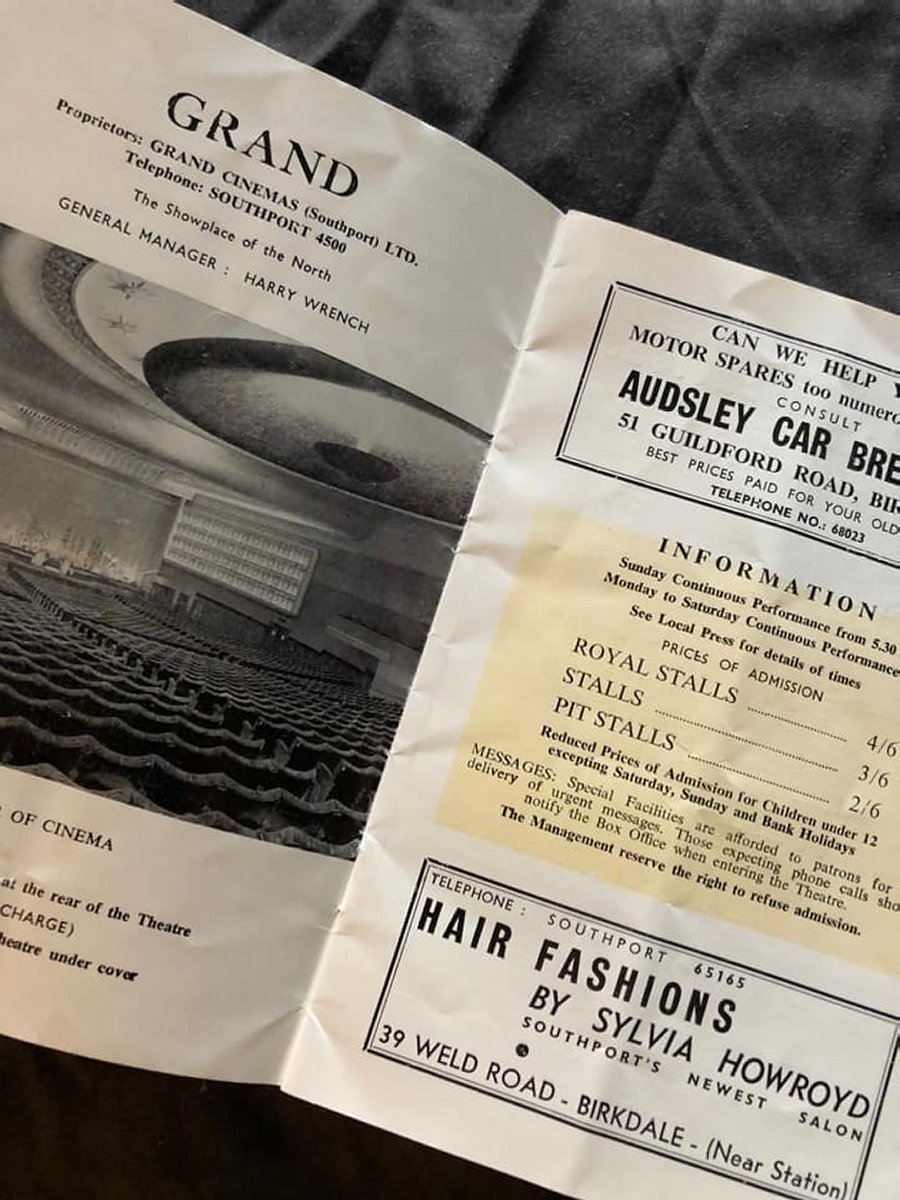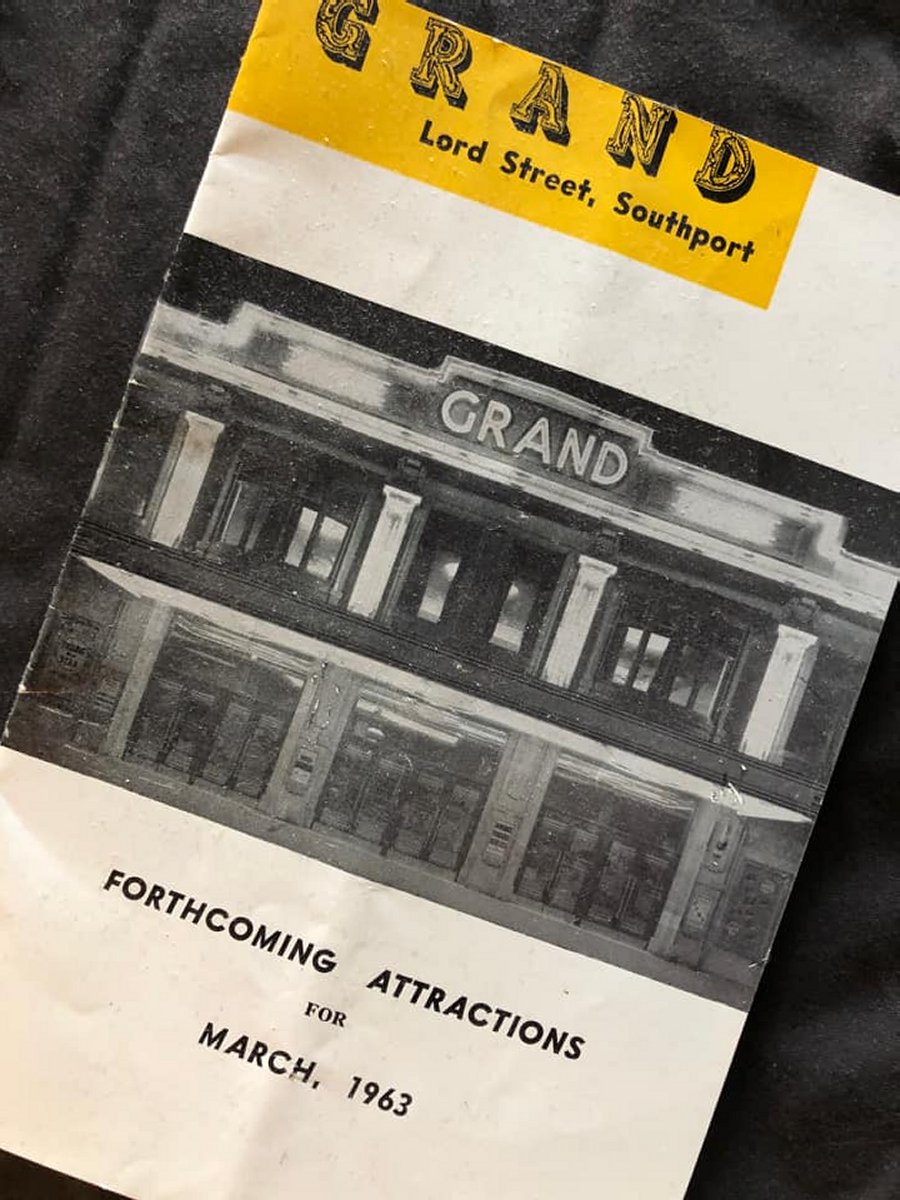 A spokesman for The Grand said:- "We would love to hear people telling us your:- 'Grand Tales'! We are incredibly excited to announce that The Grand will open in July. This wonderful building has stood proudly on Lord Street for almost 100 years and we're so proud to be bringing it back to its former glory. We'd love to hear your Grand Tales… Do you have special memories of a 1st date, a special event or maybe you worked at The Grand? If you have any interesting memorabilia then please email:- Eimear.McElroy@MHalg.Com. You can sign up for updates:- TheGrand.Co.UK."

The landmark site was erected in 1923 as a car showroom and garage designed by Richard Woodhead.

In 1938 it was re-purposed and largely rebuilt as:- 'The Grand Cinema,' designed by George Edward Tonge. It screened its final movies in 1966.

It later became a casino, most recently Genting Casino, before the firm relocated to a purpose built venue on the Promenade.

Local people have been sharing their memories of life at The Grand over the years.

Denise Roney said:- "When we were growing up The Grand was (to us) the most old fashioned of the cinemas, with its huge vast ceiling and vast space, always felt we had to behave ourselves more in there!?"

Patricia Yates said:- "The Grand was the 1st cinema I went to when I was6 years old! I went to see Mary Poppins!"

David Lund said:- "My 1st date with my wife of 55 years was here to see Laurence of Arabia some 57 years ago."

Phil Booth said:- "When I was 5 or 6 years old, my mother called in at the Grand1 lunchtime to see1 of the usherettes, who was a friend of hers. I was allowed to peer through the curtains at the back into the auditorium; my 1st ever sight of a cinema screen. The film showing (matinee) was South Pacific. I'd never seen anything so vivid and spectacular before."

Keith Lack said:- "I worked there from 1992. I have got an old poster from when it 1st opened as a casino and a few photos throughout the years."

Ian Butler said:- "Those were the days that if you liked the film there was nothing stopping you from staying in and watching it again without any cost."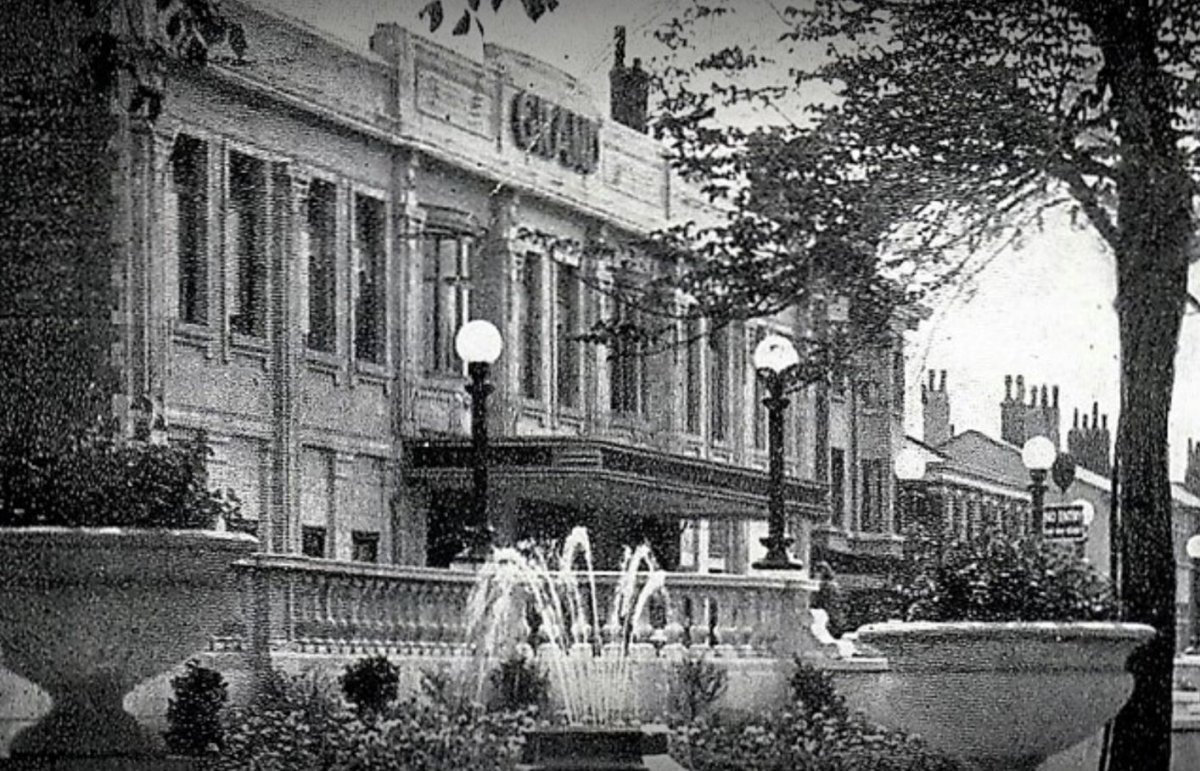 Marie McLoughlin said:- "I worked at the casino from 1969 to 1976. There were plenty of goings on then, but not for publication! We had the Ali / Frazier fight on a big screen in 1971. We casino staff worked until 2am and then the upstairs doors opened and together with an audience who had paid to get in we watched it on a big screen. It was an incredible night."

The opening of The Grand this summer represents Phase1 of Mikhail Hotel and Leisure's proposals for the site.

Andrew Mikhail, Chairman of Mikhail Hotel and Leisure Group said:- "I am thrilled to be able to create so many local jobs for the area with the regeneration of The Grand. The opening of this striking venue will attract both locals and tourists to enjoy a 5 star experience and we need a 5 star team in order to provide that experience. Those people that have visited other Mikhail Group venues will have experienced that high quality of service expected of our teams. I can't wait to bring The Grand back to life and the staff will become the beating heart of the venue."

The Grand is currently recruiting new members of staff. Please visit the Indeed.com website to apply.