Chinese New Year - Kung Hei Fat Choi...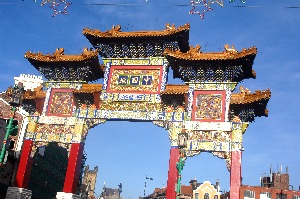 THIS is the year of the Golden Pig and it only comes around once in every 60 years. In Liverpool's
China Town, the Chinese New Year was marked with two days of celebrations. We popped on over on the Saturday, 16 February 2007 to see the Ti Chi and other pre-new year celebrations.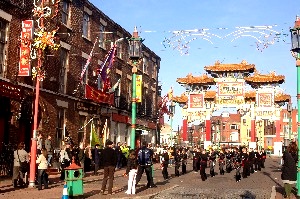 Later that night we headed on over to Southport to see that annual Lion Dance and celebrations, outside and inside the Grand Palace, on Neville St. Southport. The display of Kung Fu and the North and South Lion Dance was performed by Wirral based Tiger and Crane Kung Fu Academy.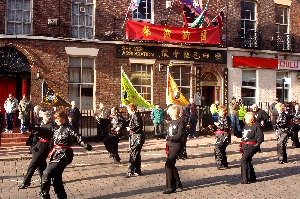 The next display in Southport will be held on 24 February 2007, outside this restaurant, some time around 9:00pm to 9:30pm.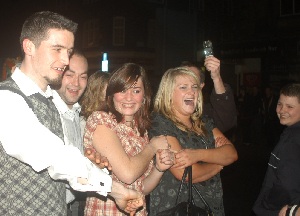 Page 1 of 3