Roberta @ Leo's Bar…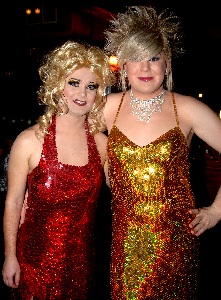 ON her holidays back in the UK, Roberta Lee has spent some time in her home town Southport. He/She could not resist putting on an evening to raise Cash for breast cancer at Leo's Bar on Nevill Street in Southport.
The night was hosted by "The Mighty Quinn" and compere and bar owner DJ Trevor Ford.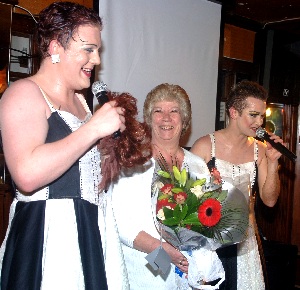 The night raised £200+ for the charity and despite a small problem with a drunken chap who unplugged the video camera for one song, all went very well. It was nice to see the show return to the home town that gave birth to this international act.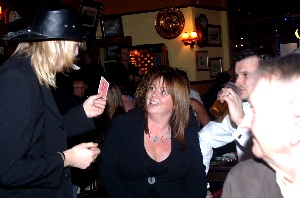 After the show guest and punters alike got treated to a buffet that was put on and then a disco into the night! Well done and glad to see Roberta back in town. If you missed it, she will be on for just two more shows before heading back aboard. The shows will be at the Railway Club, on Sussex Road in Southport and St. Tereaser's club.