The British Resorts Association - Search for a Star 2007 - North West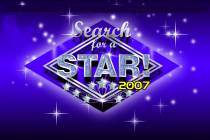 THIS is your chance to see tomorrow's stars today as they compete for the title of North West winner in this fantastic talent competition. Heats will run on 2 August 2007, 9 August 2007 and 16 August 2007 at the Southport Arts Centre, Lord Street. The venue will also host this years final on 6 September 2007. This year's entrants include singers, musicians and dancers and the both the heats and the final are bound to be highly entertaining evenings packed with talent.
Tickets are priced as just £6 for the heats and £11 for the final.
Buy your tickets for the HEATS
Buy your tickets for the FINAL
SARA @ THE LATIN LOUNGE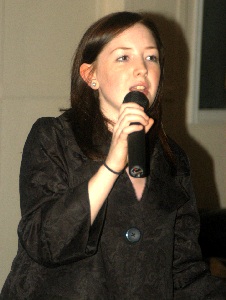 SARA Creeny, who is only 17, performed live to a packed out audience at Southport's Latin Lounge on Post Office Ave on Friday, 13 July 2007. She has been entertaining from a very early age and has been performing in Southport on many occasions. She has been a support act for McFly and has sung live on BBC Radio Lancaster. This was the first time she has ever sung in a venue like this, but she did not let the side down. Her fantastic vocal talent soon had the venue jumping and is now on the cards that she will perform again at the venue. Well done and good luck in the Search for a Star later this year.
Pirates, Eagles and Pumas seen all over Lancashire
NOT to worry though it's just the names of Volleyball teams getting ready to start the new season of the Lancashire Volleyball League. As the 2007/2008 season approaches teams from all over Lancashire are getting ready again for the weekly battles against each other. Maybe your thoughts of the sport are bikinis, beaches and balls and you would be half right, but in the autumn and winter months the sport moves indoors at venues across Lancashire. Teams are crying out for new players from beginners to experts and there is probably a club near you if you fancy giving it a go. It's a great way to get fit, improves balance and easily improves your cool rating. It's a game for young and old, men and women (its one of the few sports played mixed) and despite what you've heard tall and short. Training will be starting soon at any number of clubs near you and the league is looking for new players and new teams. For more information contact Lancashire Volleyball on lancsvb@blueyonder.co.uk. Who knows you just might like it!
Southport Rotary Dragon Boat Race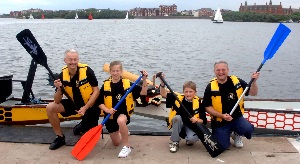 THE second Dragon Boat Race was held on the Marine Lake, on Sunday, 16 July, 2007, at the Waterside Lodge, (Southport Scout head quarters).

It is hoped that this event will become an annual event to raise cash for local charities. Compere for the day was the well-known Southport Charity Fundraiser of SCR, Mike Swift…..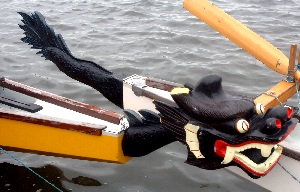 The event also featured a massive balloon race, with hundreds of balloons being released into the overcast skies. Well done to all who entered the event and to Southport Rotary who organized it.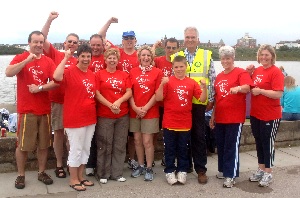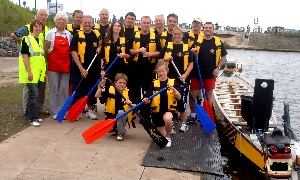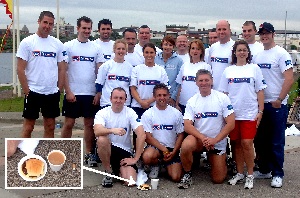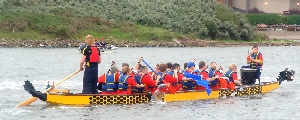 Page 1 of 5