Fireworks display feel good factor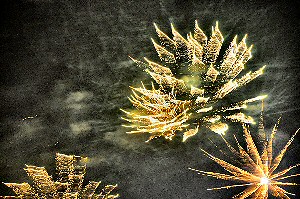 AS we head towards the close of the city's Year of Health and Wellbeing, the annual firework night extravaganza will make sure Liverpool's themed year goes out with a bang.

Three of the city's major parks will be lit up and the visual feast will be accompanied by a specially produced soundtrack.

Uplifting songs will play throughout the event including James Brown – I Feel Good, The Black Eyed Peas – I Gotta Feeling, Queen – Don't Stop Me Now and Muse – Feeling Good.

The displays will take place in Sefton, Newsham and Walton Hall Parks with the fun starting at 7.30pm.

Liverpool City Council's cabinet member for culture and tourism, Councillor Wendy Simon, said:- "Every year thousands of people enjoy this free event which lights up the Liverpool sky. I think people will enjoy the festivities even more this year thanks to the inspiring soundtrack which will add to the fantastic atmosphere. It will also give residents and visitors the chance to see the new-look Sefton Park now that the multi-million pound revamp has been completed – which is great news for the whole city."

Event organisers are asking everyone who comes along to enjoy the celebrations to wrap up warm and wear appropriate footwear.

Thousands of people take part in this highly acclaimed event every year – which has been named as one of the top ten fireworks displays in the UK.

Due to the number of people enjoying the popular displays, visitors are advised to travel on foot or use public transport where possible.
For more information call Traveline on:- 0871 200 22 33 or visit:- merseytravel.gov.uk.

Visitors are also asked not to bring their own fireworks.
NSPCC's LIVERPOOL CAROLS BY CANDLELIGHT CONCERT 2010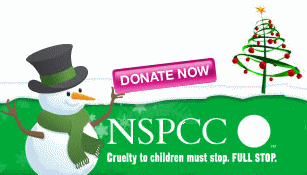 CHRISTMAS is nearly here and its never to early to think about how your going to celebrate over the festive season. Why not enjoy the magic of Christmas this year by attending the NSPCC's annual Carol's By Candlelight concert, in aid of the charity's Safe Place Appeal in Merseyside.

The special concert on Tuesday, 14 December 2010, will be held at Liverpool Anglican Cathedral and will see performances by the Wirral Schools Concert Band, The Liverpool Children's Signing Choir and the Choristers of Liverpool Metropolitan Cathedral. It will feature carols, traditional music and singing in the beautiful candlelit setting of the cathedral. Doors open at 7pm and the performance starts at 7.30pm.

Tickets for Carols by Candlelight, are £8 for adults, concessions £5 and accompanied children under 16 are free. They are available by calling:- 0161 628 1209, or 07971291 323 or by emailing:- hgazzola@nspcc.org.uk.

The event, now in it's fourth year, is once again being sponsored by Home Bargains and it is the perfect opportunity for family, groups of friends, or work colleagues to get together and enjoy the true spirit of Christmas.

Helen Gazzola, NSPCC fundraising manager for Liverpool said:- "Christmas is a time of great hope and anticipation for many children and their families, but we mustn't forget that this time of year can also be the most difficult time of the year for some children. Over the Christmas period last year, ChildLine's Liverpool base counselled 83 children who were in danger or distress and had nowhere else to turn. Your support at Carols by Candlelight will help the NSPCC deliver its national services, like ChildLine, and will make a huge difference for thousands of vulnerable children who so desperately need our support."

The evening will raise money for Liverpool's Safe Place Appeal which funds the NSPCC's Hargreaves Centre in the City. Opened in June 2007, the Hargreaves Centre offers help and support to the most vulnerable children in our community. As well as offering services to children and young people living with abuse, domestic violence and alcohol and substance abuse within their families, the building also houses Liverpool's first ChildLine base.

For more information about other forthcoming events or if you would like to support the NSPCC locally please contact:- 0161 628 1209 or log on to:- nspcc.org.uk.