Former Northern Rail Manager Receives MBE In New Year's Honours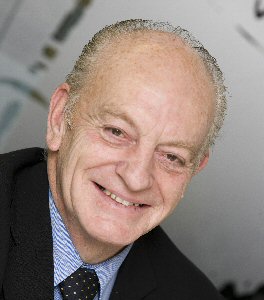 A former Northern Rail manager, who dedicated 50 years to the railway industry, has received an MBE in the Queen's New Year's Honours List.

Phil Thickett, 65 of Darlington, who was recognised for 'services to the railway industry', recently retired from his position as Area Operations Manager at Northern, but still works for the rail operator as a consultant.

Phil was nominated by Northern thanks to his overwhelming commitment to the railway industry and his willingness to help and support others, both inside and outside the company. Phil has mentored many school children, on a voluntary basis, to introduce them to the world of work, has supported countless projects and charity events, including those outside of his area.

Ian Bevan, Managing Director of Northern Rail, comments:- "We are incredibly proud of Phil and delighted he has received this fantastic honour. He has helped develop so many of or employees, in both their daily duties and further education aspirations and is a true ambassador for Northern and the rail industry. Phil's kind and unassuming nature has a positive effect on everyone he comes into contact with and makes him a pleasure to work alongside."

Phil began his career as an apprentice in 1961 and worked his way up the career ladder to Northern's Area Operations Manager, where he managed more than 700 staff and more than 1,200 trains every day across Yorkshire and Lincolnshire, until his retirement last May.

Phil comments:- "I couldn't believe it when I was told the news about the MBE. I have seen many changes to the railway industry over the last 50 years and for me it was about embracing those changes and providing a service for thousands of people every day."

Crosby Coastguard Rescue Officer Gets MBE
THE Station has been hit with a lot of bad news in 2011, but for Paul Kelly, the end of 2011 was to hold a surprise. He was one of just three from the HMRC who had been selected to receive an award in the Queen's New Year's Honours List. All three have received their awards for their contribution to Maritime Safety. The other two were Mark Rodaway, the Rescue Coordinator Centre Manager at Portland Coastguard, who has been awarded the OBE and Wendy Wood from the MCA headquarters in Southampton who has been awarded the MBE. Local Coastguard Rescue Officer, Paul Kelly, was awarded the MBE for his work as a volunteer, with over 14 years with the Crosby Team.
Sir Alan Massey, Chief Executive of the Maritime and Coastguard Agency, said that:- "I am absolutely delighted that once again the dedication and complete professionalism of staff within the Agency have been recognised by the awards to Mark, Wendy and Paul. Absolutely well deserved and many congratulations."
Paul said that:- "I feel very proud and privileged that my service to Her Majesty's Coastguard has been recognised in this way. None of my achievements would have been possible without the team I serve with and of which I am proud to be a part."
Join our webinar on the 'Data & Information to Support Commissioners in their Health Needs Assessment'
THE NHS, on Tuesday, 17 January 2012. are asking people to join them for a webinar called:- 'Data & Information to Support Commissioners in their Health Needs Assessment' which will take place online from 12.00pm to 13.30pm GMT.
The idea is to help people with diabetes to understand which tools and resources are available to support their health needs assessment; where to find them and how they can help.
The audience will be made up of PCT Commissioners, Clinical Commissioning Groups, Public Health and Local Authority (JSNA leads) and the chair will be Trudi Akroyd. The webinar will be presented by Lorraine Oldridge, Assistant Director, Diabetes Health Intelligence (YHPHO) NDIS Transition Lead.
To register you must complete an online form to take part in this new and exciting interactive feature of the NHS Diabetes website. To register please use this link.

If you are successful, you will receive an email prior to the webinar with log in details and instructions. If you have any queries you can email them via:- enquiries@diabetes.nhs.uk for more information.