A chance to learn about Port Health
THE Mersey Port Health Authority has jurisdiction for the Port of Liverpool, John Lennon International Airport, extensive areas of the River Mersey estuary and Northwest coastline. It provides safeguards for human and animal health against the introduction of disease from outside the United Kingdom and European Union.

The Authority is holding a public awareness day on Tuesday, 17 January 2011, to enable local businesses and representatives of the shipping community, as well as members of the public, to obtain a greater insight into the nature of the work.

Visitors can meet members of staff, view presentations on the Authority's work and hear about the wide range of enforcement activities.

"A lot of people may be aware that there is a Mersey Port Health Authority but do not know the extent of the statutory responsibilities, this event will provide visitors with the chance to find out more about the enforcement work and the activities of the Authority." said Mercola Douglas, Chief Port Health Officer.

The Authority is responsible for applying a range of International, and UK Legislation aboard ships and aircraft and their cargoes, crews and passengers.

It is statutorily responsible for enforcing:-

► Imported food checks at the Border Inspection Post at Royal Seaforth Container Terminal

► International Health Regulations; e.g. infection disease control on ships and aircraft

► International Catering Waste enforcement

► Water samples on vessels, aircraft and at port facilities

► Food Hygiene Requirements

► Pollution Control

► Smoke-free Regulations

The public awareness day is on 17 January 2012 from 10am to 2pm at Mersey Port Health Authority, Trident House, 105 Derby Road, Liverpool L20 8LZ.
Dodgy consumer credit websites face EU clamp down
HELP is on the way from the EU for families who often wonder why a personal loan, credit card or auto finance offered online has turned out to be much more expensive than expected.

An EU-wide investigation into more than 500 websites offering consumer credit has found that 70% (393) of sites lack at least some of the legally required information to help consumers make an informed decision. In the UK, 38 out of 47 (80%) checked websites revealed irregularities which will now be investigated further by UK Office of Fair Trading.

Commenting after the publication of the initial findings of the 2011 EU Consumer Credit investigation, Southport Liberal Democrat MEP Chris Davies, said:- "Families who are struggling to make ends meet and trying to manage their credit should have easy access to the information they need to make good decisions about finance. Finding out how much credit really costs is often complicated and misleading and websites offering consumer credit online must contain correct and complete information on the actual terms and conditions. This is a good example of 27 countries working together in one EU to make and enforce rules that were introduced to help consumers understand and compare credit offers. It is shocking that around 80% of websites checked in the UK do not fully comply with EU consumer credit rules and either do not include the standard information required in their advertisements, such as the annual percentage rate of charge (APR), omit key information on the offer or do not explain fully the actual costs of undertaking a credit agreement. The UK authorities should follow up this report as quickly as possible and ensure that in future standard information on consumer credit will be made fully available on all UK websites."

National enforcement authorities should report back to the European Commission by autumn 2012.
Are you currently working in, or considering expanding into China?
LIVERPOOL Vision are keen to understand the views of local businesses that are working in, or hoping to expand into China. "We invite you to take part in a short online business survey which will help to shape and inform future initiatives as well as evaluating current business support in this area. The survey will take approximately 10 minutes to complete and, should you wish, your responses will be kept anonymous. There are no right or wrong answers; it is your opinion that we are interested in so feel free to answer as honestly as possible." said Liverpool Vision. Please click here to start the survey.
Leech Welcomes Select Committee Report to reduce Car Insurance premiums
THE Withington MP and Transport Select Committee member John Leech MP has welcomed his Committee's report into reducing Car Insurance premiums. John Leech said that:- "Insurance companies need to be fairer and more transparent. I want a logical system and an end the postcode lottery and premium inflation that affects almost everyone who has a car in South Manchester. I urge the Government to implement the recommendations in this report as soon as possible." Do our readers agree? Let us know by emailing us to news24@southportreporter.com.

Big Country to play classic debut album live for 30th Anniversary Tour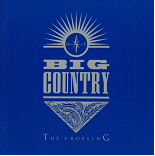 BIG Country, who formed in November 1981, will kick-off their 30th anniversary celebrations by performing their classic 1983 debut album The Crossing live in its entirety during a thirteen-date tour of the UK in February 2012.

An international best seller, The Crossing sold over 2 million copies in the UK, spawning 2 Top Ten hits and spending 84 consecutive weeks on the Music Week album chart. Scheduled for release on February 6th 2012, the deluxe edition of the album will come with a wealth of previously unreleased demos and mixes, available on 2CD, double-vinyl and digital download formats.

In announcing the 'Crossing The Country Tour', bassist Tony Butler says:- "It's typical to write an album and only play a few songs from it, so to get the opportunity to play an entire album is very cool. This tour will give us the chance to play songs never performed before alongside the well-known ones, songs that were written but didn't make it on to the album, and the associated 'b side' material. We can't wait."

Big Country, who on 19 November 2011 received the inaugural 'Pride of Scotland Award' at the annual Nordoff Robbins Tartan Clef event held in Glasgow, reformed with The Alarm's Mike Peters on lead vocal duties in place of the late Stuart Adamson, who passed away in 2001, for two sold-out UK tours and main stage festival appearances including The Isle of Wight Festival, T in The Park, Oxegen and V Festival during 2011. In addition, Big Country re-united with The Crossing's producer Steve Lillywhite to release their first single in 12 years, 'Another Country'.

The Crossing tour will also precede the release of a new studio album, scheduled for release in autumn 2012. Big Country's 'Crossing The Country Tour' dates in the UK are as follows:-

► 3 Feb. Academy, Manchester.
► 4 Feb. O2 Academy, Liverpool. ---
► 6 Feb. Barrowland, Glasgow.
► 7 Feb. Alhambra, Dunfermline.
► 8 Feb. O2 Academy, Newcastle.
► 9 Feb. O2 Academy, Leeds.
► 11 Feb. O2 Shepherds Bush Empire, London.
► 12 Feb. Hexagon, Reading.
► 13 Feb. UEA, Norwich.
► 15 Feb. O2 Academy, Bristol.
► 16 Feb. Rock City, Nottingham.
► 17 Feb. O2 Academy, Birmingham.
► 18 Feb. O2 Academy, Sheffield.

Tickets are on sale now from:- gigsandtours.com.
Best Seller Joana Trollope to visit Formby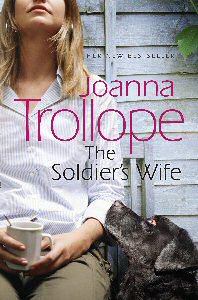 IF you like a good read in bed on a Sunday morning, well we have good news for you!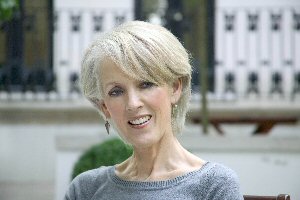 The Sunday Times Number 1 Bestseller Joanna Trollope will be in Formby for Valentines Day, at Formby Books, within Derbyshires, on Chapel Lane, Formby. She will be signing her new book called:- "The Soldiers Wife".
You will be able to buy it from Saturday, 14 January 2011 on or Mersey Reporter Shop section, but you can also call in to get a copy at Formby Books.
Public welcome at Trust board meeting
THE Southport and Ormskirk Hospital NHS Trust will hold its next board meeting on Wednesday, 25 January 2012, at 1.30pm. They are reminding people that the meeting is to be held in the Board Room in the Corporate Management Office, at Southport and Formby District General Hospital. Members of the public are welcome to attend as observers. Anyone wishing to attend with a special requirement should contact the Trust in advance, via phone, on:- 01704 704714.