NSPCC launches its HACK walking challenges to raise funds for children
Photograph by Ben Craven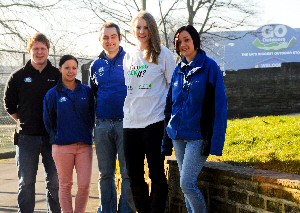 SUMMER 2013 may still seem like a little way off at the moment, but it's not too early to start to think about pulling on your walking boots for a good cause. The NSPCC is launching its annual walking challenges, HACK (Hike Against Cruelty to Kids) in 4 locations across the country and is calling on people in Merseyside to take part.

The series of HACK challenge walks in 2013, range between 5 and 22 miles, and take place in some of the most beautiful locations in the UK including the Mournes Mountains in Northern Ireland, a City walking challenge through the streets of
London, plus challenge walks of varying lengths in Yorkshire and Devon.

New for this year, the HACK challenges will be delivered in partnership with outdoors retailer, GO Outdoors.

NSPCC community fundraising manager, Helen Verity said:- "We are delighted to be working with GO Outdoors for the 2013 HACK challenges. With the support from their customers and staff, even more walkers can join in the fun, which will hopefully mean we'll be able to raise even more money for children and families across the region. Training for the HACK is a great way to start a keep fit campaign and taking part is an amazing challenge and experience. The HACK will be a fabulous day out in the great outdoors and a valuable opportunity to help the NSPCC raise money to support its projects and services across the UK, so why not think about taking part as a group of friends or maybe enter a corporate team."

Russel Bennett, head of marketing from GO Outdoors, said of the partnership with the NSPCC:- "The new charity partnership with the NSPCC is very important to us and we are proud to be supporting and taking part in the NSPCC's series of HACK events this year. We are hoping that lots of our customers and staff will be inspired to take part in a HACK event, so we can help raise even more money, so together we can help support vital services for children and families across the country."

For further details about all the HACKs taking place in 2013 and to register online, please visit:- nspcc.org.uk/hack.
WANTED APPEAL BY POLICE ZACH GRAHAM - EDGE HILL/KENSINGTON, LIVERPOOL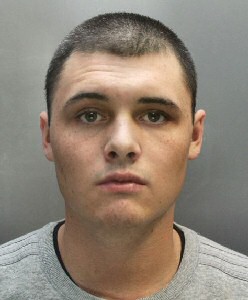 A convicted car thief is again wanted by the Police for breaching the conditions for his release from prison. Zach Graham was released on Christmas Eve, after serving half of a 13 month prison sentence for aggravated vehicle taking. Graham, aged 19, from Edge Hill, was arrested for being a passenger in a car stolen during a burglary in Crosby last June. He is wanted on recall to prison for breaching his licence condions on April 9 by failing to attend probation appointments and other breaches. Graham is known to frequent the Edge Hill, Kensington, Birkenhead and Wallasey areas and anyone who has seen him or knows where he is asked to call Garston Police Station on:- 0151 777 1162 or leave information anonymously with Crimestoppers on:- 0800 555 111.

STATEMENT FOLLOWING SENTENCING OF MICHAEL TAYLOR
FOLLOWING on from the sentencing of Michael Taylor, of Latimer Street, Vauxhall, for 15 offences, of fraud, on Wednesday, 8 May 2013, Detective Sergeant Jed Ferguson, has sent out a warning to members of the public. He explained:- "Michael Taylor was charged with fraudulently using debit/credit cards he had obtained through deception from his cab customers and has been sentenced to 8 months. We have been made aware of a number of similar instances were passengers of a black Hackney cab have had their bank card swapped with another persons bank card and the card has then been used to withdraw money. The incidents generally involve victims who have consumed a lot of alcohol and when they have got in the taxi they have asked to stop at a cash machine, or paid by card in the taxi. When the victims stop at the cash machine the taxi driver accompanies them to the cashpoint and puts the card in on their behalf and withdraws the cash, the card is then given back to the victim, and generally it is only the next day that they discover they have actually been given a card belonging to another person. Other frauds have taken place through the use of a chip and pin machine in the cab, the victim hands over the card to taxi driver and puts the pin in the machine and again when the card is given back it is not the card belonging to that person. We don't believe that this practice is widespread and is probably down to a handful of individuals and we are determined to find them. We are working closely with the local authority's taxi licensing sections and the cab firms themselves to try and identify the individuals responsible. Anyone with information should contact St Anne Street CID 0n 0151 777 4065, or Crimestoppers on 0800 555 111."

Officers are also issuing the following crime prevention tips to protect your debit/credit cards and keep your cash safe:-

► Be aware of your surroundings and look for any suspicious persons or activity near the ATM machine.

► If you see anything that looks suspicious, go to another machine or return later.

► Shield Your Transaction

► Use your body or hand, or an object, to shield the ATM keyboard when you enter your PIN.

► Do not give anyone (including the taxi driver) else the opportunity to see the number you are entering.

► If anyone attempts to distract you, secure your card and cash before dealing with them.

► If you have handed your debit / credit card to the driver at any point, ensure that the card returned to you is your own
debit card.

► Put your cash away immediately. Do not display, or count it, at the machine. You can always count it later.

Using an ATM at late at night

► If you are on a night out ensure you use ATM machines early on in the evening and, if possible, take someone with youNever go to an ATM with someone you don't know.

► Pace yourself - getting blind drunk puts you at risk - instead, have a soft drink in-between alcoholic drinks.

Taxis

► If possible pre-book your cab and leave with your friends - whether you are using a private hire or hackney cab always check the driver's ID and licence is visible inside the taxi.

► Make sure someone at home knows you are on your way and which firm is driving you.

► Have money to pay for your fare before getting in a taxi. Using ATMs late at night, particularly after you have been drinking, can put you at risk.

► Do not leave any valuables with the driver at anytime as a surety for any owed fares, especially mobile phones.

Morning after the night before

► If you find any of your items, such as mobile phone, wallet, purse, bank cards, missing after a night out please contact the Police immediately.

► If the items turn up you can always let the Police know.

► In certain circumstances bank cards can be switched resulting in the owner placing the wrong card in their purse or wallet, taking them home and not realising their card is missing until the next day.

► If this has happened to you and you find yourself in possession of someone else's card, please contact the Police immediately.

► Trust your instincts - if it feels wrong it probably is so get out of the situation as quickly as possible and call:- 999 if you feel at risk or threatened.