Top fashion expert hosts finale extravaganza to find Wirral's brightest new talent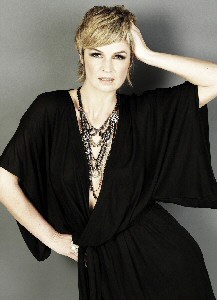 A top fashion expert whose modelling career included hosting at a party for George Clooney will be on hand at a finale extravaganza to find the Wirral's brightest new talent. For the last few weeks, The Grange and Pyramids Shopping Centre has teamed up with local model and casting agency Frame for Model Mania – a search to find the most talented, fashionable and charismatic people in the area. Winners in three categories – male, female and kids – will be picked by a team of judges at the free fashion and dance flash mob spectacle at the Birkenhead shopping centre on Saturday, 11 May 2013, from a shortlist of entrants chosen via a public vote. The series of fashion shows are being co-hosted on the day by Sally Mansell, owner of The Fashion Show Company, whose international career has seen her rub shoulders with Hollywood A-listers such as George Clooney and Mark Wahlberg and work for prestigious clients such as Mercedes and Aston Martin. Also there to entertain the shoppers and announce the winners of Model Mania following the final fashion show of the day will be compère and popular Radio City DJ Pete Price. Sally, a mum of 2, 48, who has more than 30 years experience in the fashion industry as a model, stylist and presenter, said:- "We will transform The Grange and Pyramids Shopping Centre into a giant catwalk. It is going to be a high energy, entertaining, family friendly show and there will be fashion on offer for all ages and sizes. It is a really good chance for shoppers to also gain fashion advice and they are more than welcome to approach me and ask about styles and shapes which suit them. The great thing is that everything which the shoppers see on the day will be available in the shopping centre so they can literally go off and recreate the on-trend outfits which I will have hand-selected from the stores at The Grange and Pyramids before the event."
There will be 5 high impact dance and fashion shows on the hour from 11 am at the event on Saturday, 11 May 2013 and there will be offers and discounts for shoppers to take advantage of on the day. The final show at 3pm, will feature the winners of Model Mania and at the end of each hourly show, there will be the chance for shoppers to win gift cards for retailers at the shopping centre. Derek Millar, Commercial Director for The Grange and Pyramids Shopping Centre, said:- "We are very excited about the finals of Model Mania and myself and the co-owners of Frame, Louisa Houghton and Laura Seymour, will be on hand to judge the winners. To be also joined on the day by a top fashion model and stylist and a top radio DJ means it is set to be an exciting, entertaining, family-friendly and free event. The high-energy fashion shows will be the perfect way for us to finale this fantastic search for the best of Wirral's talent and if you like fashion and care about the latest trends for summer, then you won't be disappointed. It is a fantastic opportunity to get some free fashion advice from one of the best stylists in the country and be there to see who we pick as the new faces of The Grange and Pyramids Shopping Centre."
The winners of Model Mania will become faces for the busy shopping centre, taking part in fashion shows and events at The Grange and Pyramids whenever the opportunities arise. They will also scoop a year's free membership of Frame which will help support and advise on a new career which could involve modelling and extra work in both television and film. An image portfolio organised by Frame and hundreds of pounds worth of prizes from retailers at the centre will also be part of the terrific haul of prizes. For more information go to:- grangeandpyramids.co.uk.

RABBIT WORKSHOPS RAISE AWARENESS AT PETS AT HOME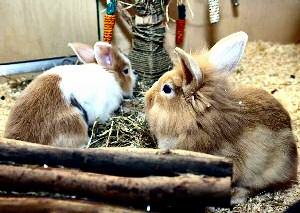 TO coincide with Rabbit Awareness Week, 4 May to 12 May 201, Merseyside Pets at Home stores are holding a series of free workshops on how to care for rabbits responsibly.

Rabbit Awareness Week (RAW) is an annual event, where rabbit experts, such as vets, pet retailers, welfare charities and manufacturers, work together to raise awareness of rabbit care and welfare.

This year's RAW highlights the importance of hay in a rabbit's diet and the associated risks of feeding rabbits a muesli diet, which can lead to them suffering from dental and digestive problems.

To support the event, Merseyside Pets at Home stores are holding workshops at 12pm on Saturday, 4 May 2013 and Sunday, 5 May 2013 and Saturday, 11 and Sunday, 12 May 2013.

The highly trained store team will be on hand to provide information and advice on how to keep pet rabbits healthy and happy.

A spokesperson at Pets at Home explains:- "Rabbits make rewarding pets for adults and supervised older children. They are highly intelligent, social, interactive, and fun creatures with very individual and distinct personalities. Rabbits often live to more than ten years old, so having a rabbit as a pet is a long-term commitment. Our RAW workshops this year will focus on diet, as getting this right is vital to ensure your rabbit is happy and healthy."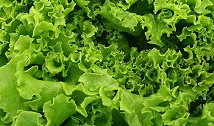 Pets at Home stores in Bromborough, Aintree, Speke and Southport have recently stopped selling rabbit muesli as a result of ground-breaking new industry research conducted by The University of Edinburgh and Burgess Pet Care, which has shown that rabbits fed on a muesli diet are more likely to suffer from dental and digestive problems.

A Pets at Home spokesperson continues:- "We want to raise awareness of the importance of giving your rabbit the right diet to keep its teeth and digestive system healthy, that's why we're urging owners to feed their rabbits a diet of mainly hay and/or grass, with some leafy greens. A small, measured ration of good quality pellets/nuggets can also be fed each day. We advise making hay the biggest part of a rabbit's diet, at least 80% of their daily intake, with fresh leafy greens and nuggets making up the remaining 20%. Fresh water should also be available at all times. However, any changes to your rabbit's diet should be done gradually so as not to cause digestive upset, ideally over a 2 week period."

The store is currently phasing out rabbit muesli to allow customers the 14 days needed to make the transition onto nuggets.

For more advice or information please speak to one of Pets at Home's trained in-store colleagues and ask to see the leaflet 'Muesli and your rabbit's diet'. Further research is available at:- rabbitawarenessweek.co.uk.