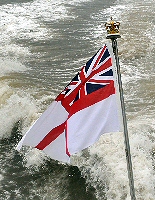 70th Anniversary of the Battle of the Atlantic - Fleet Arrive in the River Mersey
Photographs by Patrick Trollope.
VampHire.com
THE international fleet has started to arrive ahead of the 4 day event on the River Mersey to mark the 70th Anniversary of the Battle of the Atlantic, that was fought during the 2nd World War. Vessels from the Royal Navy joined up with a naval ship from Germany, on the morning of 23 May 2013, in the Mersey Estuary. They all manoeuvred up the river up the river to their display points. Despite the bitter cold and hail, and rain showers, the crews where all in good spirit and told us that they are looking forward to the visit. More vessels are due to join them on Friday.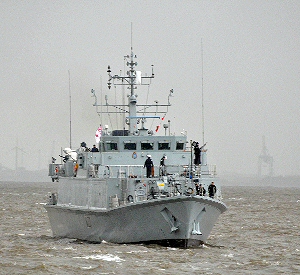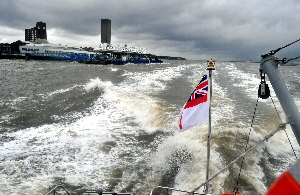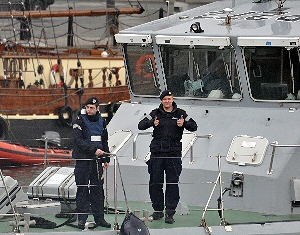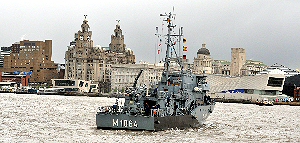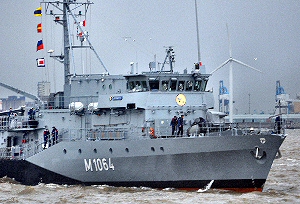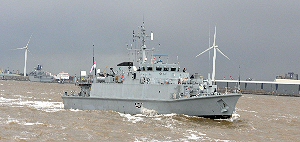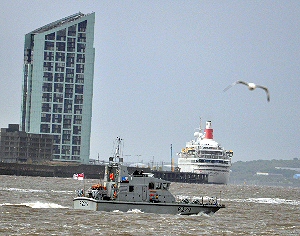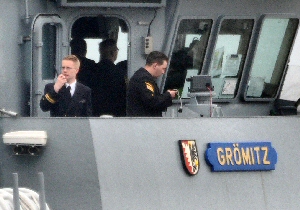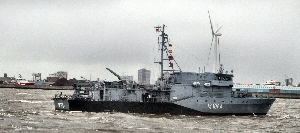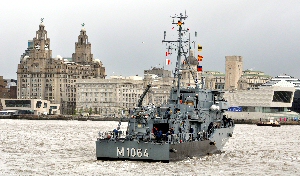 PAGE 1 OF 5
We hope you liked the photos, but please, don't copy them. Click on here to find out how you can get you copy of these photos.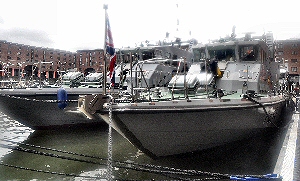 The highlights include:-
Saturday, 25 May 2013
At 11.30am veterans and their families are invited to gather at the Cunard Building, where a procession led by Chinese lion dancers, Indian drummers and troops from the Polish community (representing the nationalities which made up crew on merchant and royal navy vessels) will head to the Merchant Navy memorial on the Pier Head for a poignant wreath-laying ceremony.

Just after 1.30pm a Spitfire and Hurricane aircraft will fly over the waterfront in a Battle of Britain memorial flight. (Please note, this is weather dependent)
The Band of Her Majesty's Royal Marines will join local artists in a sold-out concert at the Liverpool Philharmonic Hall.

Sunday, 26 May 2013
A private commemorative service will take place at the Anglican Cathedral, followed by a parade at 12.30pm, which includes platoons from the Merchant Navy, Royal Fleet Auxiliary, Regulars, Reservists and Cadets from the Royal Navy, Army and Royal Air Force. The route is along Rodney Street, Mount Pleasant, Hope Street, down Upper Duke Street finishing at the Anglican Cathedral.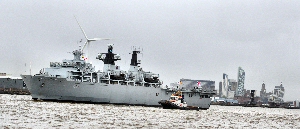 Monday, 27 May 2013
Organised by the 156 Transport Regiment, around 15 teams made up of ships' companies and guest visitors including the Merseyside Fire Service will take part in a fun raft race in Salthouse Dock at 1pm.
A sold-out 40s themes veterans party at St George's Hall.

Tuesday, 28 May 2013
From 2pm the fleet of vessels will sail out of the City in a spectacular co-ordinated departure.