Booker Prize shortlisted authors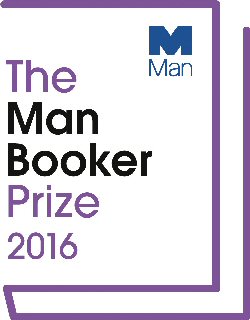 ORGANISERS behind the prestigious Man Booker Prize have chosen Liverpool to host a special event ahead of the 2016 winner being announced. On Thursday, 20 October 2016, 4 of the 6 shortlisted 2016 Man Booker Prize authors will head to St George's Hall where they will read extracts of their acclaimed novels, before taking part in a question and answer session with the audience; just 5 days before the overall winner is announced in London on Tuesday, 25 October 2016.

Those taking part, and their books, are:-

► Paul Beatty, The Sellout – a remarkable satire on race relations in the US, whose narrator ironically initiates the most outrageous action conceivable - reinstating slavery and segregation at a local high school.
► Deborah Levy, Hot Milk – a witty novel which studies the relationship between a mother and daughter, examining female rage and sexuality.
► Graeme Macrae Burnet, His Bloody Project – a painfully realistic picture of poverty in a small community in the Scottish Highlands told through documents relating to the case of Roderick Macrae.
► Otessa Moshfegh, Eileen – a compelling story of a disturbed young woman working in a boys' prison, pulled in to crime by a strange new friendship.

Assistant Mayor and Cabinet Member for culture, tourism and events, Councillor Wendy Simon, said:- "I'm delighted that this Man Booker Prize event is heading to Liverpool; it's a real coup for the City. The prize itself is the equivalent of the literary Oscars and so it is wonderful to be able to host many of the shortlisted authors in the beautiful surroundings of the Concert Room. Of course they are in very good company as Charles Dickens and William Makepeace Thackeray have stood on that very stage and given readings. Having these acclaimed authors under one roof, reading extracts from what are regarded as the best books of the year, will be a huge treat for literary fans, and will really whet the appetite ahead of the winner announcement on Tuesday, 25 October 2016."

Literary Director of the Booker Prize Foundation, Gaby Wood, says:- "We're delighted to be bringing some of this year's Man Booker Prize shortlisted authors to Liverpool; a great City of culture and a City of great readers. If audience members haven't yet discovered these excitingly varied novels, they are in for an enormous treat."

Tickets for the event are now on sale - £10 full price and £7 concessions. To book tickets visit:- TicketQuarter.Co.UK/Online/Man-Booker.

To hear the most up-to-date news on this year's prize, listen to the Man Booker Prize Podcast series, or learn more about the prize's history and share your thoughts online, you can follow The Man Booker Prize for Fiction, @ManBookerPrize on Twitter or visit:- ThemanBookerPrize.Com or CultureLiverpool.Co.UK.

6 weeks unpaid overtime a year for 1 in 6 working parents in the North West
15% working parents in the North West works at least 6 weeks a year in unpaid overtime and many miss out on precious family moments like attending school shows or simply putting their children to bed because of work commitments. Working Families, the UK's leading work life balance organisation, have been encouraging parents and their employers to take part in 'Go Home On Time Day', that took place on 5 October 2016, to help people improve their work life balance.

Sarah Jackson, chief executive of Working Families, said:- "Sadly the notion of presenteeism persists in many businesses in the North West with many working parents feeling pressure to work extra unpaid hours. Families need time as well as money to thrive. Flexible working patterns can give parents the balance they need between work and family life, and deliver motivated, productive employees for businesses. But this only works if jobs are designed properly; and can be done in the hours allocated to them. We're encouraging all employers and employees to use Go Home On Time Day as an opportunity to think how they can improve work life balance and get the best for families and businesses in the North West."

Working Families hopes businesses and employers, including the public sector and Government, will use its 'happy to talk flexible working' strapline in recruitment processes to demonstrate commitment to flexible and family friendly ways of working. A survey for the charity showed 49% of working parents in the North West put extra unpaid hours each week. Of those, 15% worked more than 5 extra unpaid hours a week, equating to 31 extra days a year; more than most people's annual leave entitlement.

The survey also revealed:-

► 64% of working parents in the North West said their job interfered with their ability to take part in school or nursery milestones for their children, such as attending performances or parents' evenings.

► A total of 63% said work detrimentally affected the time they had to help children with homework

► 57% said it interfered with their ability to put their children to bed. 27% said this happened more than 3 times a week.

Working Families is the UK's leading work life balance organisation. It offers a free Legal Helpline to parents and carers, researches and campaigns for better work life policies and works directly with employers to help them improve ways of working. For more information visit:- WorkingFamilies.Org.UK. Go Home On Time Day is part of the charity's campaign week, National Work Life Week. Follow Working Families on Twitter @WorkingFamUK with the campaign hashtag #TimeToRebalance and on Facebook. What are your views on this issue? Do you agree? Email your views and thoughts to us at:- News24@southportReporter.com and let the world know!
Jail for pizza driver who stole the dough
A pizza delivery driver from Ellesmere Port, who faked his pay, Tax and job expenses in an attempt to steal more than £60,000 in Tax repayments, has been jailed. Neil David Felsbergs, 27, was caught after an investigation by HM Revenue and Customs (HMRC) uncovered his outlandish claims on his Self Assessment Tax Returns. Investigators found he had submitted 12 versions of his Tax Returns to trigger the refunds. Sandra Smith, Assistant Director, Fraud Investigation Service, HMRC, said:- "Felsbergs attempted to line his own pockets by making multiple online claims, which all proved bogus. HMRC takes Tax fraud extremely seriously and anyone choosing to evade their Taxes or make deliberate attacks on the public purse can face prosecution, a criminal record and jail. HMRC are taking the profit out of Tax crime to ensure that crime doesn't pay, and will now seek to recover what he stole. If you have information, about people who may be involved in Tax fraud, you can contact the 24 hour hotline on:- 0800 59 5000." Felsbergs pleaded guilty on 29 September 2016 and was immediately sentenced to 16 months imprisonment at Chester Crown Court. HMRC withheld more than £15,000 of his Tax repayments and will now start proceedings to recover the remaining Tax he stole.