LCB County Kwik Cricket Finals Days 2017
ECB Kwik Cricket aims to provide children of all levels of ability and experience with an opportunity to regularly participate in a fun, introduction to cricket and to encourage fair play by all. The format is suitable for all ages but is mostly suitable for players under the age of 11, but the main Kwik Cricket Competition is open to State Primary and Middle Schools throughout England and Wales. The Competition is open to Independent Schools at the discretion of the County Cricket Board. There are school competitions for Year 6, Girls, Year 5 or Year 4. Each year local authorities run their borough schools competitions with winners of those qualifying for the county finals. Schools that win our county final go on to represent Lancashire at regional / national competitions.

This year group are holding a series of events, on Merseyside and in West Lancashire in July, as follows:-
► Girls Kwik Cricket County Finals Day, on Tuesday, 4 July 2017.
► Year 6 Kwik Cricket County Finals Day, on Thursday, 6 July 2017.
► Year 5 Mixed Kwik Cricket County Finals Day, on Tuesday, 11 July 2017.
► Year 4 Mixed Kwik Cricket County Finals Day, on Thursday, 13 July 2017.
For further information about ECB Kwik Cricket and these events click on here.
---
Hunger hinders teen learning
A shocking new study has revealed 82% of teachers in Britain see teens arriving for school hungry every day. Worryingly nearly 4 in 10 teachers, surveyed by Kellogg's, believed one reason children in their class were hungry was due to their parents being unable to afford food for breakfast. Nearly ½ of the 500 UK secondary teachers' surveyed claimed kids aged 11 to 16 failed to understand why they need breakfast to help them learn. The study also found teachers battling with hungry teenagers in the classroom were often left dealing with kids unable to concentrate (73%), an increase in misbehaviour (28%) or grumpiness from class members (34%) in the mornings. When asked how many minutes of learning the average hungry teen loses a day, teachers estimated a shocking 51 minutes, that's approximately 10 hours and 20 minutes, if they go to school with an empty tummy once a week for a whole school term. More than 1 in 10 teachers believed this could have a long term impact on kids' GCSE results, with 20% believing 1 child's hunger could disrupt the learning of others in the class. A further study by Kellogg's found nearly ½ of the 1,000 children surveyed had attended a Breakfast Club in Primary School, but only a 5th go to a morning school club to get something to eat before class at High School. School Breakfast Clubs ensure children get something to eat before starting the school day so they can perform at their best.

Head of research at The Children's Food Trust, Jo Nicholas, supports more healthy breakfast provision, said:- "Secondary education sees our young people maturing into adulthood, going through stressful exams and often choosing a life career path. All these things are hard to do when you are hungry and teens are often the forgotten age group when it comes to hunger. The survey results would indicate that a Breakfast Club for young people in secondary education, particularly those who need it most, would still be a wise investment. Like all other school food provision, breakfasts need to be healthy as what children eat now determines their future health."

Breakfast Clubs have been shown to improve attendance, concentration and learning in children. The research also revealed that around 1 in 10 children feel too ashamed to eat in front of their friends, potentially putting them off attending a Breakfast Club before school.
UK managing director for Kellogg's, Dave Lawlor, said:- "Kellogg's has been supporting Breakfast Clubs in schools for 19 years providing funding, cereal donations and training to a network of 3,000 Breakfast Clubs across the UK. We would encourage our stakeholders to look at ways we can increase Breakfast Club support to help boost the provision from Primary School to Secondary School."
---
Shocking attack in a McDonalds restaurant in Bootle
MERSEYSIDE Police are asking for witnesses following a disturbance at a fast food restaurant in Bootle, on Monday, 26 June 2017 to come forward. Officers were called to reports of 5 men having fled the McDonalds restaurant following a fight shortly before 6.30pm. It is believed that 3 men, 1 armed with a metal bar, had entered the restaurant and then started to attack 2 other men, within the restaurant. All 5 men then left the restaurant, with the three attackers seen getting into a dark coloured car which was driven off along Stanley Road, towards Liverpool City Centre.

It is believed that there were a number of other customers in McDonalds at the time of the incident and Officers are appealing to anyone who was in the restaurant and who may have information which could help them with their inquiries to call them.
Officers are carrying out inquiries locally and will also be looking at CCTV in a bid to identify those involved.
1 of the men is described as white, aged mid to late 20's, of slim build with dark shoulder length curly hair and facial hair. He was wearing a blue T-shirt, which was later removed, dark coloured shorts and dark footwear. The 2nd man was white, also aged mid to late 20's, of slim build with short fair hair and facial hair. He was wearing a black T-shirt, black shorts and dark footwear. The 3rd man is described as a white man, aged mid to late 20's, of medium build with short dark receding hair. He was wearing a red T-shirt, black shorts and dark footwear.

Detectives are also keen to speak to anyone who may have any footage of the fight on their mobile phones to get in touch. Anyone with information is asked to call Detective Constable Dave Rutherford on:- 0151 777 3035, or the Crimestoppers line anonymously, on:- 0800 555 111.
---
Police in Southport are asking for owner of a watch to come forward
MERSEYSIDE Police, in Southport, are inviting a woman who lost a Jaeger watch, worth £5,000, to come in to the Town's Police Station to pick it up. We are told that on Saturday, 3 June 2017, a woman called in to Southport Police Station to ask whether the watch had been handed in. She had a picture of the watch and other details. Officers checked the safe, but at that stage, they had no record of it. The owner did not leave her contact details. A member of the public later found the watch, on Lord Street and brought it in to the Police Station. Sergeant Andy Dentith from Southport Police said:- "We're satisfied that the lady who came in to the Police Station, on 3 June 2017, is the owner of the watch, because she had pictures of it and gave us a full description. So, if the owner wants to come and see us, we'd be happy to reunite the lady with her watch."

Graffiti on shop windows in Southport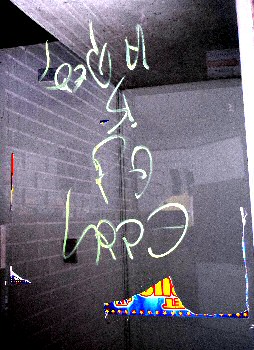 MERSEYSIDE Police are asking people to keep an eye out after local shop widows where tagged with foul and sometime abusive graffiti over last few weeks. The tags appear to be done over night and the latest run to take place was on Lord Street, with offensive pictures and words like "paedophiles" often missed spelt, appearing on windows. If you see anyone doing this please let Police know by calling:- 101.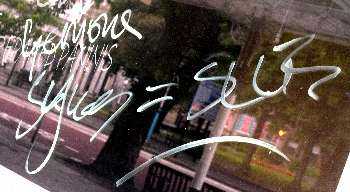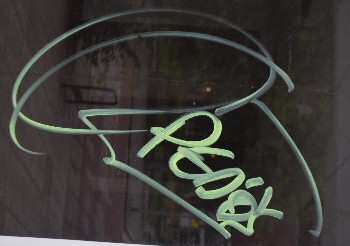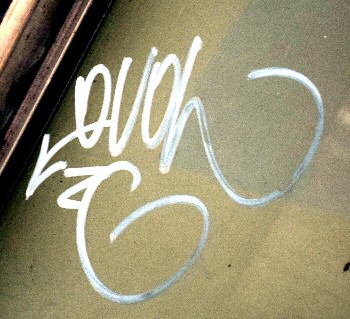 ---
Merseyside Police have more success disrupting crime
MERSEYSIDE Police have recovered a stolen motorbike from flats in the Walton area of Liverpool as part of the force's ongoing initiative to disrupt criminal activity. The high powered motorbike, a 1000cc Triumph Speed Triple vrm, was stolen from a Liverpool Hotel, in May 2017. It was seized as part of Merseyside Police's ongoing activity to disrupt gun, drugs, road traffic and warrant offences.

Merseyside Police is teaming up with residents and partners to take positive action and make a real difference in local communities. As part of the ongoing disruption activity, following a number of firearms discharges, Officers have been out and about in various parts of Liverpool speaking to the public about their concerns and giving a reassuring high visibility presence.

Chief Inspector Gary O'Rourke said:- "There's strong evidence that motorbikes like this are stolen to use in more serious criminal activity. By recovering this motorbike, we have disrupted their plans and prevented a serious crime from being committed. For us, keeping our communities safe is vital. We rely on your support to assist us in making sure our communities are pleasant places to live and work. We will continue to take positive action to disrupt criminal activity. I would strongly urge all our communities to talk to our officers and help us by providing us with information about criminals in their community. We've had some great successes so far, but we can't do it on our own. In my experience, the overwhelming majority of people want to see criminals removed from our communities and, if we work together, I believe we can continue to disrupt and tackle crime."

In the latest operations to disrupt offenders, on Thursday, 29 June 2017, officers from the Matrix Unit stopped a vehicle on Maud Street, Toxteth and attended a disturbance on Warwick Street. A number of men were arrested and significant intelligence on criminal activity was gathered and is now being analysed.

Earlier this week, a number of intelligence based arrests were made in the Sefton area. 5 people were arrested in connection with a range of offences including possession of cannabis and driving while under the influence of drugs.

Chief Inspector O'Rourke added:- "We are aware that some people are finding our tactics frustrating but we make no apology for doing everything we can to prevent gun and other crime. There are unfortunately some offenders in the community who have no regard for the law and other people's safety and we'll continue to target them and disrupt their criminal activity."