Last chance for Merseyside residents to nominate their Brave Britons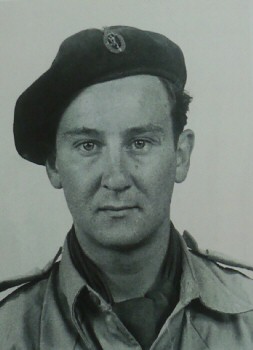 RESIDENTS on Merseyside are being urged to nominate unsung heroes and community champions as part of a nationwide search to find:- 'The Best Of British.'

Global hearing specialist Amplifon has launched Amplifon Awards for Brave Britons in memory of the company's founder and 2nd World War hero, Charles Holland, who was honoured for his bravery by Britain and America.

After the war the courageous veteran dedicated his life to providing better hearing for people affected by the conflict and in 1950 launched Amplifon, which has become a global company specialising in providing the best in class hearing solutions and devices.

To honour his valiant actions, The Amplifon Awards for Brave Britons will celebrate the achievements of exceptional people from all walks of life, of all ages and from all over the United Kingdom.

Nominations can be made in 4 categories:- Outstanding Military Bravery, Against all Odds, Community Champion and Hero Pet and Amplifon are keen to receive nominations from people in Southport and other areas on Merseyside, including on the Wirral.

All those who nominate a hero will be entered into a free prize draw for a chance to win a ₤250 M&S gift card.

Colin Hallwood, audiologist at Amplifon's Lord Street branch in the town said:- "These awards celebrate the real unsung heroes in our local communities; those truly remarkable people who are an inspiration to us all. We are looking for people who have overcome adversity to take on an exceptional challenge, community champions who have made a significant or inspirational contribution to their neighbourhood, hero pets who have transformed the lives of their owners, and former military personnel who showed courage in the service of their country. If you know someone who epitomises the 'Best of British' and deserves to be recognised then we'd love to hear about them."

Closing Date:- Friday, 11 August 2017, and nominations can be made via the Amplifon website.

The winners will be unveiled by Falklands War Veteran, Simon West, who was voted Britain's greatest hero in in a 2014 poll, at a ceremony in the Army and Navy Club, London, on Tuesday, 17 October 2017. A panel of judges will also choose an overall Hero from the category winners who will win a trip to Italy.

Paymentshield protects young hearts with 3 peaks challenge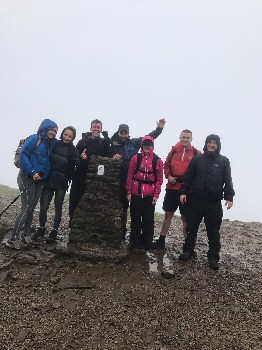 A group of colleagues have taken on the toughest trekking challenge Yorkshire has to offer in the pursuit of raising much needed funds for heart charity Vital Signs Foundation (VSF). 7 employees of Paymentshield, based in Southport, completed the Yorkshire Three Peaks Challenge, on 23 June 2017, raising ₤850 for the organisation. Vital Signs Foundation, Paymentshield's charity of the year, provides free heart screening for young people with the aim of reducing instances of sudden cardiac arrest in those aged 15 to 35 and making sure no heart condition goes undiagnosed. The Yorkshire Three Peaks Challenge incorporates the peaks of Pen-Y-Ghent, Whernside and Ingleborough, which must be traversed in 12 hours or under. The peaks form part of the Pennine range and encircle the head of the valley of the River Ribble in the Yorkshire Dales National Park. In total, the route is 24 miles long and includes 5,200ft of ascent.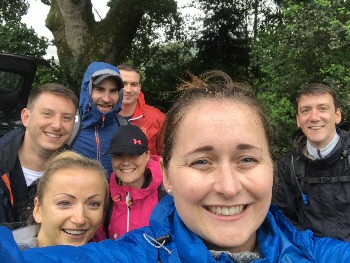 Michaela Walsh, a content marketing executive at the company who took part in the challenge, said:- "The challenge was certainly tough going and felt much longer than it was with the weather not being on our side, but it was all worth it once we'd completed the 3rd peak in the knowledge that we'd raised vital funds for such a worthwhile cause. The Vital Signs Foundation is incredibly important to us and it was a joy to help raise money for them while raising awareness of an issue rarely talked about. Too many young people are unaware they have a heart condition, so the more screenings made available, the better."

Other members of Paymentshield who joined Michaela on the trek include:- Stephanie Barton, Ilona Cottrell, Steven Aindow, Andy MacBenn, Andrew Holt and Rob Winstanley.