Work gets underway on 'Halton Curve' to boost Liverpool City Region, Cheshire and North Wales rail links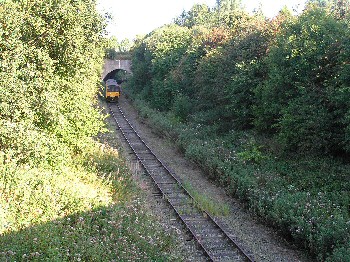 WORK has started on the 1.5 miles of rail track, known as the 'Halton Curve,', that will unlock leisure and business opportunities between the Liverpool City Region, its airport, Cheshire and North Wales. Leaders and key officials, on Friday, 14 July 2017, have marked the occasion by going track side onto the 'Curve.' The Halton Curve scheme, delivered by Network Rail, is bringing back into full use the section of the line that links the Chester / Warrington line and the Liverpool / Crewe line at Frodsham Junction. Vital upgrades to track and signalling on the curve will enable a new hourly service, in both directions, between:- Liverpool and Chester, serving Liverpool Lime Street, Liverpool South Parkway (for Liverpool John Lennon Airport) Runcorn, Frodsham and Helsby.

The services, proposed to start running from December 2018, will generate 250,000 new trips, boosting the economy by ₤100m. While the service will be initially 1 train per hour, it's expected that demand would strengthen the case for increased frequency, especially with plans for services to be extended into North Wales; something currently being considered as part of the forthcoming Wales and Borders franchise.

As journeys between the Liverpool City Region, West Cheshire and North Wales are currently largely car dependent, it's expected that the new service would remove the need for 170,000 road journeys helping reduce demand on key routes such as the M56 and A55.

The upgrade forms part of Network Rail's Great North Rail Project which will see over ₤1bn invested in the railway across the North, as part of the national Railway Upgrade Plan.

This project, due to cost a maximum ₤18.75m, is being funded through the Government's Growth Deal and the Liverpool City Region. It is being developed by the Liverpool City Region, including:- Halton Council, Cheshire West and Cheshire Council, the Welsh Government and a consortium of the 6 county authorities in North Wales.
Said Steve Rotheram, Mayor of the Liverpool City Region:- "I welcome the spade being put in the ground on a project that has long been an ambition for many. People shouldn't be constrained in their work or leisure opportunities, as there are so many to be had across our City Region, Cheshire and North Wales. These can start to be fully realised through this much needed link. This isn't a project in isolation, but part of the overarching vision for connectivity within the Liverpool City Region and the wider North to join up North South HS2 rail infrastructure with West East Northern Powerhouse Rail to Liverpool."

Northern Powerhouse Minister Jake Berry said:- "Liverpool was home to the world's 1st passenger railway, and now the City region is reclaiming its status at the forefront of rail connectivity with the Halton Curve. The Government has invested more than ₤16m in the Halton Curve, as part of our plans to improve transport across the Northern Powerhouse. Just as the Northern Powerhouse is a long term Government priority, this investment will provide lasting benefits with a predicted ₤100 million boost to the local economy."

Secretary of State for Wales Alun Cairns said:- "This is a significant milestone on the way to making travel between North -West England and North Wales much easier and I am delighted that the UK Government has been able to help make it happen. When completed, the line will improve links between Liverpool and North Wales, providing benefits for businesses, commuters and tourists, and unlocking the potential for economic growth in North Wales."

Said Liam Robinson, Chair of the Liverpool City Region Combined Authority Transport Committee which oversees the work of Merseytravel:- "The Halton Curve may only be one and a half miles long but it is the key to unlocking so many more opportunities for people in our City Region, Cheshire and North Wales. This is part of a ₤340m investment in the City Region's rail network by the end of 2019 that will improve connections and the capacity; investment that only marks the start of our ambitions."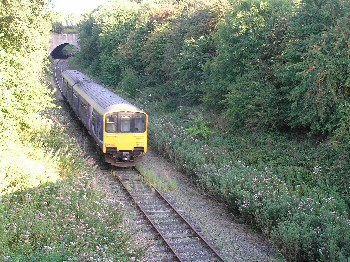 Said Martin Frobisher, Network Rail's Route Managing Director for London North Western:- "The Halton Curve scheme is the perfect example of the rail industry and Liverpool City Region working together to deliver real benefits to the people of Liverpool and beyond. As with the many projects we are delivering across the North, as part of our Great North Rail Project, this is about providing passengers with more options and boosting the economy in key towns and cities through improved rail links. Upgrading track and signalling will breathe new life into this 1.5 mile stretch of track, ready for new services from December 2018."

Councillor Samantha Dixon, Leader of Cheshire West and Chester Council and Chair of the cross-border Growth Track 360 rail taskforce said:- "The Halton Curve is a central proposition in the Growth Track 360 rail investment prospectus. This is one of the critical investments which will have a transformational effect on rail services, not only in our borough but across North Wales and the Mersey Dee region. It will improve links to Liverpool for our residents and businesses."

Welsh Government Economy and Infrastructure Secretary, Ken Skates said:- "This is a huge development for public transport and much welcomed. Improving rail connectivity between North Wales and Liverpool offers huge economic and social opportunities for both regions. There has always been a strong cultural link between the regions and the Investment in Halton Curve will only serve to strengthen this. I look forward to delivering further joint transport initiatives with the Liverpool City Region, particularly as we develop our North East Wales Metro vision for a truly integrated transport system for the area."

Robin Tudor, Head of PR and Communications for Liverpool John Lennon Airport commented:- "This is a project that the Airport has supported and been pursuing for many years and it is great to see work finally get underway. This scheme will soon mean that airport users in North West Cheshire along with future passengers from right across North Wales, will have the opportunity to access the Airport with its growing range of services by rail via Liverpool South Parkway Rail Station. The Halton Curve is just as important for the increasing numbers of inbound visitors using Liverpool John Lennon Airport as a gateway to the region too, providing far easier onward access to tourist destinations including Chester and areas across North Wales."

Said Ced Green from the North Cheshire Rail Users' Group:- "We have been campaigning for the Halton Curve to be re-instated since way before the Strategic Rail Authority proposed full closure in 2004. We, and others, stopped that happening but it was another 10 years before any real progress was made. So we are delighted that work has now started in bringing this short, but vitally important section of the network, back into full operation. It is a massive 1st step in changing the dynamics of the public transport offer in the sub region and beyond. It will assist in harnessing the economic synergy which exists between North and North East Wales and Merseyside and will also assist the development of the tourist market by providing easy access to Liverpool John Lennon Airport via Liverpool South Parkway."

Children's charity brings pre-loved fashion fundraiser to Ormskirk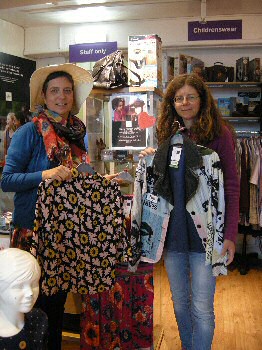 FANCY frocks and fabulous fashions will be paraded down the catwalk this month when Ormskirk charity shop staff and volunteers will hold a pre-loved fashion show and sale to raise funds for The Children's Society. The fashion show and sale will take place, on Thursday, 27 July 2017, from 7pm to10pm, at The Civic, on Southport Road, Ormskirk and will offer people the chance to see and buy some of the best items that the shop has to offer. As well as a glimpse at some glorious garments and other sartorial treasures there will be a raffle and fashion showgoers will also get a chance to buy their favourite items from the show. All money raised will help support The Children's Society's work with disadvantaged children including those affected by abuse, hardship and neglect. Heather Jones, the Manager of Ormskirk shop said:- "We're really excited to be holding our 1st ever pre-loved fashion show and hope lots of people come along, pick up some great items and help us raise money for vulnerable children and young people. Our fantastic shop volunteers will be modelling all the clothes and strutting their stuff down the catwalk. It should be a really fun night and we welcome people to come along, enjoy the show and bag some bargains." Tickets can be purchased in advance at The Children's Society Charity Shop, 36 Church Street, Ormskirk, or people can pay on the door on the night.
---
₤20m boost will help Wirral people live healthier lives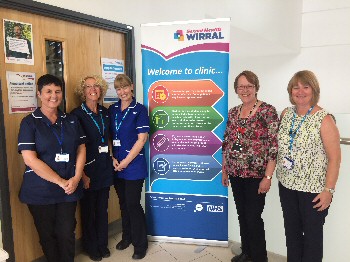 WIRRAL Council is pledging more than ₤20million to commission health services to help residents improve and protect their health.

The services, which include:- drug and alcohol, smoking cessation and weight management services, are aimed at helping the Council reduce health inequalities and lifestyle related ill health in the borough.

The money will also pay for services to ensure that comprehensive plans are in place across the authority, NHS and other agencies, to respond to infectious disease outbreaks and other emergencies.

Welcoming the continued support for preventative health services, Cllr Chris Jones, Wirral's Cabinet Member for Public Health, said:- "This will ensure we can continue to deliver major, ongoing improvements to residents' health in the coming 12 months. Giving every Wirral resident the support, opportunity and encouragement they need to lead healthier lives is incredibly important, and one of our key pledges for 2020."

The investment plan will be reviewed in full by Wirral's Cabinet on 17 July 2017 and includes:-
| | |
| --- | --- |
| Services | Investment |
| Drug and alcohol services | ₤7,332,674 |
| Smoking cessation | ₤697,878 |
| Sexual health | ₤2,939, 729 |
| Children aged 0 to 19 | ₤6,909,800 |
| Weight management | ₤200,000 |
| Health checks | ₤306,029 |
| Mental health | ₤40,000 |
| Misc | ₤1,614,027 |
| Infection control | ₤223,578 |
| Total:- | ₤20,263,715 |
---
4 sentenced for VAT fraud Vehicles adapted for disabled
4 people, including a man from Kirkby, where sentenced on 14 July 2017, at Manchester Crown Court for conspiracy to evade over ₤900,000 in VAT.

In a complex operation led by Merseyside Police, part of which centred on an investigation in to Tax fraud, the disabled defendants abused an HMRC policy, which exempts them from paying VAT if the vehicle has undergone a substantial adaptation for their personal use.

The prosecution is thought to be 1 of the 1st of its kind in the country and follows a long term investigation by detectives from Merseyside Police and Prosecutors from the Serious Fraud Office, in Manchester.

Officers established that the defendants were part of a significant fraud whereby the vehicles bought under the Zero Rated VVAT Scheme were immediately sold on to non disabled people at a significant profit.

The enquiry found that more than 120 vehicles were involved, at a total cost of more than ₤5million.

The vehicles bought included:- Porsches, Range Rovers, Bentleys and Audis; all high specification, luxury vehicles.

Detective Chief Inspector John Webster from Merseyside Police said:- "By evading paying VAT, the scheme deprived the exchequer of much-needed money. It involved the transfer of millions of pounds through the defendants' personal bank accounts and those of associated businesses. As well as evading paying VAT, their crimes generated more than ₤370,000 once the cars had been sold on."

Ray Gordon, 57, from Kirkby, bought 52 cars, costing around ₤2,590,000, evading ₤458,000 VAT. Gordon was sentenced to 18 months in prison.

Margaret Lunt, 68, from Chester, bought 19 cars, at a cost of around ₤714,000 evading ₤120,000 VAT. Lunt was sentenced to 12 months in prison, suspended for 2 years.

Arthur Jackson, 62, from Sale, bought 12 cars whose total cost was around ₤769,000 evading ₤135,000 VAT. Jackson was sentenced to 8 months in prison suspended for 2 years.

Martin Burke, 51, from Poynton, Greater Manchester, bought 8 cars costing around ₤305,000 evading ₤52,000 VAT. Burke was sentenced to 6 months in prison suspended for 2 years.

DCI Webster added:- "These sentences send out a clear and unambiguous message that the courts will view Tax and VAT fraud as very serious crimes. Our investigations into the organised crime gang behind this fraud will continue. I'd like to congratulate my team for their hard work in disentangling what was a complicated case. We followed the evidence and have broken up what was a lucrative fraud."