Runners get on their marks for hat trick of races across Wirral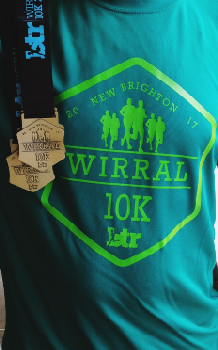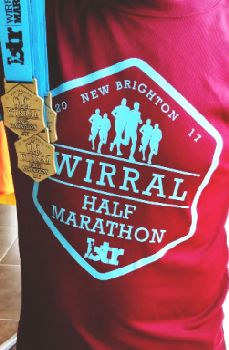 THIS Sunday, 10 September 2017, will see the award winning BTR Wirral ½ Marathon and 10K return for a 5th consecutive year. While runners keen to take on more of a challenge will be competing in the 3rd Annual 26 mile Whistle Stop Tour Of Wirral. The Whistle Stop Tour Of Wirral is a series of 3 races staged over 3 days, Friday, 8 September 2017 to Sunday, 10 September 2017. The event will take runners across various distances and terrain in 3 different Wirral locations. The BTR Wirral ½ Marathon and 10K was named as Event Of The Year 2015 at the Wirral Tourism Awards; and this year it returns with a slight change to the route.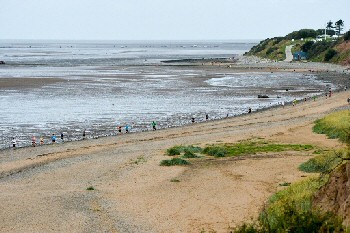 Due to extensive ongoing works near the 4 Bridges in Birkenhead, this year's BTR Wirral ½ Marathon and 10K will have a combined start and finish area in New Brighton, the previous race start was in Birkenhead Park. The dual race starts at 9.30am on Sunday. The works mean a change to the 1st 3 miles of the ½ marathon and 10K race routes. After setting off from Coastal Drive at New Brighton, the runners will head out along the promenade to Seacombe Ferry, before heading back to New Brighton. They will follow the course as in previous years by passing Fort Perch Rock, and heading along Ian Fraser Walk to the clown roundabout. The 10K runners will then return to Coastal Drive to finish, while the ½ marathon runners will continue towards the Leasowe Lighthouse before also returning to Coastal Drive. The events have attracted participants from Scotland, Norway and the United States of America.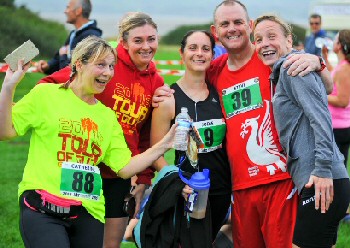 The events are organised by Hoylake based BTR, the leading independent organisation for creating, managing and delivering headline race events across Liverpool City Region. Its growing portfolio includes the BTR Liverpool ½ Marathon; BTR Mersey Tunnel 10K; and BTR Liverpool Santa Dash. BTR Race Director Alan Rothwell commented:- "Good luck to everyone taking part in this weekend's hat-trick of Wirral races. The locations offer participants diverse and challenging running terrains set against impressive scenery, and last year we saw impressive performances across all 3 races. Due to the ongoing road works at Birkenhead, we have had to revise the 1st 3 miles which means that for the 1st in this event we have a combined start and finish line area. I'd encourage people to come along and cheer on the runners, that vital support will help carry them through their races and to the finish line."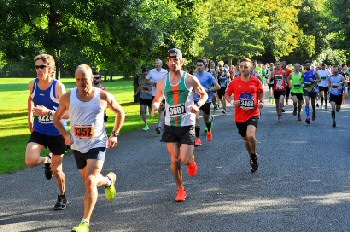 The Whistle Stop Tour Of Wirral officially starts at 7pm on Friday at Arrowe Park with a 5 mile off road race. This is followed the next morning, at 10am, with 8 miles of challenging multi terrain, at Thurstaston Country Park, Thurstaston Beach and the Wirral Way. The 3rd race in the series is the Wirral ½ Marathon on the Sunday morning, when the Wirral Tourists join the main field of runners. The 2017's Whistle Stop event will be hotly contested with last year's top 3 male and female finishers returning to again take on the challenge; Mark Dunham, Terry Forrest, Alan Kennedy, Carmel Triggs, Fiona Cook and Jen Adams.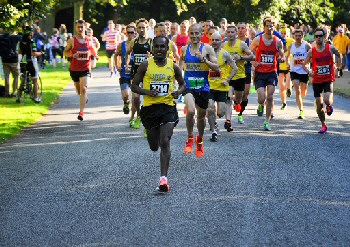 Last year's 1st place 10K male and female finishers are also returning to defend their titles. Dejene Gezimu from Liverpool Harriers AC is hoping to achieve a consecutive hat trick.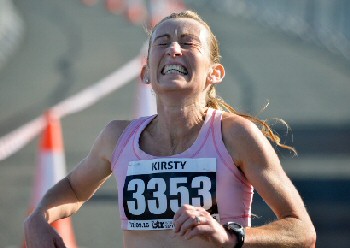 Kirsty Longley from Liverpool Pembroke Sefton Harriers; who last year set a new female course record in 35:32; has already won the BTR Wirral 10K 3 times, having taken the honours in 2013, 2015 and 2016. in 2016, Kirsty knocked 46 2nds off her winning time from her previous fastest 1st place finish in 2015. The weekend's most senior runners are 70 year old, Paul Rylance and 69 year old, Pat Wright, in the Whistle Stop Tour; while 80 year old, Ronnie Jones and 72 year old, Moira Hutchinson will both run in the 10K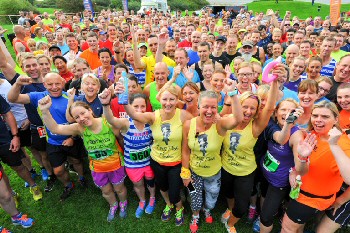 The official event charity is Claire House Children's Hospice, which has bases in Wirral and Liverpool. The charity will be present with a volunteer team giving out medals. The team will also be on-hand at the start and finish line area with information about fundraising for Claire House. There will be ½ marathon pacers for:- 1:30, 1:40, 1:50, 2:00, 2:10, 2:20 and 2:30 finish times. All finishers across the 3 races will receive a bespoke commemorative medal, T-shirt and goody bag.

Sue Johnston to be Master of Ceremonies as the 96 are remembered in Wirral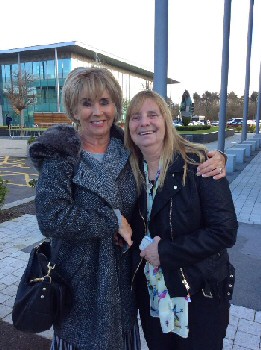 BROOKSIDE and Royle Family actress Sue Johnston has been confirmed as Master of Ceremonies on Friday, 15 September 2017, when Wirral Council publicly honours the 96 men, women and children who were unlawfully killed at Hillsborough, on 15 April 1989. Sue has long supported the campaign for justice and attended the Hillsborough inquests to show her support. Sue will officiate at the public part of the proceedings outside Wallasey Town Hall at 6pm on Friday, September 15, when the gardens on the banks of the Mersey, looking over to Anfield, home of Liverpool FC, are dedicated as a permanent memorial to the 96. The public are invited to gather on the promenade on the riverfront in time for a 6pm, start for the dedication of the gardens. The public are also invited to view the Freedom Scrolls, at Birkenhead Town Hall, Hamilton Square, on Tuesday, 12 September 2017, from 10am to 5.30pm, where they will be on public display.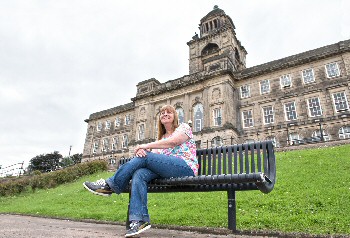 The gardens are intended to be a lasting tribute to those who died, and to the courage, dignity and tenacity of the families and their campaign for justice. Earlier, an Extraordinary Meeting of Wirral Council will meet to officially grant Freedom of the Borough to the 96, 12 of whom came from Wirral. Among the speakers will be Steve Kelly of the Hillsborough Justice Campaign. Cllr Phil Davies, Leader, Wirral Council, said:- "We are delighted that Sue has agreed to join us on the day. Her work has a special place in the hearts of many Merseyside people, and her support for the Hillsborough families and their campaign for justice is well documented."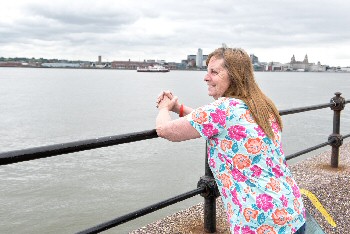 Margaret Aspinall, Chair of The Hillsborough Family Support Group said:- "Sue Johnston and I have worked together quite a lot over the years and I am pleased to say we have become close friends, so I am absolutely delighted that she has agreed to join us on this special occasion. Sue is a great friend of all the Hillsborough families and attended the inquests in Warrington on a number of occasions to show her support. I am sure the families will all be pleased to see her."

An all Party group, comprising Cllr Phil Davies, Cllr Paul Hayes and Cllr Phil Gilchrist, has been working in partnership with the Mayor's Office in the run up to the event.
---
A565 bridge reopens this weekend
A new bridge over a major route in and out of Liverpool reopens at teatime, on Saturday, 9 September 2017. The route over the A565 Great Howard Street has been closed for the last year to allow for the ₤10 million replacement of the structure, which transports traffic over a disused railway line, to North Liverpool Docks. 1 lane of the dual carriageway will open in each direction, at 5pm, on Saturday, 9 September 2017, following completion of the complex engineering project, which has been carried out by Graham Construction. The remaining lane in each direction and pavements will remain closed to allow for work to be completed on footpaths and the installation of utilities. The works form part of a wider ₤100 million infrastructure programme along the City's Atlantic Corridor to help regenerate north Liverpool.

Deputy Mayor, Cllr Ann O'Byrne, said:- "We would like to thank motorists and local residents for their patience while this work has been carried out. It has been a challenging engineering project due to the age of the structure and the condition of the foundations, but what we have now is a new bridge which will carry thousands of vehicles over it every day for many decades to come. This is a really crucial route in and out of the City, which is why we are investing significantly to make sure it is able to carry freight and cars. This is especially important on this route due to the completion of the new Liverpool 2 deep water port which is absolutely critical to the future economic success of the City Region and will help create and support many jobs. Although the road is now open, there will be lane closures until spring 2019 as we complete work on other stretches of the road."

The new 2.7km long stretch in the City's Atlantic corridor is seen as crucial to a new creative district in the area; called 10 Streets and will have spin off benefits for Everton FC's proposed new stadium at nearby Bramley Moore Dock. The new dual carriageway, part funded by the Liverpool City Region Growth Deal, will also pave the way for a major revamp of the historic Regent Road, better known locally as the "the Dock Road" to make that more pedestrian and bike friendly, creating a continuous cycle route from Crosby to Liverpool.

Other Phases of the ₤48m programme to upgrade the A565 will require lane restrictions and will see:-

► Phase 1:- Leeds Street to Blackstone Street – Road widening phase (completed by spring 2018)

► Phase 2:- Bankhall Street to Millers Bridge – Road widening phase (starting October 2017)

► Phase 3:- Regent Road from Paisley Street to Nelson Street – New pavement/Resurfacing and cycleway provision phase (starting late October 2017)

► Phase 4:- Boundary Street to Everton View – Upgrade of Traffic Signalised junctions and Street lighting with associated resurfacing (starting spring 2018)

Expected to finish by Summer 2019, the works are part of Liverpool City Council's wider ₤250m Better Roads programme to improve the City's road infrastructure and will be complemented by the creation of 2 new ₤20m waterfront link roads at the City centre end of the A565, which is being built to support a proposed new Cruise passenger facility.

Funding for the project is coming from:-

► Department for Transport:- ₤21.8 million - of which ₤13.3 million is from the Liverpool City Region Growth Deal secured by the Local Enterprise Partnership (LEP)

► Liverpool City Council:- ₤8.5 million.

► Sefton Council:- ₤2 million.

Over the next few years it is estimated that around ₤250 million will be spent upgrading the City's roads carrying out improvements and tackling the historic backlog of highways repairs. For more information about highways investment in the City can be found on Liverpool Council's website.
---
Liverpool loose 2022 Commonwealth Games Bid
A leaked report reviled that Liverpool has lost out to an unlikely rival, Birmingham in the bid to host the 2022 Commonwealth Games. Liverpool can still bid to host the 23rd Edition of the Games in 2026, but chances of Liverpool of ever hosting the games look dashed. With disappointment in Liverpool, Birmingham now faces the logistical challenge of securing the full UK's bid, then if successful, to host it and all that will involve. We wish Birmingham all the best in its bid, as it should be particularly strong because of its "high quality" existing venues, unlike Liverpool, that is in the process of building new venues. Please email us your thoughts on this topic to:- News24@SouthportReporter.Com as we would love to hear them.