Tenant was living in a 'fire trap'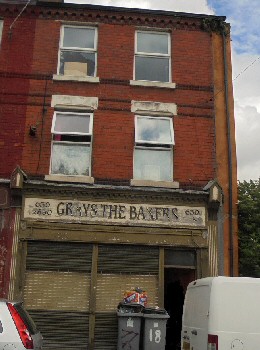 A landlord has been fined more than ₤18,000 for leaving her tenant living in what a judge described as a 'fire trap.' At Liverpool Magistrates Court earlier this month, Emma Louise Bell of Denna Hall Lane, Burton and her company Denna Developments Limited were found guilty of an offence of not complying with a Prohibition Order served under Section 32 of the Housing Act 2004. Wirral Council's Selective Licensing team served the notice requesting improvements relating to fire safety issues to a ground floor flat of a 3 storey property, in Borough Road, Seacombe. However, Mrs Bell and her company failed to comply with the notice without a reasonable excuse. In finding both Mrs Bell and her company Denna Developments Limited guilty of the offence after a trial District Judge Wendy Lloyd stated:- "It is not a charitable act to keep a woman in a fire trap." Mrs Bell was ordered to pay ₤18,120 in fines and costs. Cllr George Davies, Cabinet Member for Housing said:- "Safe residential accommodation is a basic right essential to us all. We take seriously any breach of the Housing Act and bring to account anyone who flouts it."

The Selective Licensing scheme was introduced in Wirral, on 1 July 2015, and so far over 1,300 properties have been licensed which represents over 99% of known licensable properties. The majority of landlords understand that the objectives of the scheme are to improve poor property conditions and management standards in the private rented sector. Licences holders are required to show basic safety checks have been carried out and that they have appropriate management arrangements in place. The prosecution brought against Mrs Bell is the latest of a number of successful cases brought before the Courts, by Wirral's Selective Licensing Team. Cllr Davies added:- "The Council will be undertaking checks on all licensed properties under the scheme to ensure that they meet the required reasonable standards and comply with license conditions in order that the health and safety of often vulnerable tenants are protected. The action taken in cases such as this reinforces the message that landlords will be held accountable to their duties and must carry out works requested by the Council. The Selective Licensing team will continue to investigate and prosecute owners and managing agents of privately rented accommodation who attempt to evade their responsibilities in applying for the necessary licences or failing to ensure their properties are safe for their tenants to live in."
---
Blue Air flights for next Summer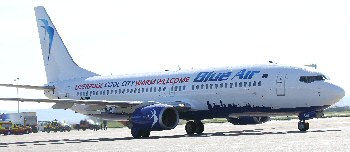 FLIGHTS for Summer 2018 from Liverpool John Lennon Airport (LJLA) with based airline Blue Air have started to go on sale. The airline's initial schedule from Liverpool with their based aircraft once again features 6 flights per week to Rome, 4 to Milan and 3 to Alicante, with flights operating from the end of March 2018 and all bookable now. Ticket prices start from as little as ₤18.99 for 1 way travel, with all fares on Liverpool routes including:- a complimentary snack, 10kg cabin bag allowance and reserved seats. Blue Air launched their Liverpool operational base in March 2017, offering flights to Alicante, Milan, Larnaca, Rome, Bucharest, Bacau and Cluj-Napoca and flights to their other destinations will be announced soon. Paul Winfield, Air Service Development Director for LJLA commented:- "Blue Air have had a great Summer this year and with flights now on sale for Summer 2018, the region's travellers have the opportunity to book holidays and short breaks early, at some great prices and direct from the region's Faster, Easier and Friendlier Airport."

Latest phase of stop smoking campaign launches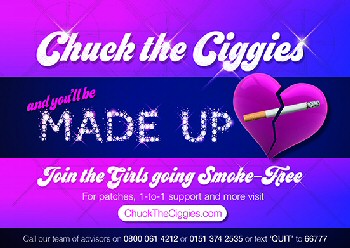 THE latest phase of a successful public health campaign to encourage smokers in Liverpool to quit is being launched. Smoking accounts for almost 1,000 deaths in the city every year, and 1 in 4 people smoke. In January, Public Health Liverpool persuaded at least 400 more people to make a serious attempt to give up through two distinct campaigns aimed at men and women which clocked up more than 18,000 website visits; and now the campaign is being re-launched. Men are being targeted through the 'Kick the Ciggies' campaign focused around football which features Liverpool FC legend Jamie Carragher offering encouragement on the game plan and tactics needed to give up. Women are urged to 'Chuck the Ciggies' at which features local actress and presenter Gemma Brodrick and a series of films with local women Danielle, Amy, Ginny, and Hilary who all quit smoking, sharing their tips and advice and giving encouragement. Both sites direct people towards Smokefree Liverpool, a free service in the City which already helps around 250 men and women a month give up smoking through FREE one to one support and access to medicines that fight cravings. There will also be community events and promotion at Everton FC matches.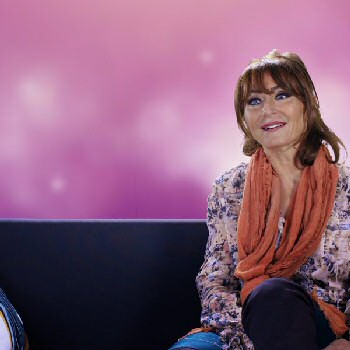 Councillor Tim Beaumont, Mayoral lead for wellbeing, said:- "We had real success with Kick the Ciggies and Chuck the Ciggies at the start of the year and hundreds of people made a serious attempt to give up, many of them successfully. What we are trying to do is break down a few barriers and show people that they are not alone and there are lots of different types of support out there to help them quit. Smoking is one of the biggest killers in Liverpool and all the evidence shows that quitting is the biggest thing you can do to benefit your health and it also benefits your pocket. The vast majority of smokers in Liverpool are keen to quit and our message is that there is lots of support to help you through the process and we'll work with you to come up with a quit plan suited to your needs and ensure you succeed."
Danielle Kavanagh, who quit a year ago with support from Smokefree Liverpool after an 18 year addiction, features in the Chuck the Ciggies campaign. She is urging others to give up and said:- "I was a slave to an addiction that was bigger than me and for a long time I wanted to quit but I'd make up a million excuses. It's now been a year for me in which I have been free of cancer sticks and the good things for me are that there is no hanging about outside, smoking in the rain or cold. There are no more smelly hands, breath or hair. I feel clean inside and out and have money to do my hobbies and going out. Getting support from the Smokefree Liverpool team has changed my life."
---
Appeal to find the next of kin of John Michael Gregson
THE Liverpool Coroner's Office have issued an appeal for the public's help in tracing the next of kin of John Michael Gregson, who has recently passed away at his home, on Southport Road, Lydiate. We are told that Mr Gregson was aged 81 and that their are no suspicious circumstances surrounding his death. Any family members or people with information about his next of kin are asked to contact Coroners Officer Oliver Knaggs on:- 0151 777 3422 or send them an email.