National Trust to take over Sefton Council Land at Formby Point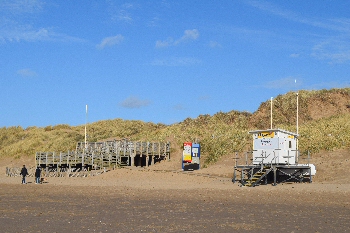 AN additional 204 hectares of land at Lifeboat Road and Ravenmeols in Formby, home to rare wildlife, is now safeguarded thanks to its formal transfer into the care of the National Trust. A public consultation has taken place since March 2017 over this issue and now the official transfer documents have now been signed, seeing responsibility for its guardianship pass from Sefton Council to the National Trust. As an independent conservation charity, the Trust has already been caring for 210 hectares, at Formby, for the past 50 years. The transfer means that the land is now protected forever for the enjoyment of the people who love this special place and the benefit of the wildlife that thrives here. Amongst the sand dunes and pine forests live:- Sand Lizards, Red Squirrels, Northern Dune Tiger Beetles and Natterjack Toads.

Jo Hudson, General Manager for the National Trust, commented:- "The land at Formby Point is absolutely exceptional, representing one of the very best mobile sand dune habitats in the entire UK. Its significance is shown by much of the land being designated as a Site of Scientific Interest, Special Area of Conservation and Special Protection Area for birds. We are extremely proud to be taking on the custodianship of this additional land and we cannot think of a more wonderful way to mark the milestone of our 50 years working at Formby. We have an excellent team of Rangers, staff and volunteers who are dedicated to continuing our current hard work across this broader area. Our aim is to continue to ensure that current and future generations can enjoy everything that makes this place so exceptional."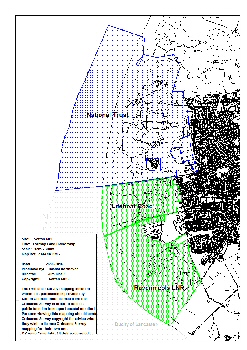 Cllr Paul Cummins, Sefton Council's Cabinet Member for Adult Social Care, said:- "Residents and visitors to the borough made strong representation through the consultation process for the Sefton 2030 Vision for their desire to access and enjoy all the benefits the Sefton coast has to offer. We believe through the land transfer it will enable the National Trust to develop a richer visitor experience with our local communities and secure the future of this extraordinary coastline. We see this as an amazing opportunity where National Trust can improve and invest on this piece of land for the benefit of our communities, the many visitors to our borough, the local economy and the environment. Working with the National Trust has been very productive and we hope to continue this relationship over the coming years in enhancing further this stretch of our amazing coastline."

In addition to the day to day management of the portfolio at Formby Point, the National Trust is also starting to look to the future and the next 50 years, in Formby. Work has already started in talking to people about what they would like to see in terms of improvements to access and visitor facilities as well as how to help the rare wildlife to thrive. The Trust will continue to work closely with neighbours, stakeholders and people who love this special place to shape up these plans. To find out more about how to get involved with future plans, including the opportunity to chat to National Trust staff and volunteers about the care of the Formby Coast, please click on this link.
Please let us know your views via emailing us to:- News24@SouthportReporter.com, on our Facebook Page or on Twitter!
---
Eat your way around the borough with new Eat Well Wirral map!
WIRRAL Council's Eat Well Wirral project has a new online map making it easier to find your local takeaway offering healthier options. The map means you can see; at a glance; which takeaways and fast food outlets in Wirral have changed the way they prepare and cook some foods, giving customers the chance to take away a healthier meal. This can include using lower fat options, healthier cooking fats and offering fresh fruit as an alternative to biscuits, crisps and other snacks. Originally launched in 2015, the Eat Well Wirral scheme has been a success, providing financial support, incentives and advice to a wide range of businesses across the borough. More than 100 businesses are now signed up to the scheme. Cllr Chris Jones, Wirral's Cabinet Member for Adult Social Care and Health, said:- "We know people enjoy a takeaway now and again and Eat Well Wirral helps people make healthier choices. Our award holders provide a genuine alternative to customers who use takeaways, and we'd like to hear from other businesses who would like to get involved." To visit the map and find out more about the scheme yourself online.

Young people in the Liverpool City Region buck trend of national bus passenger decline
THE number of bus journeys young people are making in the Liverpool City Region has risen by 142% in the last 3 years as a result of a trailblazing approach to bus. The figure was revealed on Friday, 22 September 2017, in an event to mark 12 months of the Liverpool City Region Bus Alliance a formal partnership between Merseytravel and the area's 2 biggest operators, Arriva and Stagecoach. Since 2014, bus journeys made by all paying passengers have gone up by 16.2 per cent overall , smashing the 10% target set for the end of 2017/18, and bucking the trend of long term bus passenger decline nationally. The Bus Alliance is focussed on making bus a mode of choice, rather than last resort, encouraging those people who already get the bus to make more journeys, and encouraging people who currently don't use it, to give it a try. Ultimately, increasing the number of fare paying passengers means more revenue and greater investment to further improve services. While operating on an informal basis since 2014, a formal partnership agreement was signed between Merseytravel, Arriva and Stagecoach in September 2017 2016 committing to more than ₤52 million invested in a the 1st year of a joint annual business and investment plan.

Key achievements to date include:-

► 90% score for overall customer satisfaction in Bus Passenger Survey (Transport Focus, March 2017 to the Liverpool City Region's best score to date and higher than other Metropolitan areas which scored an 85% average.

► ₤37.5m investment in new buses, with the average age of bus fleets under 7 years old. WiFi and USB charging points fitted on new buses as standard and retrofitted in older ones. 70% of buses are already low emission.

► A 142% increase in young people's bus journeys as a result of 'MyTicket' a value day ticket offering unlimited bus travel, a 50% discount on adult fares, and age eligibility up for special tickets and discounted fares up to and including:- 18 years old.

► Walrus, the Liverpool Region's smart card, is the most used outside London, with 2.5m tickets loaded onto it since its launch in November 2014.

► Customer service training to better help drivers support passengers, with 1070 due to be trained by March 2018, building on already high customer satisfaction with our drivers (91% Transport Focus, March 2017)

► Pooling resources to clean buses after the morning peak to help keep them tidy and inviting for the rest of the day.

► Trailblazing 'better by bus' campaign, speaking as 'bus' not as individual operators with competing messages and tactics.

Said Steve Rotheram, Liverpool City Region Metro Mayor:- "Bus is often the forgotten hero in the contribution it makes to the economy and in supporting communities. It helps people get to work, education, do the shop or make their Hospital appointments and is responsible for 136 million journeys a year in our City Region alone. While there is much more to do to improve the bus offer, the successes of the Bus Alliance are already notable and encouraging, not least the massive increase in young people taking the bus, giving them greater freedom and opportunity. I want us to continue to build on this success, looking at what support we could offer to apprentices in their late teens and early 20's."

Said Kevin O'Connor, MD, Arriva, UK Bus:- "Arriva is a proud partner of the Merseyside Bus Alliance. Our aim is to get more people travelling by bus, both through promoting the benefits and improving the experience. From planning their trip right through to getting off at their destination, we are working to ensure the best possible travel experience for our customers. We look forward to working in partnership to build on the success of the Alliance."

Said Mark Threapleton, MD, Stagecoach, UK Bus- England and Wales:- "The 1st formal year of the Bus Alliance has achieved a huge amount and shows that strong and effective partnership working can deliver real results. In the Liverpool City Region we're seeing more people taking the bus, higher passenger satisfaction and significant investment in new vehicles for local communities. We hope to create a virtuous circle where patronage continues to increase, further investment is made and the local bus network sees continued growth and further improvement and expansion. There is still work to be done, but this is a very positive start to the Alliance which we will work hard to continue."

Said David Sidebottom, Passenger Director at independent watchdog, Transport Focus:- "More than nine in 10 bus passengers in the Liverpool City Region are satisfied with their service. This shows that the Bus Alliance's approach of listening to passengers, and focussing on their key priorities:- a punctual, reliable, and value for money service on clean and comfortable buses; can make a real difference."
---
Unite launches confidential hotline for Liverpool Hospital workers
UNITE, Britain's biggest Union, has launched a confidential hotline for workers employed by ISS at the Royal Liverpool and Broadgreen University Hospitals Trust, so workers can highlight concerns they may have about their employer without fear. On 20 September 2017, at a meeting of Liverpool City Council, Councillors unanimously passed a motion requesting the Mayor writes to the chief executive of ISS Facilities Management calling for the reinstatement of a fair sick pay scheme. The Mayor and all the individual Councillors will now write to both ISS and the Trust urging ISS to negotiate with Unite with a view to reinstating the full sick pay regime, so that ISS staff have access to a scheme which mirrors the scheme available to NHS workers. The workforce were stripped of a fair sick pay policy. It has been replaced with an inferior scheme where employees can only accrue 12 sick days per year. This compares to the NHS sick pay scheme where workers get up to 6 months on full pay and a further 6 months on ½pay. It would take around 15 years' service with ISS, without a single day off work sick to accrue 6 months on full pay. Workers have also raised concerns about alleged bullying, problems with equipment and standards. A hotline has been launched to help workers raise their concerns confidentially. Unite Regional Officer, Keith Hutson said:- "The unanimous support of Liverpool City Council for the workers' campaign for a fair sick pay scheme is fantastic news and will give the workforce an added confidence. The union has now opened up a confidential hotline for workers employed by ISS at the Royal Liverpool and Broadgreen Hospital Trust following a number of concerns raised by workers. It is time for ISS to listen to its workforce, treat them with dignity and reinstate a fair sick pay scheme."