Greasby - showing signs of old age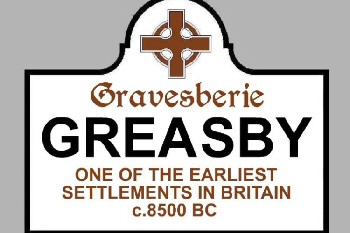 THE origins of a Wirral village have been found to be around 6,000 years older than Stonehenge and the Pyramids. A series of new boundary signs are to be unveiled next week that proclaim that the township of Greasby contains the earliest dated settlement in Western Britain; and 1 of the oldest in the country. Acknowledging the historical significance of Greasby with these signs has long since been an aspiration of former Liverpool City Centre planning team leader, Rod Hutchinson. His ambition has been made possible now thanks to community funding through the Western Link project, the ₤1 billion venture between National Grid and Scottish Power Transmission that will being renewable energy from Scotland to homes and businesses in England and Wales and which runs through parts of Wirral. Rod said:- "After 12 years of endeavour, I'm delighted that these place-name signs have at last been realised. Greasby's amazing history is worth celebrating both locally and nationally."

The new signs have been designed by Rod and have been manufactured by the leading sign makers, Leander Architectural of Buxton. Their installation was supervised by Wirral Council's Senior Assistant Engineer, Ian White. The work that led to the latest 'dating' of Greasby began with excavations near Greasby Copse, between 1987 and 1990, by archaeologists from Liverpool Museum. They uncovered a substantial settlement with stone floor, pits, large working hollows and a fireplace together with over 12,000 early stone tools. At that time, the site was dated at 7000 BC or earlier and ascribed to the Mesolithic period. However, as a result of the proposals for the signs to celebrate Greasby's significant historical status, Ron Cowell, Curator of Prehistoric Archaeology at the Museum of Liverpool, raised further funds for carbon dating of hazelnut shells found in the stone hearth. Astonishingly, this revealed that the remains were even earlier than previously estimated and dated from around 8,500BC. This adds weight to James Dyer's belief, as stated in his book 'Ancient Britain' that the structure discovered at Greasby:- "seems almost certainly to be the earliest dwelling found in Britain." Regarding the origins of the name Greasby, the Survey of English Place Names concludes that:- "no certainty of the meaning of the name is possible". Over the centuries it has been written:- Greavesberi, Grausberi, Grauesbyri, Grausby, Grauesbi, Greseby, Greisbie and Gresbie. However it seems the name is of Anglo Saxon origin as it occurs in the Domesday Book as Gravesberie, possibly deriving from the Old English, Graefes burh, 'the Castle of Graef' or "stronghold at a wood or grove." Greasby was on the postulated important Roman road from Chester to Meols, where Roman remains such as coins, jewellery and weapons, have been found. Excavations in Greasby village in 1965 established that Barker Lane was of Roman origin although official confirmation of that was not possible until around 1980. In addition to Western Link's support for the signs, ₤750 was donated from the Wirral West Community Fund and ₤750 from Greasby Community Association to cover the costs of installation. Chair of the Wirral West Constituency Committee, Cllr Jeff Green, said:- "We are proud to have one of the oldest confirmed settlements in the country on our doorstep and delighted to have been able to support the signage project with funding. Now everyone who visits or passes through Greasby will know the significance of the village." The unveiling of one of the 5 signs will be at 11am, on Thursday, 28 September 2017, outside the Premier Inn, on Greasby Road, Greasby, Wirral, CH49 2PP.
---
Regional survey shows worryingly low awareness of fire door safety in Merseyside
A survey of 2,000 adults in support of Fire Door Safety Week that runs from 25 September 2017 to 1 October 2017, has shown an alarming lack of general public awareness of the essential role of fire doors, which are a legal requirement in all commercial, public and multi occupancy buildings. The research, carried out by Iron Mongery Direct, revealed that 53% of people in Merseyside have seen a fire door being illegally wedged open. This compares to the UK wide statistic which stood at almost 1 in 2 people (49%). Another troubling outcome was that 24% of respondents in North West were unaware that fire doors must be kept shut at all times compared to the national average of 1 in 4 people (25%).

Hannah Mansell, spokesperson for the Fire Door Safety Week campaign, said:- "The survey results indicate that the public need to be more aware of the critical role of fire doors. Often the 1st line of defence in a fire, their correct specification, maintenance and management can be the difference between life and death for building occupants. Of course, a wedged open fire door provides no protection. We urge everyone to immediately contact the person responsible for fire safety in their building if they are unsure of the condition or inappropriate use of a fire door. Report major concerns to the local fire brigade, who can carry out audits of the premises. Cutting corners with badly fitted fire doors or those with incompatible, non fire rated or certificated components costs lives."

The survey also highlighted that 38% of people in Merseyside did not know the difference between a fire door and an ordinary door. In addition, 32% of people across the county said they would prop a fire door open to let in fresh air among other reasons. According to the British Woodworking Federation, the organisation behind Fire Door Safety Week, 3 million fire doors are installed each year. However, they remain a significant area of neglect and should be regularly checked and maintained by those responsible for the upkeep of the building.

Managing director of IronmongeryDirect, Wayne Lysaght Mason, commented:- "Although our survey was carried out just a month after the Grenfell Tower fire in June, it is disturbing that a significant proportion of the general public seem to lack basic fire door knowledge. We urge the public to contact the person in charge of fire safety in their building if they are unsure about the condition or use of the fire doors. We also encourage trades people to use our online fire door checklist to help assess whether fire doors in buildings they occupy, or are responsible for, are legally compliant."

The safety campaign says that fire doors are often the 1st line of defence in a fire and their correct specification, maintenance and management can be the difference between life and death for building occupants.
---
Warrington kebab man takes away jail term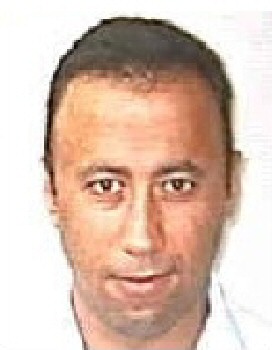 A Warrington fast food takeaway boss, who lied about his shop's takings as part of a ₤179,000 tax fraud, has been jailed. Mehmet Tekagac, 43, of Viscount Road, Padgate, claimed he made around ₤9,000 a year from the 'Top Grill Kebab and Pizza House' on Warrington Road, Penketh, between January 2012 and October 2015. But HM Revenue and Customs (HMRC) investigators found he earned far more after examining bank records, his personal income and records of sales made through a website. Tekagac hid his takings to evade paying ₤31,244 in Corporation Tax. He also pocketed more than ₤98,000 VAT he charged customers and claimed ₤49,528 in Child Tax Credits as a low income family of 6 during the fraud. On 20 September 2017, Tekagac was sentenced to 30 months in prison at Liverpool Crown Court. He pleaded guilty to 3 counts of tax fraud totalling ₤179,154. Confiscation proceedings have begun to recover the stolen Tax. Sandra Smith, Assistant Director, HMRC Fraud Investigation Service said:- "Tekagac is paying the price for thinking it was acceptable to steal from the public purse. He took his fraudulent income at the expense of honest taxpayers and businesses who play by the rules. If you know of anyone who is committing tax fraud you can report them by calling the HMRC Fraud Hotline on Hotline on:- 0800 788 887."

Do you have questions about cancer?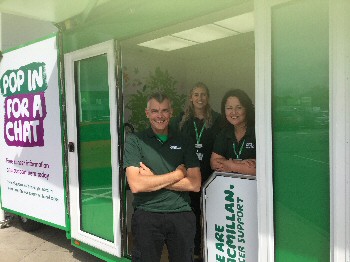 FREE support and cancer advice is coming to Williamson Square, Liverpool City Centre, on Saturday, 30 September 2017, from 10am to 6pm. Macmillan Cancer Support's mobile service will be visiting the area, with cancer information specialists on hand to answer questions and provide information. The team encourages anyone with worries relating to cancer to stop by, whether you're living with cancer, or care for someone who is. Cancer can impact all aspects of your life, not just your health. The team are highlighting issues around the financial impact of cancer. If you've been affected by cancer, your finances might not be your 1st thought, but many people are faced with extra costs they hadn't considered. Macmillan research shows that 83% of people are, on average, ₤570 a month worse off because of a cancer diagnosis1. This is often due to being unable to work and having increased costs such as travel to Hospital or increased fuel bills.

Debbie Smith, a Macmillan Information and Support Specialist on the unit, says:- "It's really important that people living with cancer are able to access the financial advice and support they are entitled to, so they can focus on what's most important: their health. We can help signpost people to Macmillan benefits advisers who can provide free, confidential advice. On the dates mentioned above, we're here to answer any questions about cancer. Whether you want to know what symptoms to look out for, need advice about managing the side effects of your treatment, or want to find local support for carers, come along and see us. We'd be happy to help."

For further information about Macmillan, it's mobile information service, and planned visits, please go to the charities website or call Macmillan free on:- 0808 808 00 00 (Monday to Friday, 9am to 8pm).
---
International Award Winning TV Comedian Comes to Comedy Club
ON Friday, 29 September 2017, at the Atkinson's Laugh Out Loud Comedy Club presents a comedy corker with the award winning Alistair Barrie. Comedian, actor and writer Alistair Barrie is blessed with a witty turn of phrase and an on stage elegance he is 1 of the most sought after performers on the international comedy circuit. He has worked throughout the UK and Ireland, as well as further afield in:- America, Australia, Switzerland, Netherlands, South Africa, Estonia, Mumbai, The Channel Islands, Austria, Antibes, Cyprus, Crete, Luxembourg, Qatar, Belgium, Prague, Dubai, Doha, Bahrain, Abu Dhabi, Norway, Hong Kong, Macau, Malta, Singapore, Indonesia, Kuala Lumpur, Egypt, Afghanistan, Hungary, Jordan, Athens and Myanmar, on a ship in the North Sea and at the world's highest gig on top of a mountain in France.

Alistair is a core member of The Cutting Edge team at London's Comedy Store and has made numerous radio and television appearances around the world. A regular at corporate events and festivals, he has taken 7 solo shows to the Edinburgh Festival; his 2012 show 'Urban Fogey' and 2015 show 'No More Stage 3' were both runner up for best show at the Fringe in the Amused Moose Laughter Awards. No More Stage 3 was then invited to the 2016 Perth Festival in Australia before a European tour and dates at London's prestigious Soho Theatre.

He also appeared in the hit plays 'Breaker Morant' with Adam Hills and 'Coalition' with Phill Jupitus, which transferred to London after its Edinburgh run. He created and compered 'Bye George,' the comedians' farewell to George W. Bush, at the Southbank's Queen Elizabeth Hall in 2009 and has performed in some of the country's most prestigious theatres including:- The Bloomsbury, Lyceum, Harold Pinter, Shepherd's Bush Empire, Oxford New Theatre and The Manchester Opera House. He has written for the BBC, ITV, Channel 4, Sky, Radio 4 and a number of other comedians.

Alongside former Perrier nominee Nick Revell, between 2011 and 2015 Alistair co-produced, wrote and performed in 'No Pressure to be Funny,' a monthly topical show and podcast presented by LBC's James O'Brien, described by The Daily Telegraph as 'the fringe's answer to Question Time' and by The Observer as 1 of the Top 10 podcasts of 2015.

Phil Chapman began performing comedy in 2006, performing around the North of England, where he placed second in 4 more competitions, including:- the legendary Beat the Frog World Series.

Given his consistency, and undeterred by his near brushes with success, he decided to carry on performing and has now established himself as a regular in many clubs around the country, and he is renowned for his ability to win over any audience.

From his carefully crafted gags, to his engaging anecdotes, his material and stage presence ensure he is a big hit wherever he's playing, and he always leaves.

All line ups are subject to change, but don't worry, we'll only replace them with someone twice as funny!

Laugh out Loud is normally on the 1st Saturday, of every month, but this month there is a change of date to Friday, 29 September 2017, doors open 7.30pm and the fun starts at 8pm. Tickets: ₤15.00 in advance / ₤18 on the door / ₤40 Season.

Find out more about the full comedy programme and to book please call our Box Office on:- 01704 533333 or go to the venues website.
---
Stay safer for longer on the road and pavements
ROAD users in Liverpool aged over 60's are being invited to book a place at a free event, on Thursday, 12 October 2017. Liverpool City Council's traffic management and road safety team has organised the event at the Devonshire House Hotel on Edge Lane, from 10am to 2pm, targeted at not just drivers, but also bus users, cyclists and pedestrians with the aim of helping them stay safe on the roads.
Councillor Steve Munby, Liverpool's Cabinet member for highways, said:- "We have a growing older population driving cars, using public transport and using our pavements. At the same time, the roads are getting busier because we are a growing, successful City and that means we need to do all we can to help older people stay safe on our roads and pavements. This is a free session which will provide handy hints, tips and advice to help older people stay safer for longer."

Lunch and refreshments will be provided as well as information, advice and free handouts with useful hints and tips. Older drivers will also be able to sign up to a free 'Drive Safer For Longer', 2 hour confidential session with a driving instructor funded by Merseyside Road Safety Partnership. Places can be booked by calling:- 0151 233 3073 or by sending them an email.
Over the last 40 years, the number of vehicles on the roads has almost trebled from 12 million to 35 million. In the past decade, there has been a 53% rise in the number of people aged over 60 killed and seriously injured on the roads; while those affected aged over 80 has increased 3.5 times. And the number of drivers aged over 70 increased from 2.2 million to 3.9 million from 1992 to 2012 and is projected to rise to 5.8 million by 2032. In Liverpool, the number of over 65's, in Liverpool, is predicted to grow by 50% over the next 20 years.