Musical Fireworks Championships 2017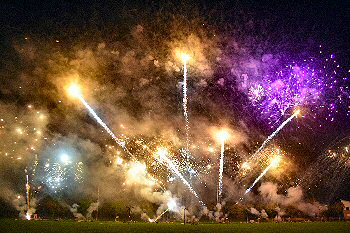 A Breathtaking Japanese fire show will open the 2017 British Musical Fireworks Champion of Champions Show later this month in Southport. 7 of the very best pyrotechnic display teams ever to feature in the British Musical Fireworks Championship will go head to head for a special:- 'Champion of Champions' themed competition over three nights in the popular resort. And to wow the thousands of spectators even more, a scorching fascinating pre-show display has this week been confirmed to launch each night's competition.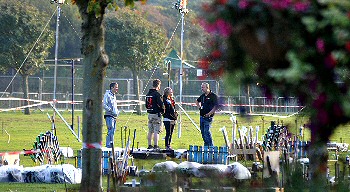 Liverpool based:- 'Bring the Fire Project' are set to bring their unforgettable:- 'Japanese Fire Show' to Victoria Park, from 29 September to October 2017. They will light the way for an action packed 3 days of pyrotechnic wonderment as seven previous winners vie it out to be crowned the ultimate:- 'Champion of Champions.' 2 teams will wow the crowds on Friday, 3 on Saturday and 2 more displays on Sunday, with the winning display announced later that evening. Gates open each night at 6pm, with the:- 'Bring the Fire Project' starting their display at 7pm. The impressive fireworks scheduled to start at 8pm, each night! Tickets are still available online for all 3 nights starting from just ₤5.50.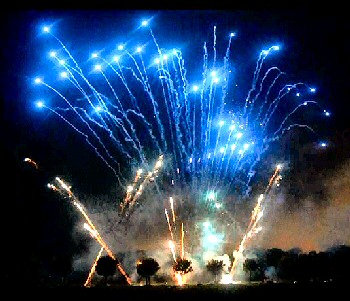 Cllr Marion Atkinson, Sefton Council's Labour Cabinet Member Regeneration and Skills, said:- "The British Musical Fireworks Championship really is an amazing event and one which has lit up the skies of Southport since 1999! It's an event that would not be possible without the continued support of Sefton Council. To celebrate the Champion of Champions event with the fantastic addition of 'Bring the Fire,' will give thousands of spectators and truly unforgettable experience. Crowds from all over the North West attend the event at Victoria Park and ticket sales have yet again been very strong in the lead up to this year's event. Local businesses really benefit from the added footfall to the town over the weekend and I am looking forward to seeing the quality of displays on show this time round. If you are thinking of attending please try and get tickets in advance to avoid missing out, Saturday seated tickets have already sold out."
---
Neighbourhood Festival New Additions Announced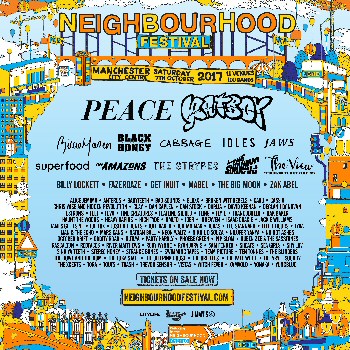 WITH less than a month to go until Manchester's multi venue Neighbourhood festival returns, new additions to the line up have now been announced! The new wave artists including:- Idles, Queen Zee and The Sassontones, Touts, The Xcerts and Man and The Echo join headliners Peace and Rat Boy along with some of the country's freshest names such as:- Mabel, Zak Abel, The Big Moon, The Amazons and Isaac Gracie. Performances from over 100 artists will take place across Manchester's best and most iconic music venues the South side of the City, Saturday, 7 October 2017. As well as established names Neighbourhood prides itself on showcasing local artists. Expect to see amazing sets from:- Cabbage, Rory Wynne, Jordan Max, The Blinders, Phoebe Green, No Hot Ashes, Strange Bones, October Drift, Party Hardly and Team Picture. Watch out for two special guests to be announced soon. The inaugural event last year saw:- Blossoms, Circa Waves, Liam Fray, White Lies, Twin Atlantic, The Sherlocks, Louis Berry, The Pigeon Detectives and many more perform to sold out crowds and receive rave reviews across the board. Tickets for Neighbourhood Festival are on sale NOW via:- NeighbourhoodFestival.Com.
---
Special awards for long service on Liverpool Council
FORMER Councillors from Liverpool will be rewarded in recognition of their services to the City Council, on Monday, 25 September 2017, at a special ceremony at Liverpool Town Hall. The Lord Mayor of Liverpool, Councillor Malcolm Kennedy will present medals to the 9 newly appointed Honorary Aldermen and Women of the City of Liverpool. The Councillors are from different political backgrounds and between them have decades of experience as elected members, some in senior roles. Councillor Kennedy said:- "I am delighted to be awarding these men and women with medals recognising their hard work and dedication to Liverpool City Council and to the residents of the City of Liverpool. I know many of them personally from my time on the Council and know that they ll made an enormous contribution to the City and gave up their own free time in order to do so. I congratulate them and thank them on behalf of the City of Liverpool." The 9 are as follows:- David Antrobus, Christopher Lenton, Peter Millea, Norman Mills, William Owen, Ian Phillips, Maggie McDaid, Peter Coventry, Peter Allen.

The River of Light Returns to the Mersey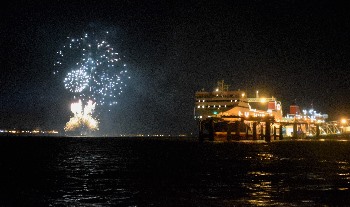 ONE of the UK's most successful firework companies will light up the skies above both sides of the River Mersey for this year's 5 November celebrations; with a specially commissioned musical display in Liverpool and Wirral. Titanium Fireworks are the team behind acclaimed national events including the Mayor of London's New Year's Eve party, Edinburgh's Hogmanay, the launch of Hull's City of Culture year, the opening ceremony for the 2014 Commonwealth Games in Glasgow and the Adele finale show, at Wembley Stadium, in June 2017. They are set to take the helm of River of Light, on Sunday, 5 November 2017 and are already planning a never before seen display on the River Mersey to wow the 10 of thousands of people expected to head to Wirral and the Liverpool waterfronts for the free spectacle.
Fireworks will be set off from the water's edge and from huge barges floating on the Mersey, and will be accompanied by a soundtrack played from key areas and venues along the waterfront.
In Liverpool, there will be fiery street animation from around 5pm, along the Pier Head and The Strand, before the fireworks starts, at 6.30pm.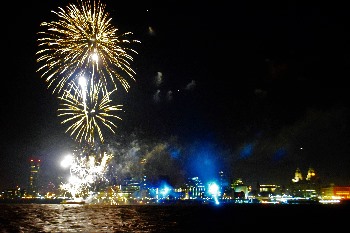 Liverpool's Assistant Mayor and Cabinet Member for culture, tourism and events, Councillor Wendy Simon, said:- "It is a massive coup to be able to work with Titanium; their reputation is unsurpassed and they will undoubtedly bring the wow factor to our waterfront, on 5 November 2017. River of Light had its first outing last year and was a real learning curve for us. This year, there's a focus on the elements which proved really popular and generated a lot of positive feedback, and overall making sure the entire event is of the standard which Liverpool audiences have come to love and expect from our outdoor events. With less than 2 months to go, the team are working hard to pull together a fantastic, free, family friendly evening out, showcasing the very best of our world heritage waterfront."

Wirral Council leader, Councillor Phil Davies, said:- "I am delighted we have been able to put together such an exciting event. With huge, spectacular displays along the River; with perfect vantage points for residents on both sides of the river; this will be a truly unforgettable experience. I know thousands of people will flock to the waterfront to enjoy the show. We will have great entertainment and activities on offer, and I hope everyone enjoys what is set to be a fantastic, free family event."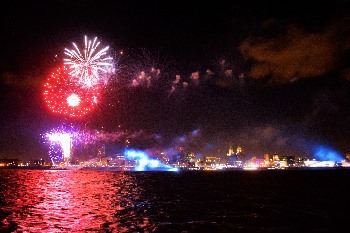 Darryl Fleming, Co-Owner and Director of Titanium Fireworks, said:- "We are really excited to be working with the project team to deliver a fantastic display on the Mersey; an estuary river which has played such an important role in the history of the City Region. We know that Liverpool has a proud cultural heritage and we are thrilled to be given the chance to entertain an audience that knows how to have fun."

In Wirral, River of Light will be part of a fantastic weekend of fireworks, which will also see 6 community displays taking place, on Saturday, 4 November 2017.
Figures from 2016 show around 200,000 people watched the display, and just over ½ the attendees were from outside of Liverpool. The event is believed to have brought in ₤4.5 million to the local economy, boosting the night time economy by more than ₤750k.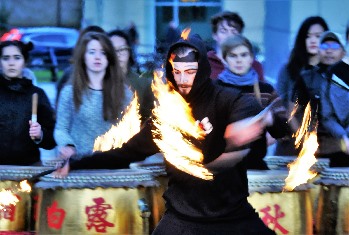 More information on the event, and the best vantage points to see the fireworks and enjoy the street entertainment, will be added to the River of Light website or join in the conversation on Culture Liverpool's Facebook and Twitter social pages using the hashtag:- '#RiverOfLight'
River of Light's Presenting Partner is The LECCY, Liverpool Energy Community Company, set up by the Mayor of Liverpool to offer low cost gas and electricity to people.
Fact file:- Liverpool's annual fireworks display moved to the waterfront in 2016 to reach a larger audience and have more of an impact on the local economy.