WOODLANDS DAY IN FORMBY PINEWOODS

Photographs and Report by L Trollope
THOSE who ventured onto the Events Field near Formby Point car park, last Saturday, found many interesting things to divert them, whilst they made their way around the displays of historical exhibits and traditional crafts which formed an event to mark the implementation of the Sefton Coast Forest Plan. All was made even more pleasant by the warm sunshine.

Stands were manned by knowledgeable and enthusiastic folk who were keen to impart information to others. (Incidentally, many are available to visit schools and other events.) People of all ages found much to engross them.

Families watched Gilly the Dales Cob snigging (dragging logs from the nearby wood) under the guidance of Charlie Parker from Cumbria.

Vikings from Wychurst showed their skills in the tasks of Viking daily life and manufacture and discussed issues, such as the finer points of Viking armour, weaponry and tactics.

Willow Post Design from Cumbria showed their expertise in willow weaving with the public helping them fashion various objects.

Coracle maker, Charlie Fogg had come from Bridgnorth to display his boats. Coracle sailing, once common to all Celtic areas, is now a dying art.

A smart Tudor farmhouse was being erected by the "Trees and Bees" of Ludlow. It was enlightening to hear that houses, even then, were made at source, i.e., where the wood was, and delivered as a flat pack to the desired area! MFI and IKEA aren't so modern after all then! Trees and Bees also imparted the finer points of apple pressing and cider making. Delighted young volunteers operated an apple scratter and a press to produce apple juice, which was then sampled and declared delicious. There was also an ingenious mechanical apple peeler and corer, seemingly very 'today' but actually dating from the 1860's.

More local representatives included a 'bodger' from Churchtown who, with wheelwright Edward Crowhurst displayed traditional wood turning, carving and fitting, all involving careful craftsmanship.

Also on show were the traditional wood arts such as thinning and chipping, and much information about sustaining woodlands and conservation of wildlife, on display in the marquee. Children were able to try out various handicrafts and they thoroughly enjoyed their efforts.

Representative of various organisations such as the Lancashire Wildlife Trust and Red Alert (the Red Squirrel Action Group) were available to offer information and advice.

Last, but not least, those stalwarts, St John Ambulance personnel were on hand to offer first aid. The Police, on their new quad bikes, looked in to see that all was well and Sefton Rangers, who had organised the event were able to give the public a glimpse of their environment and to share their vision for the future.

It was a happy and informative event and all for free! Alan Bale, the Woodlands and Habitat Officer, was able to declare it a great success.
THIS WEEKEND:- also for FREE, 'Bird Watching for All', at Southport Pier between 11am and 4pm. Telescopes and binoculars will be available, or bring your own. Suitable for all ages and abilities.

ALSO on Sunday on Southport Pier, 1-4pm, Family Fun Day; games centring on 'the fascinating world of birds'.

OR: on Sunday, join the Rangers for an Autumn Ramble around Rimrose Valley, meet at Cookson's Bridge entrance to the Park off Gorsey Lane, Netherton; Booking essential, ring 01704 510173.

FUTURE EVENTS:- These include Sunday 5th October "Up, Up, Up and Away". Make your own Kite and then fly it on the beach, Ainsdale Discovery Centre 2-2.30pm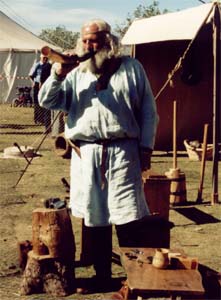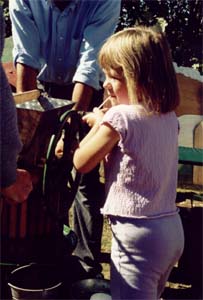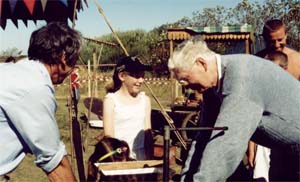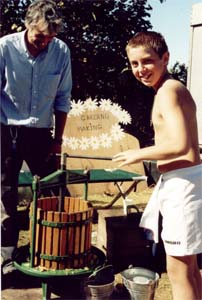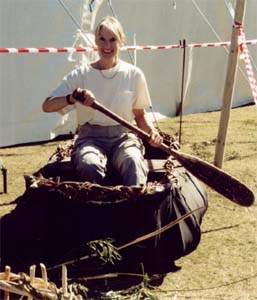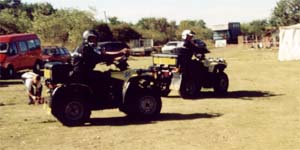 Page 1 of 2