The Sandgrounder BEER FESTIVAL

At the Southport Arts Centre, on the
18th to the 20th September 2003.
Photographs and Report By Sally Devine
THE 4th Sandgrounder Beer Festival got underway last Thursday albeit on a different date than usual. The venue being unavailable in May.

70 beers were on offer over the 3 days, customers voting for the champion beer of the Festival which went to Valediction from the Hart Brewery at Great Eccleston Lancashire. A dark beer ABV 4.8% made with chocolate and crystal malt.

Friday night was busy with over 300 people attending despite the heavy rainfall. Entertainment and food were also on offer. Bad Backs - the band were in excellent form doing cover versions of the Stones, Hendrix, Lynyrd Skynard, free etc.

The Festival is staffed by volunteers from the local CAMRA branch who ensure the event runs smoothly over the 3 days and most importantly keep the beers in good condition.

This Festival appeals to all age groups, both male and female, young and old, the idea is to sample a few beers and enjoy their favour and texture (no binge drinkers here) CAMRA's main objective is to campaign for the preservation of good pubs and good ale. Rural pubs are fast diminishing so campaigns such as 'the pub is the hub' are vital.

Choice of beers was vast, ranging from ABV 3.5 to a mighty 10 from Bierton Bridge, a warm and fruity barley wine.

Robert Cains brewery (main sponsor) provided 2008 to celebrate Liverpool's Capital of Culture success.

Names to intrigue included Neetle Thrasher, The Naka, Mosquito Photo Recce, Cross Buttock, Pendle Witch and Pinch Noggin.

A range of ciders and parries were also available for those looking for a sweeter favour.

Ales came from all over Britain as far as the Arran Brewery and local beers from Rainford and the Baltic Fleet in Liverpool.

A thoroughly enjoyable experience and here's to the 5th Sandgrounder Festival next year.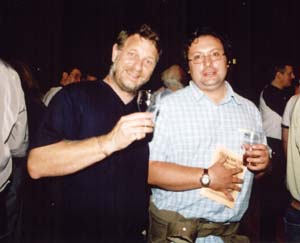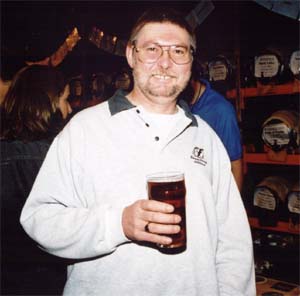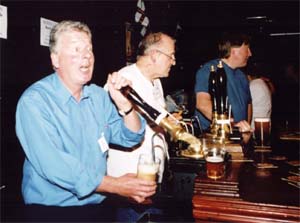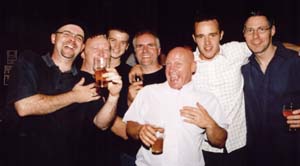 Page 1 of 2.