Navigation
Latest Edition
Back to Archive

Please beware that this is an archived news page.

This page has been archived as a historical record only.

ALL OFFERS / DEALS ARE NO LONGER VALID WITH IN THIS NEWS PAGE

Some features and links on this page might no longer be functioning.


| | | |
| --- | --- | --- |
| Southport Reporter® | Edition No. 119 | Date:- 04 October 2003 |
| | |
| --- | --- |
| Your news... Your words... | |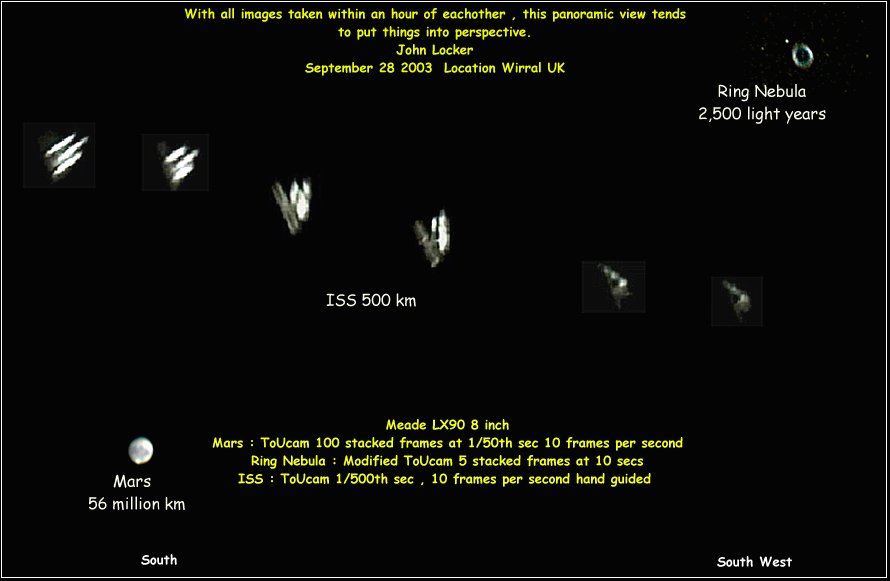 SMART-1 leaves Earth on a long journey to the Moon

Report with thanks to ESA Communication Department, Paris, France

ON 28 September SMART-1, Europe's first science spacecraft designed to orbit the Moon, has completed the first part of its journey by achieving its initial Earth orbit after a flawless launch during the night of 27/28 September.

The European Space Agency's SMART-1 was one of three payloads on Ariane Flight 162. The generic Ariane-5 lifted off from the Guiana Space Centre, Europe's spaceport at Kourou, French Guiana, at 2014 hrs local time (2314 hrs GMT) on 27 September (01:14 Central European Summer time on 28 September).

42 minutes after launch, SMART-1 as last of the three satellites had been successfully released into a geostationary transfer orbit (654 x 35 885 km, inclined at 7 degrees to the Equator). While the other two satellites are due to manoeuvre towards geostationary orbit, the 367 kg SMART-1 will begin a much longer journey to a target ten times more distant than the geostationary orbit; the Moon.

"Europe can be proud", said ESA Director General Jean-Jacques Dordain, after witnessing the launch from ESA's ESOC space operations centre in Darmstadt, Germany, "we have set course for the Moon again. And this is only the beginning; we are preparing to reach much further".

The spacecraft has deployed its solar arrays and is currently undergoing initial checkout of its systems under control from ESA/ESOC. This checkout will continue until 4 October and will include with the initial firing of SMART-1's innovative ion engine.

By ion drive to the Moon

"Science and technology go hand in hand in this exciting mission to the Moon. The Earth and Moon have over 4 thousand million years of shared history, so knowing the Moon better will help scientists in Europe and all over the world to better understand our planet and will give them valuable new hints on how to better safeguard it" said ESA Director of Science David Southwood, following the launch from Kourou.

As the first mission in the new series of Small Missions for Advanced Research in Technology, SMART-1 is mainly designed to demonstrate innovative and key technologies for future deep space science missions.

The first technology to be demonstrated on SMART-1 will be Solar Electric Primary Propulsion (SEPP), a highly efficient and lightweight propulsion system that is ideal for long-duration deep space missions in and beyond our solar system. SMART-1's propulsion system consists in a single ion engine fuelled by 82 kg of xenon gas and pure solar energy. This plasma thruster relies on the "Hall effect" to accelerate xenon ions to speed up to 16,000 m/s (or 57 600 km/hr). It is able to deliver 70 mN of thrust with a specific impulse (the ratio between thrust and propellant consumption) 5 to 10 times better than traditional chemical thrusters and for much longer durations (months or even years, compared to the few minutes' operating times typical of traditional chemical engines).

The ion engine is scheduled to go into action on 30 September. At first, it will fire almost continuously – stopping only when the spacecraft is in the Earth's shadow – to accelerate the probe (at about 0.2 mm/s2) and raise the altitude of its perigee (the lowest point of its orbit) from 654 to 14 000 km. This manoeuvre will take about 80 days to complete and will place the spacecraft safely above the radiation belts that surround the Earth.

Commissioning will be completed within 2 weeks, after which ESA's control centre at ESOC will be in contact with the spacecraft for two 8-hour periods every week.

Once at a safe distance from Earth, SMART-1 will fire its thruster for periods of several days to progressively raise its apogee (the maximum altitude of its orbit) to the orbit of the Moon. At 200 000 km from Earth, it will begin receiving significant tugs from the Moon as it passes by. It will then perform three gravity-assist manoeuvres while flying by the Moon in late December 2004, late January and February 2005. Eventually, SMART-1 will be "captured" and enter a near-polar elliptical lunar orbit in March 2005. SMART-1 will then use its thruster to reduce the altitude and eccentricity of this orbit.

During this 18-month transfer phase, the solar-electric primary propulsion's performance, and its interactions with the spacecraft and its environment, will be closely monitored by the Spacecraft Potential, Electron & Dust Experiment (SPEDE) and the Electric Propulsion Diagnostic Package (EPDP) to detect possible side-effects or interactions with natural electric and magnetic phenomena in nearby space.

A promising technology, Solar Electric Primary Propulsion could be applied to numerous interplanetary missions in the Solar System, reducing the size and cost of propulsion systems while increasing manoeuvring flexibility and the mass available for scientific instrumentation.

In addition to Solar Electric Primary Propulsion, SMART-1 will demonstrate a wide range of new technologies like a Li-Ion modular battery package; new-generation high-data-rate deep space communications in X and Ka bands with the X/Ka-band Telemetry and Telecommand Experiment (KaTE); a computer technique enabling spacecraft to determine their position autonomously in space, which is the first step towards fully autonomous spacecraft navigation.
To learn more about space, why not join the UK SEDS today???
& find out more!

Southport Reporter is a registered Trade Mark. Copyright © Patrick Trollope 2003.