FAME Heat 2!
"It just gets hotter as the weather outside gets colder!"
WHAT a fantastic night that was held at Casablanca on the 29 of January. We now have to ask just how far away will the events contestants come from at the next one? The second part of the "Fame" Search For A Star at Pleasureland had a competitor who came all the way from Spain, to compete in the competition!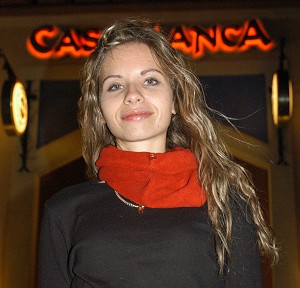 23 year old Nikki Miller (above), who was originally from Birkenhead moved with her parents to Benidorm where her mum works at the airport. She was told about the event in Southport and decided to brave the cold and hoped on a plain and jetted back to the UK to sing in what is now a turning into an international event. She then flew back and will have to come back again to sing in the semi finals. Also going into to the finals are Abby Small, Tim Mvula, Emma King, Simon Brook, Laura Mc Donald, Jonathan Campbell, Lucy Barton and Gemma Edwards. The other contestants who did not get chosen were still all astoundingly and we hope to see them again. They were Paul Cumshaw, Megan Adcock, Haley Aldevson, Maria Curry, Gemma Edwards, Alicia Benson, Emma Wilson, Nicola Holluwood and Jenny Roscoe. Well done to you all, as all of you did your best and entertained us fantastically.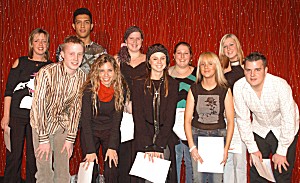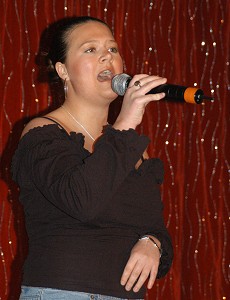 Page 1 of 4.
Click below for more photographs of heat 2.