MP HAILS NEW HELPLINE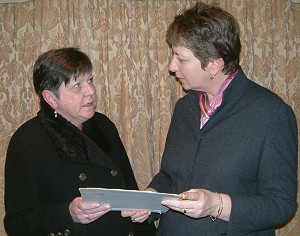 CROSBY MP Claire Curtis-Thomas is backing a new helpline that has been launched to help victims of domestic violence.

Set up with Government funding and support from Comic Relief, the new helpline is provided by Refuge and Women's Aid, and offers much needed advice and assistance to the one in four people who find themselves as victims of this terrible crime.

Claire said:- "So many lives are ripped apart through domestic violence – it really is appalling. This new helpline offers a first port of call for victims who are feeling trapped and lost." The helpline is available on 0808 2000 247.
FATBOY GOES TO THE CIRCUS
A CERTAIN resident of the Brighton brigade - Fatboy Slim - is set to make his debut Circus appearance on February 28. Having recently launched dance music's new download website alongside Darren Emerson at www.trax2burn.com, The Fatboy, from hearing that Liverpool's Circus knows how to rock a party, is in town.

Full line-up is Fatboy Slim, Groove Armada (DJ Set) + MC and Percussion, Yousef, Jools Butterfield, Lewis Boardman and Slater Hogan. Entry cost is £16. CHECK:- www.circusclub.co.uk for more info.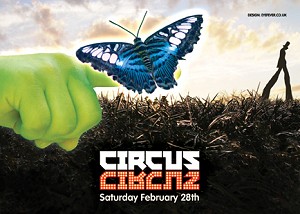 JAIL FOR INLAND REVENUE PAIR IN £257,000 REPAYMENT FRAUD
TWO Inland Revenue employees, 42 year old John Fiddler of Swanside Avenue, Huyton and Marie Till from Lingmell Road, Walton were today jailed at Liverpool Crown Court after pleading guilty to a repayment fraud which netted £257,586 in cash laundered by means of false documentation.

Fidler, described by HH Judge Gerald Clifton as "The rotten apple sat in the Revenue" was jailed for 4 years, whilst Till was given a 10 month sentence. Both worked at the Bootle Tax Office.

The systematic fraud, which involved the setting up of false computer records and the issuing of repayment cheques, took place over a four year period between November 1997 and October 2001.

Eight outside accomplices, who the Judge referred to as "people who had probably never paid tax or paid very little tax" suddenly received cheques as if it was 'Christmas Day' in schemes that were 'corrupt from the word go'. All eight had earlier pleaded guilty and were given sentences ranging from 9 months imprisonment, to Community
Punishment Orders for their parts in the fraud.

Judge Clifton remarked that Fidler had committed an appalling breach of trust in carefully and skilfully scheming against the Inland Revenue's and public interest. Those who are employed by the Inland Revenue and behave in this way as well as cheating their employers are cheating the public."

The Court heard that Fidler, who admitted full responsibility for his actions and that he had corrupted the others involved, had used the money to fund his lifestyle including private education for his three children.
Robbery on Ferryside Road, Southport
MERSEYSIDE Police are appealing for witnesses to a robbery in Southport.

At about 10.30am on Tuesday 3 February a 68 year old woman was walking along Ferryside Road when she was approached by a man who had got out of a J registered blue Ford Fiesta or Escort car. The man grabbed hold of the woman's bag and made off in the car in the direction of Fylde Road/ Preston New Road.

The man is described as being white, mid 30's, 5'10"-6" tall. Of slim build with black, shoulder length hair, wearing a black/ navy blue bubble 3/4 length jacket.

Anyone with information is asked to contact Crimestoppers on 0800 555 111.