NEW YEAR CHEER FOR WILDFOWL
THE Wildfowl & Wetlands Trust has had another boost in developing the nature reserve in Martin Mere thanks to a grant from Ibstock Cory Environmental Trust.

The £6,000 grant received from the ICET is the fourth the Trust has been awarded since January 2002. ICET's latest donations has been used to purchase a new utility vehicle.

Staff at the Wildfowl & Wetlands Trust aim to transform 155 acres of farmland into wetland; essential habitat for the thousands of birds, swans and geese which visit the area every winter.

A Site of Specialist Scientific Interest, Martin Mere, established some 29 years ago, is renowned for its facilities for birds and is visited by around 160,000 people, of all ages, every year, providing educational facilities for 14,000 school children and other youth groups.

Patrick Wisniewski, the centre manager at Martin Mere, expressed his thanks to ICET and commented on the benefits that the new vehicle will bring:- "I am delighted that ICET has assisted us once gain, this time allowing the purchase of a utility vehicle which will give our wardens access to the newly created wetland areas in all weathers and at all times of year."

ICET has part funded the project by utilising funds made available through the Landfill Tax Credit Scheme and is keen to support other community projects in the area.
Picket Last Ditch Plan
BELEAGUERED music club The Picket on Hardman Street in Liverpool is to make a last ditch effort to stay in its current building by appealing to the city council for an application to become an independent company in order to remain.

Months of campaigning to save the current location of the city club, has seen celebrities and public support during the past few months and many events to raise awareness of the imminent demise.

Renewal of the clubs entertainment license is due up at the end of March this year. Many concerts organized in previous months has seen a modest start in its appeal to stay open and it is estimated £3,000 is still needed to keep the club open for the foreseeable future in which big name bands are anticipated to play benefit gigs to assist the clubs plight.

A new draft business plan for the trust has been constructed and is being circulated to Liverpool City Council, Northwest Development Agency, and the Arts Council England to create the Picket Music Development Trust Company and negotiate the clubs survival.

The decision to close the music club down was taken in November last year by city councilors after a cost cutting effort announced plans to sell off the famous building to downgrade council economic shortfall.
Letters to Editor:- Further deforestation in the Ainsdale NNR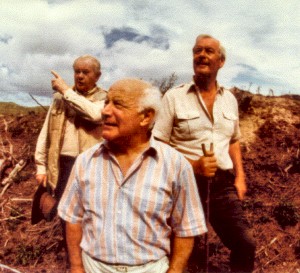 "I AM write in my capacity of Chairman of Sefton Coast Watch (a group of over 5,000 thoughtful people) who value their local woodlands as part of their heritage and wish to pass on this treasure to our future generations. Our aim is to support strategies which recognises these values, and oppose those that do not.

Recently a 20 year Mersey Forest Plan has been put together to provide a thorough long term view for the management of all Sefton woodlands. The plan sets out management activities specifically designed to ensure that all woodlands are managed efficiently in the interest of conservation as a whole, the landowners and the general public too. Unfortunately however, because English Nature wishes on carrying out further deforestation in the Ainsdale NNR involving the destruction of thousands of trees, the frontal woodlands have had to be treated separately from the rest. The law requires that an Environmental Impact Assessment must be carried out before further deforestation can take place. This Assessment has now been completed and a 'Draft Environmental Statement' of its finding has been published for public consultation.
The public now have the right to comment on the options detailed in this Statement, regardless of the recommendations made by its author – ATKINS. Those of you who have received copies of the Questionnaire which was enclosed in the Formby Champion, may well find many of the questions confusing, or not pertinent to the issues that he Assessment was to address ie public views on preferred options for the future management of the forward woodlands – option 1 to 4. some of you may even be tempted to tear it up and throw it away.

I would implore you not to take this step, as by so doing you would be playing into the hands of those who would like a negative response to this very important issue, enabling them to say that they had consulted the public for their views and had received no response.

We have already lost our Council Offices and other publicly owned buildings in Formby, we have lost local hospitals facilities for our children too. We have had a Parish Council and its precept foisted upon us on a vote of less than a quarter of the electorate. Surely enough is enough. Not voicing your views on issues you feel strongly about merely allows those in authority to please themselves.

In responding to the Questionnaire you may wish to take the following views into consideration:-

1. many thoughtful people feel that further deforestation of our woodlands does not provide a sustainable solution to perceived problems on our coast, and we would like to see the forward woodlands managed and maintained as part of the Mersey Forest Plan as a whole. We therefore favour options 1 or 2 (A) or (B) as shown in the questionnaire, as our preferred option. We do not accept the conclusions reached by ATKINS or English Nature regarding the legal nature of our conservation obligations to Europe in these matters. Their often quoted, "To maintain in favourable condition", is always subject to 'natural change' and natural change can be bought about by natural erosion, storms levels, rising sea levels and other natural phenomenon.

2. trees provide a beautiful and tranquil scene in an otherwise bland feature of desert wilderness of which there is already a disproportionate abundance along our coast.

3. trees are environmentally friendly exchanging carbon gases for oxygen. We are being exhorted internationally to plant more tree rather than to destroy them by the thousand.

4. trees are habitat and feeding places for many birds, bats, squirrels and other small animals, amphibians, invertebrates, insects, bugs and beetles, fungi and other flora that thrive in the shade of trees. Many of these species are already on the endangered list. How is BIODIVERSITY served by DESTRUCTION of HABITAT?

5. trees are a tourist attraction for casual visitors, students, artists, bird watchers and those seeking fresh air and exercise in peaceful surroundings.

6. trees are the accepted scene to local people and they wish it to remain so for future generations to enjoy.

7. trees play an important role in stabilising our dunes and consequentially our sea defences. Dune stability and the prevention of sand blow in this age of global warming are crucial. Storms are forecast to be more frequent and more severe in the future.

8. Sefton already has the lowest percentage of tree cover in England at 4% compared with 12% in the rest of the country, and 30% in the rest of Europe. We need more trees not less.

9. we feel that alternative methods of conserving sand and preventing the erosion of parts of this coast need to be explored before any further deforestation takes place.

10. we believe that destruction of habitat on the scale proposed in options 3&4 ©&(D) are in breach of the spirit and the word of both the British – 'wild life and countryside act 1981' and the European – 'habitat directive'. Ie the interference with habitat, feeding and resting places of wild species, particularly of those on the at risk list.

11. we believe that the net loss to conservation resulting from proposed deforestation would far exceeds the limited and unpopular gains which in any event would not be sustainable.

If you are too busy, or perhaps don't know how best to respond to the questionnaire and find yourself in agreement with the sentiments expressed above, simply enclose a short note with your questionnaire saying that you support the views expressed by Sefton Coast Watch and wish them to be considered as part of your response. Post the note to Steve Muddiman along with the questionnaire having circled no to questions 8 and 9 (last page on questionnaire) entering your name, address and phone number as required.

Jim Hersey"