Search for Missing Man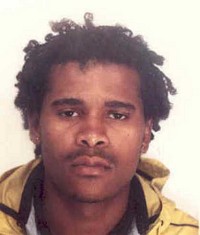 MERSEYSIDE Police are appealing for a man who is missing from home to contact them.

Nelson al Mieda, aged 18, an asylum seeker who normally lives at a hostel on Garmoyle Close, Wavertree was reported missing by the hostel managers on 21 January, and inquiries have so far not revealed where Nelson may be.

Nelson, who might also go by the surname 'de Almieda', has been known to also stay in a flat on Picton Road, Wavertree, and may be living elsewhere in the Merseyside area with his girlfriend. Police believe it's also possible he may be in the Manchester area.

Nelson, who is from Angola and speaks only his native Portuguese and no English, has not been seen since January and police are appealing for him to get in touch to let them know that he is okay. Police do not think Nelson is particularly vulnerable but are concerned as he hasn't made any contact since he disappeared.

He is described as a black man, around 5ft 5in tall of medium build with short black hair, and clean shaven. It is not clear what clothes Nelson might have been wearing when he left.
PROMISING DRIVER SIGNS WITH HILL FOR DEBUT UK SEASON
HILL SPEED RACING has announced single-seater ace Stuart Gough as its first signing ahead of the 2004 Formula Renault UK Championship with a second driver expected to be confirmed shortly.

The 22-year old, who has limited race car experience in the regional North-West Formula Ford 1600 Championship and Formula Ford Winter Series, is looking forward to his debut campaign in the category with Hill Speed, the team having only made its bow in the championship during the middle of last season.

Space Probe still Missing

THE ERRANT Mars space probe Beagle 2 of ESA's Mars Express mission has failed to communicate since its first radio contact was missed shortly after it was due to land on Mars on Christmas Day.

The Beagle 2 Management Board met in London on February 6 to discuss the situation following an assessment of the situation, declared Beagle 2 lost.

Today the UK Science Minister Lord Sainsbury and the European Space Agency announced that an ESA/UK inquiry would be held into the failure of the probe.

Lord Sainsbury, of the Department of Trade and Industry, said:- "I believe such an inquiry will be very useful. The reasons identified by the Inquiry Board will allow the experience gained from Beagle 2 to be used for the benefit of future European planetary exploration missions."

The inquiry will investigate whether it can be established why Beagle 2 failed and set out any lessons which can be learnt for future missions. Such inquiries are routine in the event of unsuccessful space missions and this one will help inform future ESA robotic missions, to Mars and other bodies in the solar system.

FURTHER ICET FUNDING BOOSTS ECO LAB SCHEME

FOR the second time in a year, St Helens Council has been given a boost from a grant offered by Ibstock Cory Environmental Trust. The money will go towards the production of a leaflet to publicise its Eco Lab Scheme.

The mobile Eco Lab, developed in 2003 following the offer of a £30,000 grant from ICET, aims to inform the people of St Helens of the importance of waste management and recycling and the benefits surrounding it.

The project has been granted £750 by ICET to develop a booklet to publicise the mobile Eco Lab and inform the public, particularly school children, of its aims.

ICET has part-funded the project by utilising funds made available through the Landfill Tax Credit Scheme and is keen to support other community projects in the area.