Liverpool legal eagle heads for solicitor status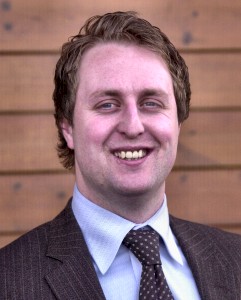 A high-flying young legal professional is training to become a solicitor at one of the countries leading conveyancing law firms after four years of traineeship at a Southport based legal firm.

Liverpool-based Dan Sweeney, 25, will qualify as a solicitor next March after his employers, Barnett's Solicitors, awarded him a training contract.

Dan, who works in the conveyancing department at the Southport-based law firm, said he is looking forward to completing the training:- "I've been at Barnett's since graduating from University and enjoyed my time immensely, so it is very rewarding to be given this opportunity to complete my training at the firm to become a solicitor."

Senior partner, Richard Barnett, commented:- "We are delighted to award Dan this opportunity as he has displayed all the necessary skills to become a successful property lawyer."
Unfair Dismissal Claims to Soar under New Law
COMPANIES, WHICH have not yet put in place procedures to deal with the effect of Employment Regulations Act 2002 should act now to avoid potentially costly mistakes warn legal advisers.

A six month deadline set for October of this year could see many employers suffering legal costs due to mismanagement of employee contracts and disputes arising within the workplace, as new legislation are introduced.

The new law states that employees dismissed without a fair and legitimate disciplinary hearing will automatically be able to claim for Unfair Dismissal. Companies have been expected to follow a reasonable procedure in recent times. But now mandatory regulations could see many employers fall foul of the law.
Tracing the Relatives of Jean Haines
THE Coroner's Office in Southport is trying to trace relatives of 77 year old Maghull woman who passed away on 26 February 2004.

Ms. Jean Haines also known as Simpson (nee) lived in Glenholme Road. It is believed that Ms. Haines may have a son called Paul in Australia or New Zealand.

Anyone with information is asked to contact Sefton Coroners Office on (44) 0 151 777 3480.
Cash Bonanza for Heart Research
PEOPLE with heart problems in the North West are to gain a speedier, more flexible road to recovery thanks to an England wide injection of £4.7 million from the New Opportunities Fund.

The British Heart Foundation is to use lottery funding to set up 40 new cardiac rehabilitation centres across England. This is the latest partnership with the voluntary sector by lottery good cause distributors.

Every year more than 160,000 people survive a heart attack and around 27,000 have heart surgery. Cardiac rehabilitation aims to ensure that people who have experienced such an event can make the necessary lifestyle changes and return to a full life.

Through this new program people will be offered a tailored and innovative support to help them regain full health, involving located centres through the individually designed program that include tai chi, aqua aerobics, smoking cessation classes and cook and eat sessions.

Baroness Jill Pitkeathley, Chair of the New Opportunities Fund said:- "The £4.7million lottery funding that I am announcing today will enable people recovering from heart problems in the North West to have a better quality of life. The British Heart Foundation's vision for cardiac rehabilitation puts people at the heart of the healing process and will provide greater choice when it comes to accessing services."

The British Heart Foundation is now inviting Primary Care Trusts to apply to the scheme to set up 40 centres to develop community-based cardiac rehabilitation for people who have had a heart attack or heart surgery. Grants of between £20,000 and £120,000 will be available for any one application.

The lottery-funded cardiac rehabilitation program is part of the £297 million New Opportunities for Health program that aims to reduce heart disease, cancer and Stroke in England.