EVERYBODY LOVES THE SUNSHINE......!

SOUTHPORT WEEKENDER 7/8/9 May 2004
FOLLOWING the phenomenal success of last year's first ever weekender in May, we are pleased to announce that we have confirmed the same weekend for our first weekender of 2004.
The action takes place in 4 indoor arenas with a different vibe to suit all tastes . . . . .
Powerhouse
THE HOUSE & GARAGE ARENA

Funkbase
RNB, SOUL, HIP HOP & URBAN CLASSICS

Bacardi B Bar

AN EXOTIC MIX OF JAZZ, FUNK, BROKEN BEATS, DRUM & BASS AND SOULFUL HOUSE

Connoisseurs Corner
A QUALITY SELECTION OF SOULFUL TUNES
Confirmed DJ's:- Joe Clausell Tony Humphries King, Britt, DJ Spinna, Sandy Rivera, Miguel Migs, Gilles Peterson, Kyoto Jazz Massive, Ronnie Herel, Shortee, Blitz Richard, Searling, Norman Jay, Bobby, D'ambrosio, Joey Negro, Bob Jones, Rampage, DJ Diggz, Kev Beadle, Nicola Conte, Jazzy B, Terry Jones, Simon Dunmore, Scott Bradford, Billy Davidson, Steve Butler,
Starlight Crew, Gary Dennis, Mike Stephens,
Bob Jeffries, Colin Curtis, Jonathan, DJ Swerve, Bigger, Max Rees, Steve
Wren, Phil Asher, Simon Mansel,
Andy Davies and Simon 'Schoolboy' Phillips.
BOOKING DETAILS
THE cost for this weekender is only £110 per person, which includes accommodation for 2 nights and 3 days in fully equipped self catering apartments, use of all site facilities and entry to all dance arenas and live performances.

FOR ALL BOOKING ENQUIRIES PLEASE CALL 0870 990 1987.
Tickets can be bought on line www.southportweekender.co.uk.
A SMASHING NIGHT OUT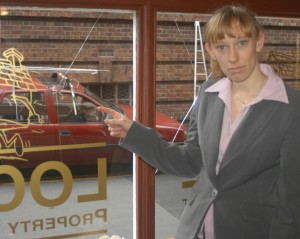 ON Sunday 7 March in Post Office Ave, windows were smashed on all the ground floor windows off all the businesses along the road. Also targeted was Lucy's café. The attack has coursed hundreds of pounds worth of damage and disruption to business. Locate Property Management said:- "We are shocked. What is it about people? We have only recently moved into the road and now we are faced with a huge bill to replace windows and a massive jump next year in our insurance premiums as a result. If you know who it was, please tell crime stoppers as acts like this only damage the towns economy and also its image." Since the incident CCTV has now been fitted in the road, paid and run by the businesses in it. One of the businesses in the road said:- "Our road is always over looked by Sefton. It needs a CCTV camera installed like the other roads in Southport tat have bars and pubs on them. That only adds to more security businesses and to the public that use the road. The problem with the cameras installed in Southport, is that there are to few and they often do not operate where the trouble occurs. Recently we have had fireworks being launched down the road as well as footballs being kicked at windows in our road and this is the same type of thing that now happens in most of Southport's back streets and alleyways."
Crimestoppers 0800 555 111