Staff survey shows glowing results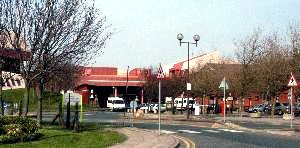 STAFF working at Southport and Ormskirk Hospital NHS Trust are satisfied with their jobs and have praised the Trust's zero tolerance stance on violence and aggression, according to a new survey published this week.

The survey, carried out by the Commission for Health Inspection (CHI), formed part of the world's largest workforce survey ever taken with more than 572 NHS organisations taking part.

Within the Trust, 833 staff were randomly selected to fill in questionnaires relating to their working environment, job satisfaction levels and to gauge how they feel about working for the NHS.

More than 63% responded to the survey and the results found that staff were happy in their jobs.

Staff particularly welcomed the quality of work life balance, opportunities for flexible working, support from managers, appraisals and performance reviews and the excellent provision of training and development, including health and safety training.

Employees also praised the Trust's tough policies on violence and harassment towards staff, which were highlighted during a recent campaign involving Southport and Ormskirk and other Trusts across the Cheshire and Merseyside areas.

Jonathan Parry, Chief Executive of the Trust, said:- "The survey results reflect our commitment to improving the working lives of our staff, which in turn will improve the quality of care our patients receive. If staff are happy, it reflects in the excellent care they provide to patients.

Initiatives such as good training and development programmes, flexibility and good working conditions and our zero tolerance approach towards violence against staff have all had a positive impact and have helped with recruitment and retention."

The results will now be used by the Trust to monitor what they are doing well, how the Trust compares with other, similar NHS organisations and where it can make the working lives of its staff better.

New Firearms Legislation
MERSEYSIDE Police are urging owners of self contained air cartridge guns to take heed of the new legislation that comes into effect from Friday 30 April.

From this date anyone who owns an air weapon that uses self-contained gas cartridge system such as brococks will either need to hand it in or get a firearms licence for it. An estimated 400 of the Brocock-style gas cartridge weapons have been sold on Merseyside in the last 15 years from corner shops and DIY stores, as well as firearms dealers, because they did not need to be registered.

From April 30 it will be an offence to possess a self-contained gas cartridge weapon without the necessary firearm certificate punishable by a minimum of five years and a maximum of 10 years imprisonment.

Speaking about the change in law Chief Superintendent Paul Forrester said:- "This legislation has been brought in under the Anti-Social Behaviour Act 2003 due to the fact that this type of gun can be converted for use with real bullets.

This type of gas cartridge system could have been bought anywhere because it did not need a licence. Many kinds of shops have sold these perfectly legally. However, they can be converted for use with real bullets and that fear is why the penalties will be so high for owning them from the end of April.

The five-year prison sentence is mandatory so people must be absolutely clear. This type of gun must be surrendered to police, licensed with police or deactivated by a professional."

If you own a self contained gas cartridge weapon you can apply to keep it on a firearm certificate. You must apply before 30th April and application forms can be obtained from your local police firearm licensing offices. If you do not want to keep the weapon you can hand it in at any police station.

To apply for a licence you should contact your local police firearm licensing department. The police must be satisfied that an applicant is fit to be entrusted with a gun, will not represent a danger to public safety or to the peace and is not a prohibited person. A prohibited person us someone who has received a term of imprisonment of three years or more and can never possess firearms. Also someone who has received a term of imprisonment between three months and three years cannot possess firearms until five years after their release.

Because self contained gas cartridge weapons are not currently subject to certification and are often used for informal shooting pursuits, you will be exempt from the usual requirement to demonstrate a good reason for wanting to keep your weapon when you apply.

Members of the public who want to register this firearm will need to put in place appropriate security measures to prevent unauthorised access to the weapon. The level of security required will be the same as for other weapons held on a firearm certificate.
England rugby world cup star and Teacher of the Year launch new learning guide to make children SAT exam winners.
Report and photograph with thanks to Judy Garziglia from Kaizo.
SORRY for the delay on running this report, as it was due to technical errors. On 4 March England rugby world cup hero and most capped player in the world Jason Leonard teamed up with leading Key Stage 2 education website Juniors.net to launch the @Kids Diet guide. Jason has adopted the lessons learnt last year that made the England rugby team world-beaters in Australia and made them available to schoolchildren across in the UK to make them 'winners' at their SAT exams in May.

The guide comprises 10 rules for children to follow when revising at home, from general revision techniques to specific rules for effective learning and introduces methods of preparation, training and resting, brought into the rugby team by Clive Woodward and Martin Johnson last year, to improve the way children learn. Used over a six-week period in the run up to SATs, it aims to make revision fun, rewarding and a more enjoyable experience.

The @Kids Diet, co-authored with Juniors.net and Dan Buckley - ICT Teacher of the Year, is being introduced as thousands of 7-11 year olds face the stress of revising for the much-criticised SAT exams in May. The exams have been the subject of contention with many arguing that they are unhealthy for children, some as young as seven. The guide has been designed specifically to combat this stress by giving children the structure and method for motivating themselves to achieve highly in the SAT exams.
Jason Leonard comments:- "With children of my own, I know that youngsters can find it hard to concentrate on studying and that they can become anxious about exams. I was delighted to be able to apply some of the things that I learned during my rugby training to help create this guide. When I was first introduced to Juniors.net and the concept of the @Kids Diet I immediately saw the benefits."

UK-based company Juniors.net motivates children to learn through rewards and online games and has followed this concept in the @Kids Diet guide. Like J-World on Juniors.net, which gives children access to a virtual world where they can play against other Juniors.net users as reward for their achievements, the @Kids Diet recommends a reward system to motivate children when revising. The online resource, which has over 850 interactive literacy, numeracy and science lessons, hopes the 10 golden rules will become standard guidelines followed by parents and their children when revising for exams.

Phil Clegg, content director at Juniors.net, said:- "Exams are stressful for children of all ages and the 7-11 SATs are no exception. We recognised very early on that making children learn simply doesn't work and that the most successful teaching techniques only work because the children want to learn. We made this our mission statement at Juniors.net and designed the website specifically to motivate children. We have now taken this one step further and adapted this concept in the @Kids Diet guide to work for SAT revision."

Teacher Dan Buckley, who won BT's 2003 award for Most Creative Use of ICT, said:- "Exam stress is something I see every year and until now has been seen as being part-and-parcel of learning. The @Kids Diet aims to rethink revision techniques by combining success in teaching with success in rugby to produce a simple yet highly effective method for children to take exams in their stride."

The guide has been trialled amongst a group of parents and their children and has been hailed as a success. The guide received positive feedback from 100% of the children and their parents, with 95% saying they would continue to use the guide in the run-up to their SATs.

The @Kids Diet guide is available free of charge to schools, parents and children across the country from www.Juniors.net.