Southport shopper's fears laid to rest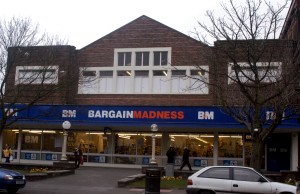 SOUTHPORT shopper's fears have been laid to rest today after discount retailer B&M Retail Ltd announced that rumours of a store move were false.

Since the move of local retailer Morrison's from their location in the town centre to the Safeway's site located across from the popular B&M store, local residents have become increasingly concerned that the discount retailer would be moving.

The store has been inundated by shoppers asking when the store is due to move causing major disruption for the staff in which management had two crisis meetings to reassure employees that the store would not be relocating.

The Southport store, located on Lord Street, has been open for over 10 years providing branded goods at discounted prices to a mix of local shoppers and visitors to the region.

Stuart Greenwood, chief executive of B&M said:- "The store in Southport is extremely popular with local residents and visitors to the region therefore it would not make any sense to move the store.

The rumours about the move have got so rife that even our regular customers were starting to ask when we were moving. We are more than happy with our store location and believe that it is vital we stay where we are so that our customers know where to find us."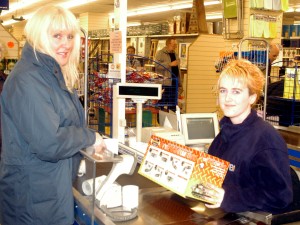 B&M currently has 19 stores primarily located in the North of England and has ambitious plans to increase this number to 25 within the next 2 years.
THOUSANDS SET TO MAKE RECORD SPLASH FOR CHARITY CASH
MORE than 30,000 people from all over England, Scotland, Wales and Northern Ireland will today be perfecting their strokes and completing their final training routines in preparation for the world's largest swimming fundraiser in tomorrow's Butlin's Swimathon event in aid of Macmillan Cancer Relief.

Created by the Olympic Gold medallist Duncan Goodhew, at a handful of London pools in 1986, Butlins Swimathon has since developed into a UK-wide event with sessions taking place in cities, towns and villages - from Portlethen (2 miles from Lands End) to Thurso on the Shetland Isles (32 miles from John O'Groats). The event has raised over twenty million pounds for the charity since it began, benefiting 32 charities nationally since its launch.

With the large number of participants this year Butlins Swimathon looks set to break its own fundraising world record, set back in 2001 - raising over £2.5 million for charity. Eighty-five per cent of money raised will go to Macmillan Cancer Relief. In addition, The Swimathon Foundation will distribute the remaining 15 per cent to smaller, local charities.

Since applications for the event opened back in November last year, the UK public signed up in their thousands to take the plunge at their local participating pool. With a number of different official challenges available to select and over 500 registered pools.

Olympic legend and Butlins Swimathon President, Duncan Goodhew, enthused:- "I am immensely proud of how far the event has come in the past 18 years and am delighted to see whole generations of families from five to eighty now entering year-on-year. I'm looking forward to seeing the British public, both the dedicated swimmers and those unfamiliar to taking a regular dip!"
Hear the local bands, pop, rock, classical, jazz and more... also going out soon will be phone ins and other talk events that will keep you entertained.