?¿distract drivers¿?
RECENT research conducted by Adrian Flux Insurance in the UK was aimed at finding out what drivers think is most likely to distract them. The insurance group contacted hundreds of its customers, the question was simple "What are the worst distractions for drivers?" You'd think the information would be easily available, if only to warn learners... but it isn't. In the absence of official statistics this polled produced an interesting view into UK driving. As you might expect, gassing on the mobile phone is seen as the most 'distracting distraction' with 36% drivers placing it as number one. The scourge of the 21st century pulled almost double the number, but alas it came in as number two in the distraction chart. Yes it was 'pretty women/handsome men'. Strange though that was well ahead of passengers talking, at number three. Meanwhile, distracting posters come in at number four, just ahead of fifth-placed 'other in-car gadgets' (as opposed to radios and ICE (in car entertainment), which came in ninth).

The research was conducted during phone conversations with Flux customers during February 2004. Amongst more bizarre distractions were 'little blue lights in lorries' and 'the speedometer', which polled one vote, as opposed to 'speed cameras', which polled a (relatively measly) three. Interestingly Blue Lights are illegal if they can bee seen by other motorists.

What does it prove? "As an insurer we're keen to know what causes accidents," says Flux's Gerry Bucke. "We were surprised by the lack of statistics on driver distractions. This is very much a straw poll, but we believe its major findings are pretty accurate."

The complete survey is as follows:- Mobile phones 210; Pretty girls/handsome men 144; People talking 88; Posters 42; Other in-car gadgets 33; Shop window displays 19; Other drivers 16; Smoking 9; The radio/ICE 8; Speed cameras 3; Highway signs 1; Surroundings 1; Speedometer 1; Children in car 1; Boredom 1; Police 1; Little blue lights in lorries 1
We Want You...


WE ARE looking for the best April Fools Jokes that people have played on each other. If you have a photograph of one and a good story, or just a good story, then send it in to us.... We want to hear from you. The best story will get published on 3 April and a surprise prize will be sent to you... So include your real name (we will not run it if you do not wanted added to your story), your phone number and address...
Remember April the first is only fun if both the joker and the victim see the funny side and no property is damaged or any one is injury as result. Play it safe, but have fun on 1 April 2004!
"Amy Winehouse - the - Jazz Sensation" plus Special Guests
@ the Carling Academy Liverpool.
TEENAGE female singers tend to fall into one of two categories:- the pouting sex bombs like Britney and Christina, or the self-styled misfits of Avril Lavigne and Amy Studt. Thankfully, 19 year old Amy Winehouse is as far removed from those two stereotypes as you could imagine.

She has the voice and material to match an undiscovered veteran who's spent 40 years playing smoky jazz clubs in Harlem and New Orleans. She was raised on a diet of Sarah Vaughan and Diana Washington and that certainly shows. Her vocals are a cross between the grittiness of Macy Gray and the sweetness of Erykah Badu and her lyrics are commendably feisty and frank.

There's so much maturity and depth in that remarkable voice that it's hard to believe that she isn't yet out of her teens. Winehouse has been called the British Lauryn Hill, and her performance on debut albumn 'Frank' is as good as anything on The Miseducation Of... Frank is a superb debut album that announces Amy Winehouse as a major young talent.

Take the time to come and witness this extraordinary new talent for yourselves, at Carling Academy Liverpool.
Tickets £12adv. Box Office:- 0870 771 2000 (24hr) / Customer Info:- 0905 020 3999
Sporting chance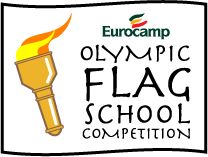 IN celebration of the Olympic Games being held this August in Athens later this year, Liverpool primary schools are being invited to enter a special Olympic themed design competition launched today by Eurocamp, with a top prize of £1,500 worth of school sports equipment.

Primary schools are to share in the fun and excitement of the Olympics by asking them to design a flag that represents either their school or local community, something they would be proud to parade at the highlight of the Olympics, the Games' opening ceremony.

Students are being encouraged to let their creativity run wild and can enter anything from a painting or collage to an actual flag. Flags can be submitted from individuals, classes or a whole school.