Roberta Lees Salute to the Hoteliers of Southport.
ROBERTA LEES' was yet again lively on Sunday night (4 April) as Southport's Hotel staff and owners relaxed and were entertained by the ladies and herself. We will let the pictures say the rest....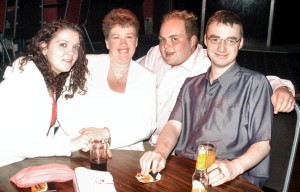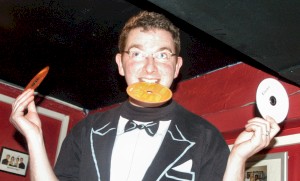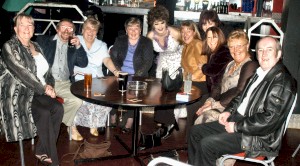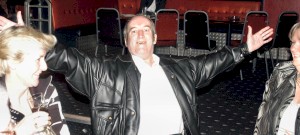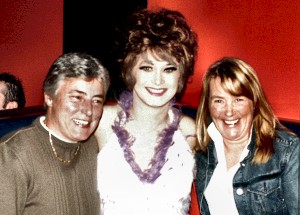 Roberta Lee's this Wednesday (14 April) TV Filming!
GRANADA TV will be filming at Roberta Lee's on Wednesday night from around 8:00pm onwards. They will be filming the bars punters learning how to dance the Salsa. The filming will be shown later this year. So if you want to learn Salsa and also be on TV, head over to Roberta Lees. Ladies do not forget to get your lad... If you do not have one, you might find your perfect partner at the bar.... Who knows what will happen! Other TV work is being conducted at the bar, so keep an eye out for TV crews in town with Roberta Lee!
NETHERTON MUM SCOOPS DOUBLE LOTTO WIN 2
A MUM from Netherton returned from holiday to discover that she had scooped a total of £132,497 on the Lotto draw on two weeks ago.

Linda Williams, 44, is still celebrating with her family after matching five numbers and the bonus ball plus a further three numbers on another line. Linda learned that she had scooped the prize when she was stopped by her local newsagent on her way to work.

Linda said:- "At first I couldn't believe it and it still hasn't sunk in. I'd arrived back in the country at 4am that day and the post-holiday blues were starting to set in, but this was the perfect tonic. It just goes to show that every cloud does have a silver lining!"

Busy mum Linda is now planning to use her lucky windfall to spoil her four children to another holiday in the sunshine.

Peter Brown Estate Agents the best Estate Agents in and around Southport (Merseyside).
Visit their web page for more information. WEB SITE