SOUTHPORT FC V FRICKLEY FC 24 APRIL

Report & Photographs by Sally Devine
CLUB presentations on the pitch preceded Southport's final game of the season.

Steve Dickinson was presented with a shield to mark 200 club appearances and also collected Player of the Season.

The supporters voted Neil Fitzhenry their player of the year and his own team mates acknowledged him as their player of the season as well. Neil Robinson was Southport's top goal scorer.

Frickley needed 3 points to avoid relegation but never looked likely against a rampant Southport side, Krief squandered a good chance for the visitors whilst at the other end, Southport peppered Frickleys goal with shots from Leadbetter, Price and Robinson. The Yellows opened the scoring on 37 mins, Robinson heading in from a Pickford cross.

Price made it 2 - 0 when he slotted home after Frickleys keeper couldn't hold the initial shot. Then on 56 mins Leadbetter cut in from the right to power in a fierce shot.

Gary Hatto reduced arrears for Frickley but the Yellows were in dominant form looking to increase the lead.

Fitzhenry brought down Morris in the box but Dickinson was equal to the penalty making a fine save to deny Friclkey.

More efforts to increase the score line meant Shackleton was the busier of the keepers but Southport couldn't increase their tally and the game finished 3-1.

Southport ended the season in 6th place and will play in the Conference North next year.
SOUTHPORT:- DICKINSON/ JONES/ MORTIMER/ DAVIS/ FITZHENRY/ PICKFORD/ BAKER/ PRICE/ DALY/ ROBINSON/ LEADBETTER

FRICKLEY:- SHACKLETON/ RICHARDS/ HATTO/ LINDLEY/ BENN/ MARQUIS/ PUGH/ KRIEF/ MORRIS/ SHERRIFFE/ RICHARDSON

THE MATCH ATTENDANCE:- 649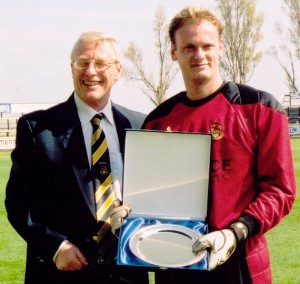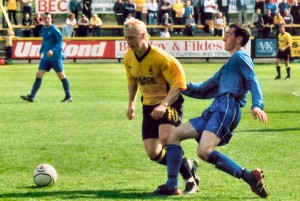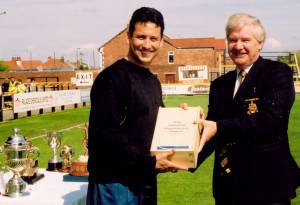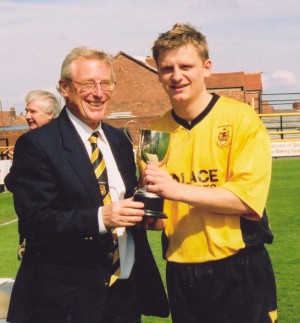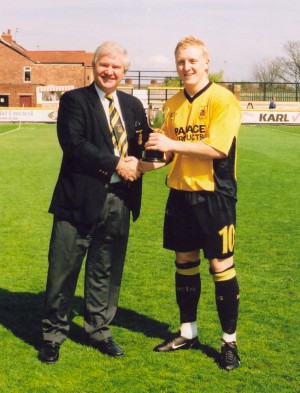 EMAIL US YOUR VIEWS AND NEWS TODAY
IF YOU HAVE A SPORTS CLUB YOU WANT US TO COVER, EMAIL US NOW OR RING US ON
O1704 513 569.
REMEMBER WE CAN NOT COVER IT IF WE DO NOT KNOW IT IS ON!