THE national final of the 2004 ProShare Student Investor Portfolio Challenge took place on 4 May at Bloomberg, with a team of students from Calday Grange Grammar School in Wirral, Merseyside taking third prize. The team 'United We Stand' triumphed over 22,500 students from across the UK and was presented with a prize of £1,000 for their school and £100 each by ITV News anchorman, Sir Trevor McDonald.

Last October, United We Stand made a 32% gain on a £100,000 fantasy portfolio invested over 3 months beating the FTSE All Share Index which only rose by 2% during the same period. At the final, six teams delivered a presentation on "investing no more than you can lose" and completed a business challenge where they had to develop a financial guide for school leavers. First and second place went to Plymouth College and Loreto College in Coleraine, Londonderry respectively.

Tara Golshan, Head of Education at ProShare, said:- "The ProShare Student Investor Portfolio Challenge is an effective measurement of what a personal finance education programme in schools can achieve. The skills and knowledge the students have gained throughout the competition are invaluable. This year's competition has seen an exceptionally high standard of performance and the Calday Grange Grammar School team demonstrated a good understanding of some complex financial concepts and deserved to be in the last three."

Sir Trevor McDonald adds:- "It is important for young people these days to know their way around the financial world and the ProShare competition helps that enormously."

The Portfolio Challenge is currently in its twelfth year and is the highlight of the ProShare Student Investor, a national financial literacy programme aimed at 11-18 year olds. The programme is sponsored by Bloomberg, Foreign & Colonial Investment Trust, HSBC, London Stock Exchange, and the DTI.

2004 Liverpool Sumer Pops

Sponsored by Highland Spring
Summer Pops Hotline 0870 151 4000

Sat 24 July
SIMPLE MINDS + Support
£24.50, £29.50 (A limited amount of Gold Circle Seating available)

Sun 26 July
THE IRISH TENORS + very special guests
Tickets £24.50, £28.50 (A limited amount of Gold Circle seats available)

FULL LISTINGS
Wed 30 Jun - PETER GABRIEL
Thu 1 July - JOOLS HOLLAND
Fri 2 July - WILL YOUNG - VIP ONLY REMAINING
Sat 3 July - BONNIE RAITT + Glenn Tilbrook
Sun 4 July - MACY GRAY
Tue 6 July - JAMIE CULLUM
Wed 7 July - LOVE with Arthur Lee
Thu 8 July - BUSTED - VIP ONLY REMAINING
Fri 9 July - BUSTED - VIP ONLY REMAINING
Sun 11 July - LULU + LIZ McCLARNON & Kooki
Mon 12 July - THE CORRS + Renee Olstead
Tue 13 July - DONNY OSMOND - SOLD OUT
Wed 14 July - DONNY OSMOND - EXTRA SHOW
Sat 17 July - THE AUSTRALIAN PINK FLOYD SHOW
Sun 18 July - MICHAEL BUBLÉ
Mon 19 July - CHARLIE LANDSBOROUGH
Tue 20 July - JAMES TAYLOR
Wed 21 July - TOM JONES - SOLD OUT
Thu 22 July - TOM JONES - EXTRA SHOW
Fri 23 July - BRYAN FERRY
Sat 24 July - SIMPLE MINDS
Sun 25 July - LAST NIGHT OF THE POPS - Carl Davis/RLPO + Katherine Jenkins
Mon 26 July - THE IRISH TENORS
Tue 27 July - WESTLIFE + Joanne Birchall
Wed 28 July - WESTLIFE + Joanne Birchall
LIVERPOOL LASS ON DUTY HALF WAY ACROSS THE WORLD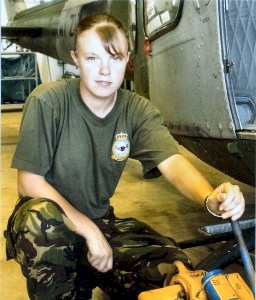 Photograph with thanks to the M.O.D.
THOUSANDS of miles away a small garrison of soldiers helps to maintain a British presence in South East Asia. The Brunei Garrison is home to the Royal Gurkha Rifles, the Jungle warfare Wing and 7 Flight. Lance Corporal Louise Davis, 24, 7 Flight Army Air Corps is part of the Flight's ground crew as well as a store man at the British Army Brunei Garrison.

Louise joined the Army Air Corps back in 1998 and since then has been to South Africa, Namibia, Brazil, Canada and now Brunei. He took up his posting in Brunei with his wife Alexandra and sons Joseph 4, and Oliver 18 months.

Louise runs 5 accounts in 7 Flight that covers everything the Flight needs to keep their pilots and ground crew properly kitted out as well as keeping the three Bell 212 helicopters flying. "The Flight is issued kit and everything the Flight needs they come to me and it's up to me to get it." she said.

The garrison is in Brunei at the request of HM the Sultan and has been there since an uprising by rebels in 1962. at that time, the Gurkhas were stationed in Hong Kong and were dispatched, at the request of the Sultan, to deal with the situation. The Sultan was so impressed that he invited them to stay as protection for his family and the population.

Talking about the posting Louise said:- "I am only here for a year. When I am not running the accounts I'm washed the aircraft or helping to move the aircraft around. Being the only female in 7 Flight the guys have looked after me really well.

I got to go flying in one of the helicopters. There's not much to do out here so you've got to get yourself out and about, you've got to make the most of it."
NEW ROCK RADIO STATION FOR LIVERPOOL
LIVERPOOL now has a brand new radio station for just four weeks after music magazine Kerrang! made a decision to operate it's new local music radio station venture earlier this week.

A bunch of insane rock music fans will be playing rock tunes all day and night, as well as bringing you the rock showbiz stuff you'd expect from a radio station called Kerrang!

The radio station went live on Wednesday and is to broadcast for 28 days on 105.8FM. The aim is to make it a permanent rock radio station for the city of Liverpool.