Photograph of Normandy beach by Patrick Trollope

THE Friends of Liverpool Airport (FoLA) this week presented a cheque for £530.00 to Alder Hey Children's Hospital following a fundraising event held by its 500 members.

The fundraising event was organised by members of the Airport support group after Belgian airline VLM kindly donated a pair of return tickets to London (including a VIP tour of London City Airport) to FoLA following the airline's successful re-establishment of an air link between Liverpool and the Capital. FoLA subsequently chose to use the tickets as the top prize in a raffle amongst its 500 members with all the proceeds going to their nominated charity, Alder Hey Children's Hospital.

The giant cheque was presented by Marshall Morris, Chairman of FoLA, to Christine Done of Alder Hey, in front of one of VLM's Fokker 50 aircraft at Liverpool John Lennon Airport, shortly before the airline's 12:45 departure to London City.

The Friends of Liverpool Airport was established in 1980 by a small group of people with a genuine interest in the Airport's well being. Whilst many airports have objector groups associated with them, Liverpool John Lennon Airport is almost unique in having a 'friends' organisation. FoLA is an independent, voluntary, and non-political organisation, with around 500 members, mostly from Merseyside, yet significant numbers are spread across the UK and overseas.

Marshall Morris, FoLA Chairman commented:- "Following VLM's very kind donation of the flights, rather than simply drawing winning names out of a hat, members felt this could be an ideal way to help raise some much needed funds for a local charity. VLM's commitment to Merseyside is already well recognised because of their 5 daily departures to London and this gesture of goodwill further demonstrates their willingness to work with people in the region"

Christine Done, from Alder Hey added:- "The hospital very much appreciates this kind gesture instigated by VLM and the contributions made by members of The Friends of Liverpool Airport. This money will go towards those little extra things that help make life more bearable for our young patients and their families"
SWEET MUSIC AT JAZZ FESTIVAL
Report thanks to Julia Brough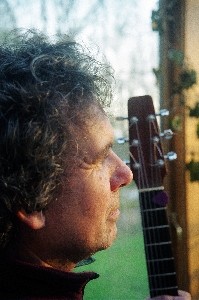 THE Internationally acclaimed guitarist John Etheridge has joined the impressive line-up of artists appearing at this year's award-winning Southport International Jazz Festival.

John Etheridge and Sweet Chorus, will play the Prince of Wales Hotel on opening night Thursday, 24 June.

This year's Southport International Jazz Festival, which won best event at this month's Mersey Partnership Annual Tourism Awards, takes place from 24 June to the 27 June in venues all around the resort.

Tony Corfield, Head of Sefton Council's Tourism Department, said:- "This year's jazz festival has attracted some major stars from the jazz world and John Etheridge is certainly one of them. The tributes he has received from other massive stars is quite amazing and to have been the long-term guitarist with Stephane Grappelli proves just what a coup it is to have him appear at the festival."

John Etheridge has been at the top of the jazz and contemporary guitar world for 25 years. His career has covered a huge range of musical territory and as Sting has publicly said:- "I never wanted to be a star, just a highly respected musician like John Etheridge."

This year's Southport International Jazz Festival also boasts a host of other top jazz names including Alexander O'Neal, Roy Ayers, King Pleasure and the Biscuit Boys, Snake Davis with the Suspicions, Harry Connolly with Friends, Clare Teal, the Jive Aces and Karen Lane.

Tickets for John Etheridge and Sweet Chorus cost £12 and are available from the Arts Centre box office on 01704 540011.