Whiston Woods:- ENGLISH BLUEBELLS 1 and JAPANESE KNOTWEED 0
Photograph by Patrick Trollope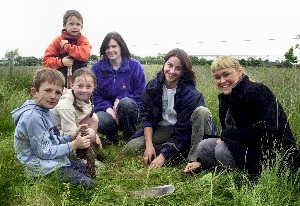 CHILDREN from Southmead Primary School, St Leo's RC Primary School and the Friends of Penny and Whiston Woods help the Forestry Commission staff re-planted 4000 rare English Bluebell bulbs into newly created Whiston Woods. The bulbs are part of The Mersey Forest's and Landlife Bluebell Recovery Project, and have been in 'intensive care' for two years to save them from being choked by Japanese Knotweed. Whiston Woods is just one of many new community woodlands being created in The Mersey Forest.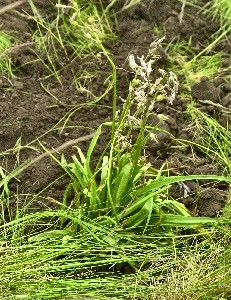 It is hoped that the children who went will appreciate the new plantings and get parents and friends involved in the project over the next few years.
"It is hard to think that it was only 3 years ago this when this was a neglected .....continue opposite....
continued...... "farmers field. It has been a hard job, but we are now on track. We hope this will turn into a successful wildlife haven. We also hope that this planting will encourage the children to take more care and appreciate the area." said Joice Booth, Treasure of Friends Of Penny Whiston Wood.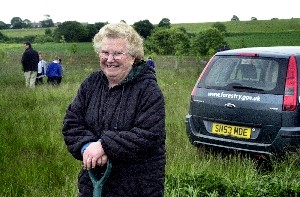 IF IN SPEKE… yOu & YOUR mum & dad oughta, LOOK OUT FOR THE BIG PINK BUS!
YES it's time to play! The Big Pink Bus will be in Speke on Saturday 12 June, giving children under eight a chance to enjoy a return to traditional play on board a bright pink double decker playbus.

The bus, produced by Zapf Creation as part of a pre-school initiative to encourage active play, will be parked outside the Early Learning Centre Playstore in New Mersey Retail Park from 11:30am to 3:30pm. Entry is free for youngsters and their parents, who can simply go along on the day.

Packed with toys from Europe's leading manufacturer of play, function and minidolls, the bus provides a haven especially for pre-schoolers, but also for under-eights and their parents to explore the advantages of playing with traditional toys, something which researchers believe helps to develop key childhood skills such as communication, imagination and dexterity.

Mary Wood, of Zapf Creation, said:- "We want to give children a chance to really get involved in active play and the bus provides a place for them to do so. Hopefully, they'll enjoy themselves so much they'll want to carry on when they get home!"