.....SOUTHPORT DRIVERS OG EHT GNORW WAY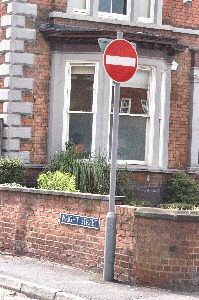 SOUTHPORT over the last few days has had some interesting additions to control traffic flow through out the town. None as interesting as that which happened some time midday on Wright Street. Suddenly, without notice, it changed into a one way street leaving cars facing the wrong way and lots of confused motorists! The Volvo Garage and lots of motorists who use and park on the road were stumped by this sudden change.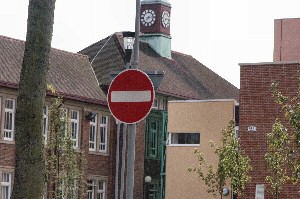 Even the parking wardens were shocked and just as bamboozled as the motorists who came back after a day's shopping or work, only to find they were parked the wrong way round.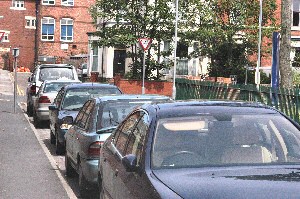 One of the many locals who regularly park cars in the car parks that are accessed from the road said:- "It would have been nice for us to have known. I nearly crashed the car as we left our car park on Wednesday night. We did not know and turned towards Mornington Road as normal, only to find a car heading towards us in the middle of the road. The idea is a good one, but it has been badly implemented. It meant that on Wednesday," (9 June) "office staff were bewildered as to which way they should go when they left for home. We were not informed and to do it around midday is mad. But we have to say 'well done' for making it one way though."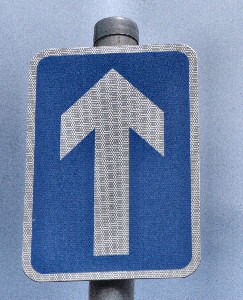 Thief on TV… Police want more like him!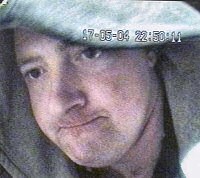 NOW even the CCTV is not safe, or should we say the cameras are no longer safe. "Only in Formby could this happen", one resident, who lives near the shop, said. It sounds like an April 1st joke, but sadly it isn't. Yes, Merseyside Police have issued CCTV stills of a man they want to speak to in connection with a theft of a CCTV camera. The camera was stolen from Autotechnics on Stephenson Way in Formby. Autotechnics were stumped to see a close up of the chap who police now want to question. The incident happened about 10:50pm on Monday, 17 May. "It will not take Sherlock Homes to find the key clue for this thief. The police and ourselves could not believe what we could see on our recording when we played it back", one of the shop staff said. The CCTV footage shows, "Very clearly" as one Police Officer said:- a man who police believe will be able to help them with their inquiries. Merseyside Police are urging him to come forward and contact the police. Anyone who witnessed the unusual incident or has information about the pictured man is asked to contact Crimestoppers on 0800 555 111.
WHISTLE BLOWS FOR SOUTHPORT FOOTBALL FANS
SOUTHPORT football fans have been getting into the spirit of Euro 2004 by boosting sales of North West comedian Joey Blower's England tribute 'Glory, Glory England'.

The single has been promoted through Southport record shops and has been literally flying off the shelves. The catchy England chant is expected to play in pubs all over the town in preparation for the first England game on Sunday 13 June.

Joey Blower has a huge following with partygoers from all over the North West. Over 100,000 visitors a year visit Joey in his Blackpool residence, The Merrie England in Blackpool, where he has been hosting Friday and Saturday nights and Saturday and Sunday lunchtimes for the past ten years.

Joey said:- "Glory, Glory is set to become the national anthem of English football. It's received a fantastic response from the fans that have heard it and we are hoping that Southport football fans will be celebrating Euro 2004 by helping to spread the word and rushing out to buy a copy."
3,000 Checks for the TT Races
MOTORCYCLISTS making their way to the TT Races last weekend have responded well to a Merseyside Police operation designed to track down stolen bikes.
Over four days of the operation, around 3,000 bikes and vehicles which left Liverpool for the TT on the Isle of Man were checked by police before they were allowed to leave the port.
The high visibility initiative took place at the Pier Head, Liverpool, near to the Isle of Man Ferry Terminal. Merseyside Police have run similar checks on bikes in the past but not on the scale of this operation, where the majority of the bikes which are due to leave Liverpool were checked.
Sergeant Gary Gray, from Merseyside Police's Vehicle Crime Group, said:- "The motorcycling community are very aware of the impact - both financial and personal - that bike theft can have, and the people we've spoken to so far have been happy to spend a few minutes with us whilst we check that their bike is being legitimately driven."
The Force set up a special tent at the Pier Head, completing the check of the bikes and vehicles undercover - taking just a few minutes.